A childhood love of cookies led to the opening of Chip Cookies & Cream bakery in 2017 and when it came time to open their latest bakery in Long Island City, New York, they hired The New Design Project to make it happen. The design concept is based on Chip's brand identity already in place which features a curvy logo and bold color palette, resulting in a cozy space that's an extension of the brand.
The cookie shop's interior is simple but effective with a soothing aesthetic that's achieved through a vibrant peach color, pale wood, and rounded forms.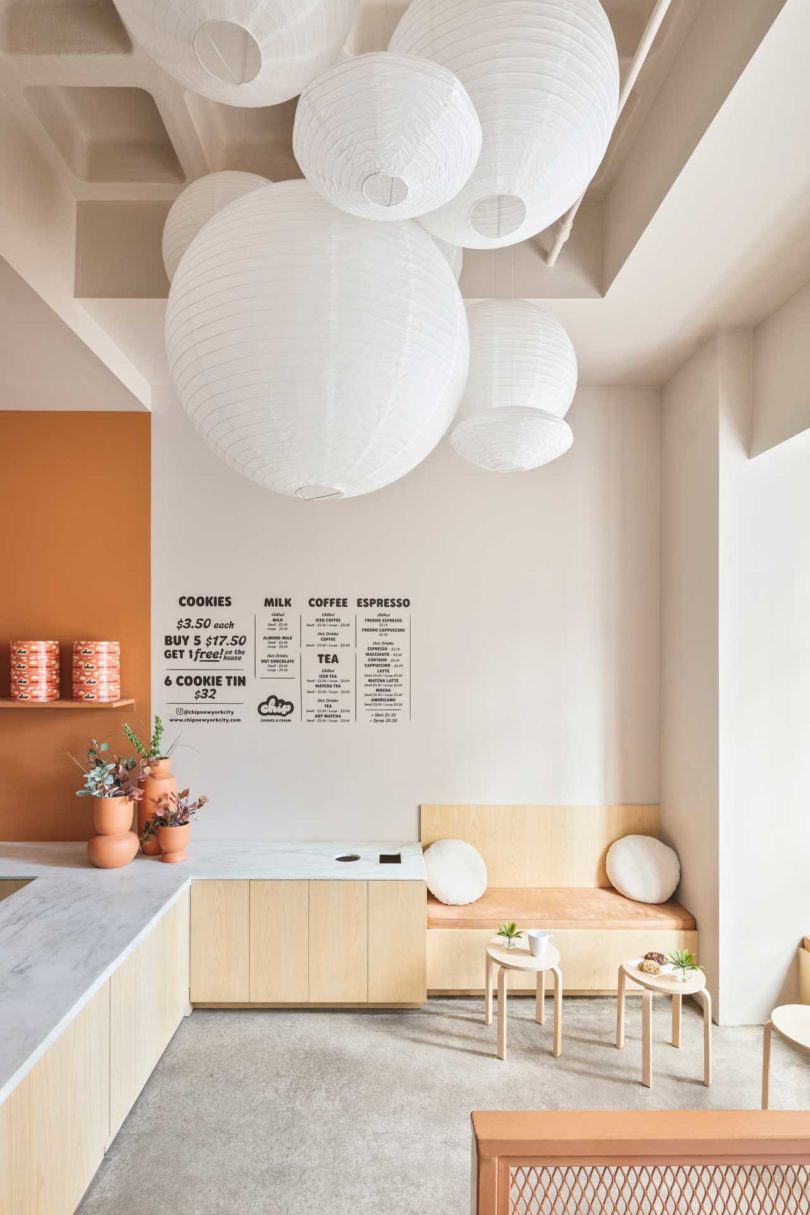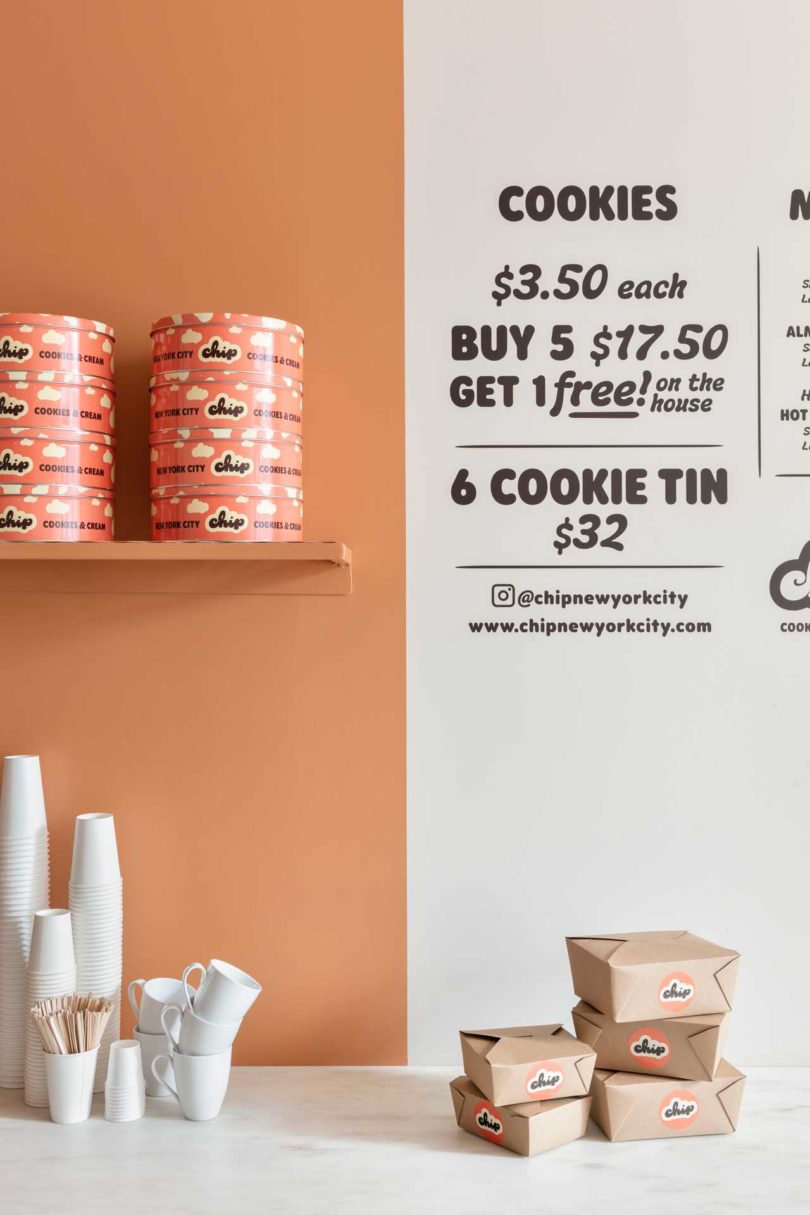 Paper lanterns hang above the small seating area which is finished with concrete floors, bench seating, and stools that double as tables.
Photos by Will Ellis.