Never have I wanted to go to church as bad as when I caught a glance at this church conversion by Linc Thelen Design and Scrafano Architects. The 5,500-square-foot project took an old church in Chicago, Illinois and turned it into a single-family home for a family with three young children. Not everybody can merge modern with original stained glass, along with other existing elements, but they made it work beautifully.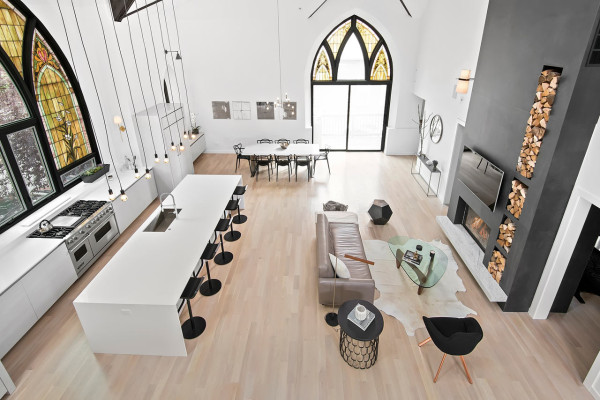 The expansive main living area boasts 25-foot ceilings truly making a grand statement. In this room, they kept a neutral, cohesive palette helping to unify each of the designated spaces.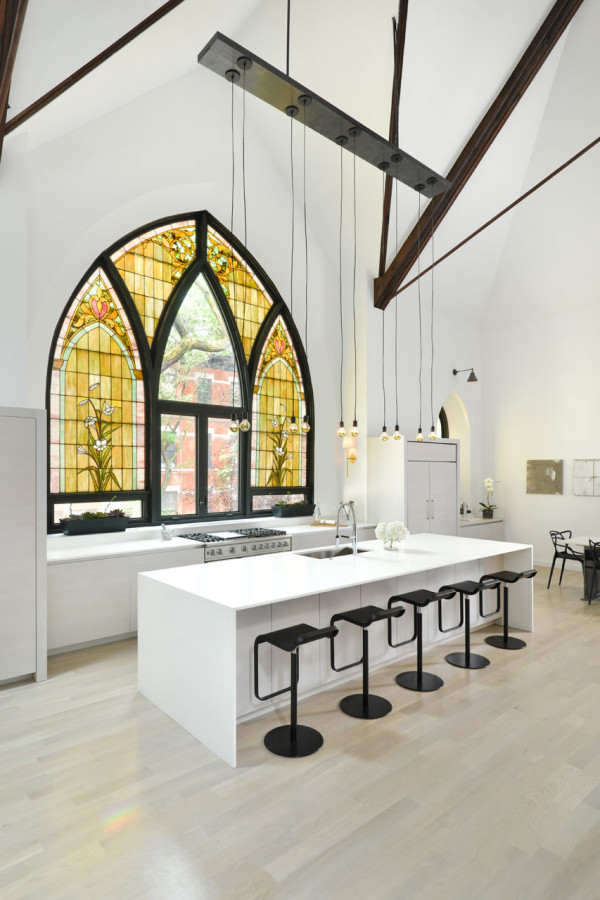 The kitchen is pretty minimalist as not to compete with the historic glass it's centered around.
White oak floors keep the mostly white space from feeling too cold and stark.
The fireplace is clad in quartz that goes straight to the ceiling.
The living room fireplace is back-to-back with a smaller version in the media room.
Overall, the new home has seven bedrooms and six bathrooms.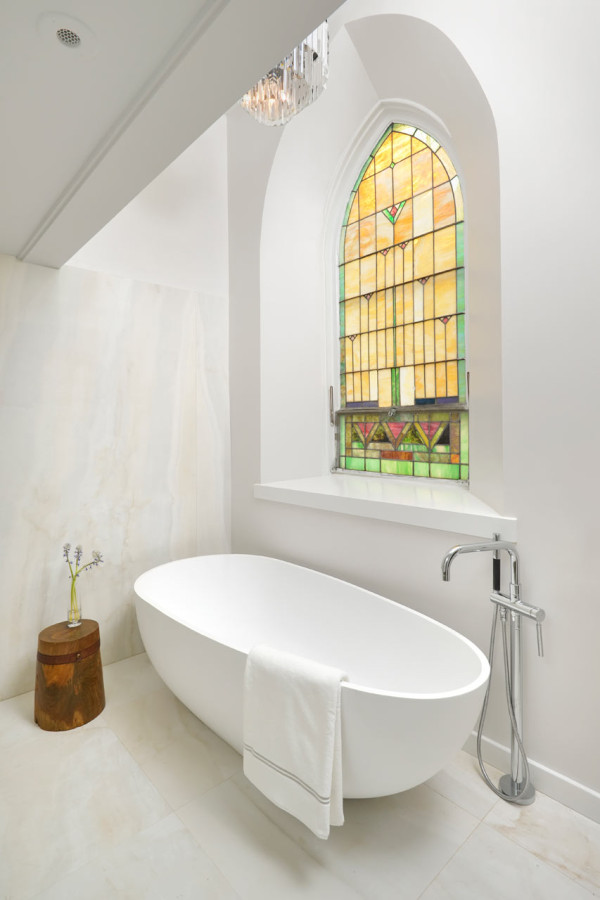 In the boys room, they installed a rock climbing wall.
The girls room features wallpaper from Serena and Lily and an elevated play space that can be reached by a ladder.
Even the laundry room has great style!
Photos by Jim Tschetter.