Dutch hospitality brand citizenM (the M stands for Mobile, as in 'Mobile Citizen') recently opened its third location in Paris near the Gare de Lyon train station. In similar fashion with its sister properties, the new hotel incorporates art and technology into the hotel, offering travelers a modern yet comfortable place to call home for a few days without breaking the bank.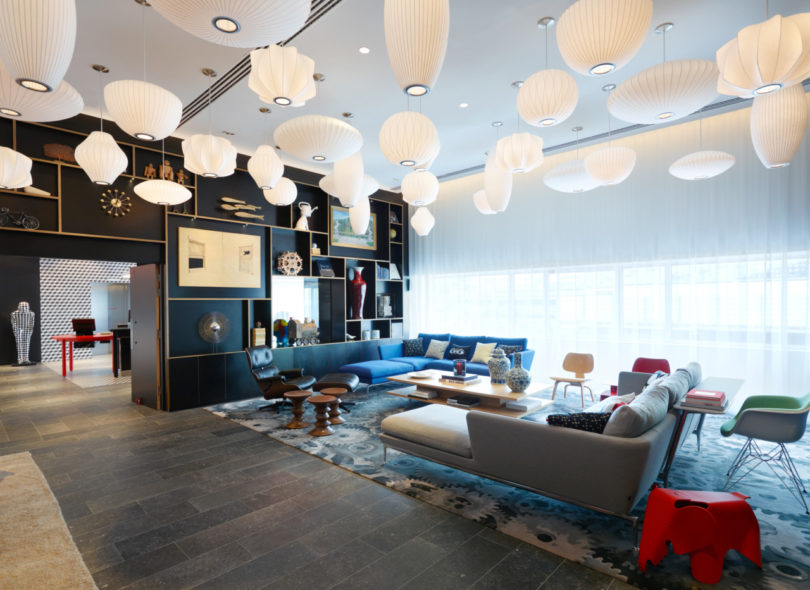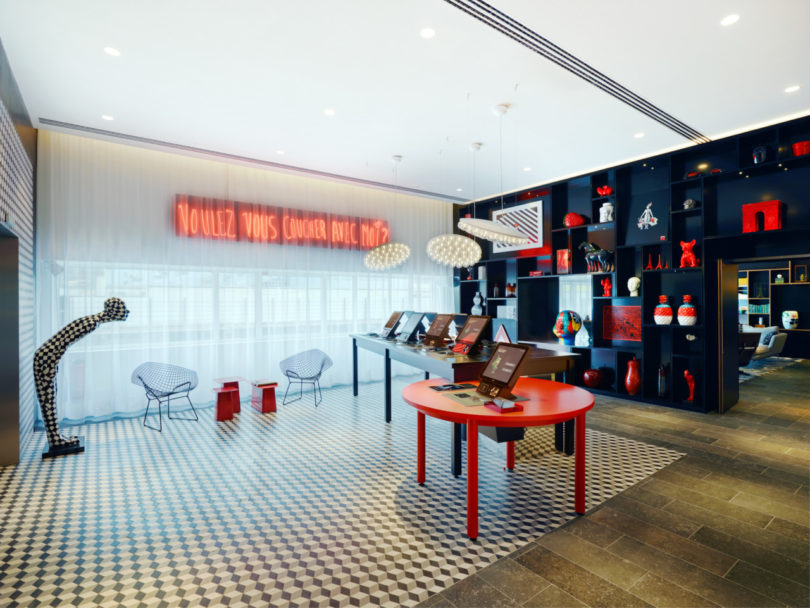 What distinguishes the citizenM brand from other hotels is that they offer smartly designed accommodations with thoughtful, innovative technology at an affordable price. Upon arrival, guests can initiate their stay at the self check-in desk and then continue into the living rooms. Like all citizenM spaces, the living rooms are designed so that guests can work, rest, meet and play. Dozens of fixtures in a variety of shapes and sizes light up the room where you'll find a bespoke carpet designed to evoke the ticking clock of the Gare de Lyon station, furniture from citizenM's official furniture partner Vitra, and citizenM's signature black cabinets filled with quirky objects from all over the world, as if you're in the living room of your favorite globe-trotting friend.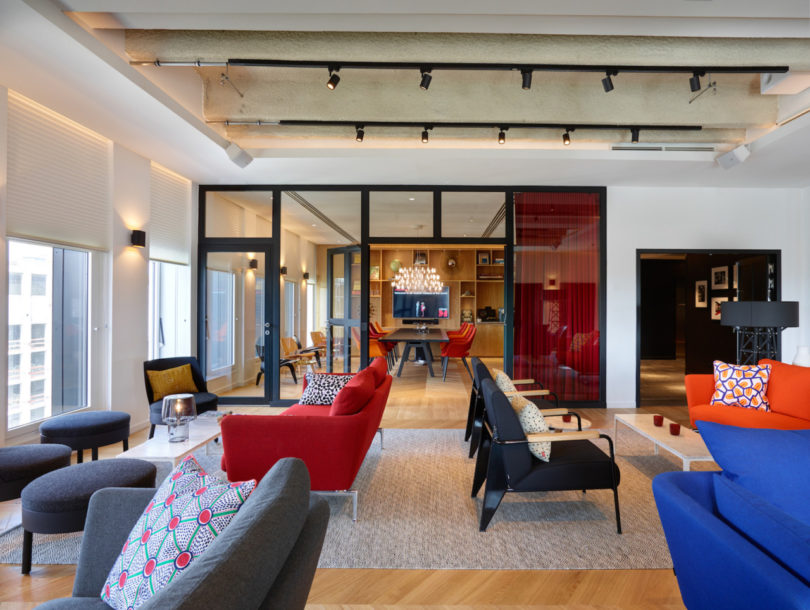 For the businessman or woman, citizenM offers SocietyM which is a business club that offers everything one needs to get some work done, including meeting spaces, smart TVs for media streaming, Wi-Fi and chalk/whiteboard walls.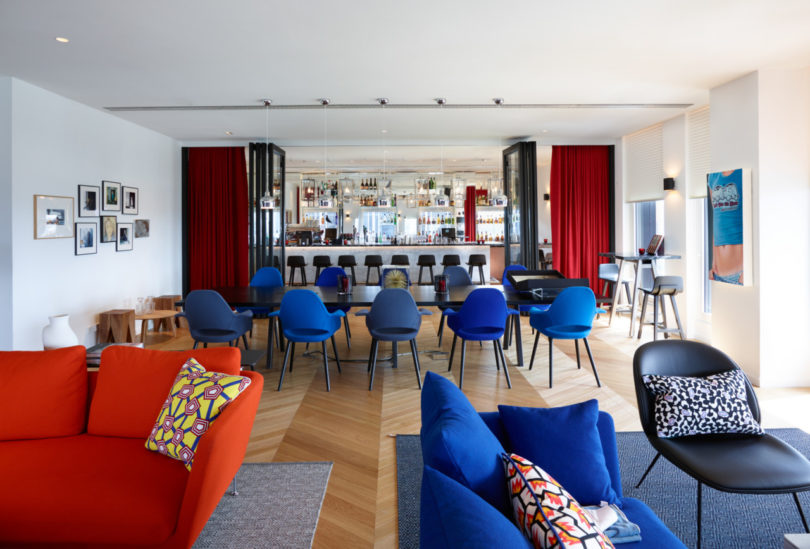 On the top floor you'll find the hotel's cloudM, the sky bar that lets you enjoy picturesque views of the Seine river and Paris's classic rooftops with a drink in hand.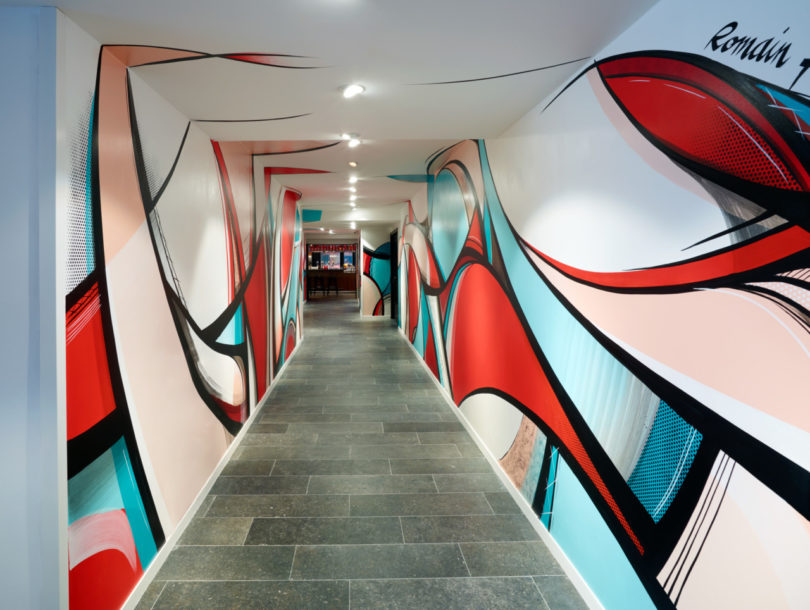 citizenM commissioned custom artworks for the hotel, including a Reflecting Holons installation by Dutch artists Jetske Visser and Michiel Martens of Visser & Martens, a hallway fresco by Romain Froquet (above) and a bespoke mural by French street artist Mast Cora (below).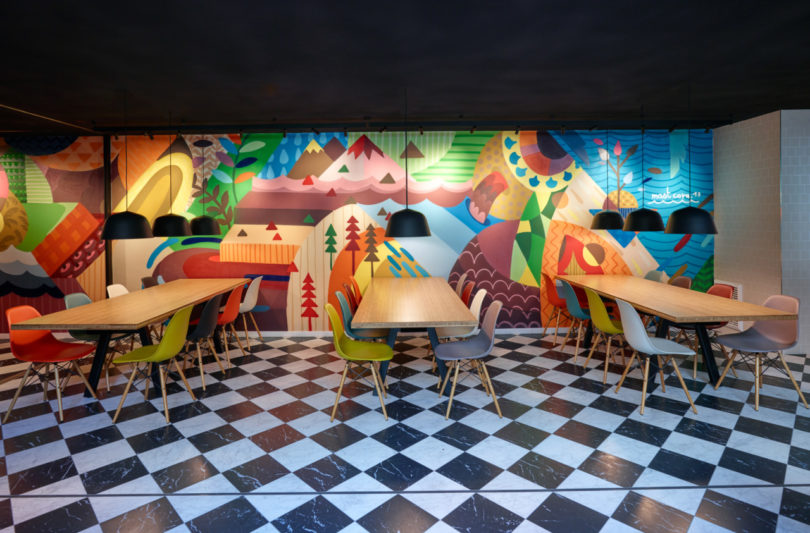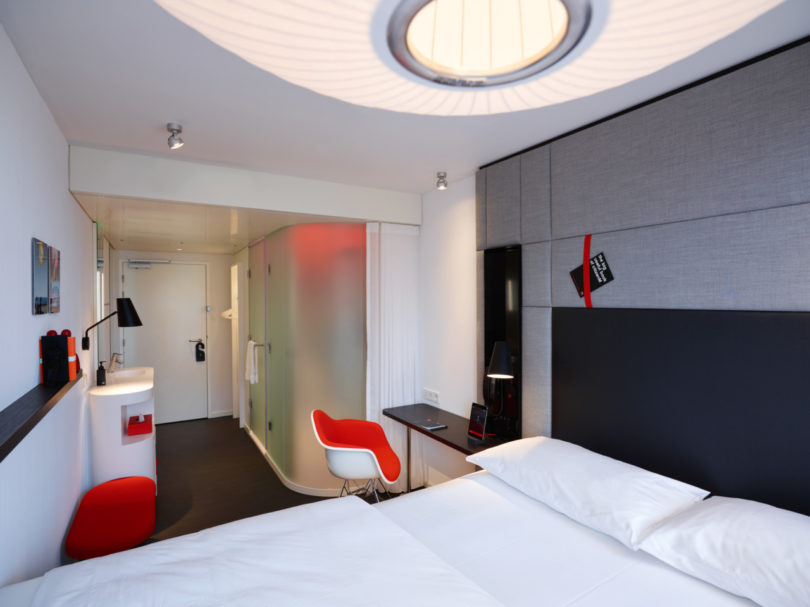 Once you get to your room, you can adjust the settings of your room with the touchscreen MoodPads which controls the integrated mood lighting, temperature, alarms, blinds and entertainment. You'll find the showers equipped with a high-pressure rain shower head as well as citizenAM and citizenPM shampoo/shower gels to get you ready for the day or into bed.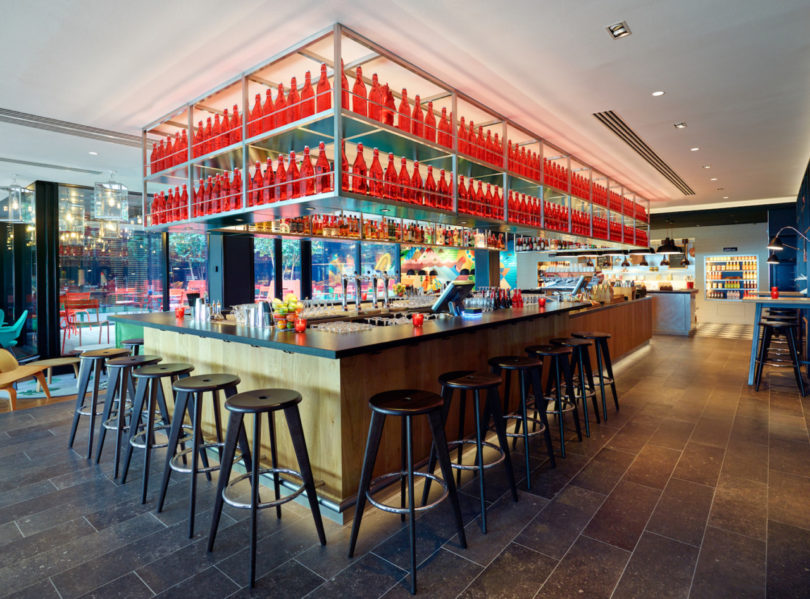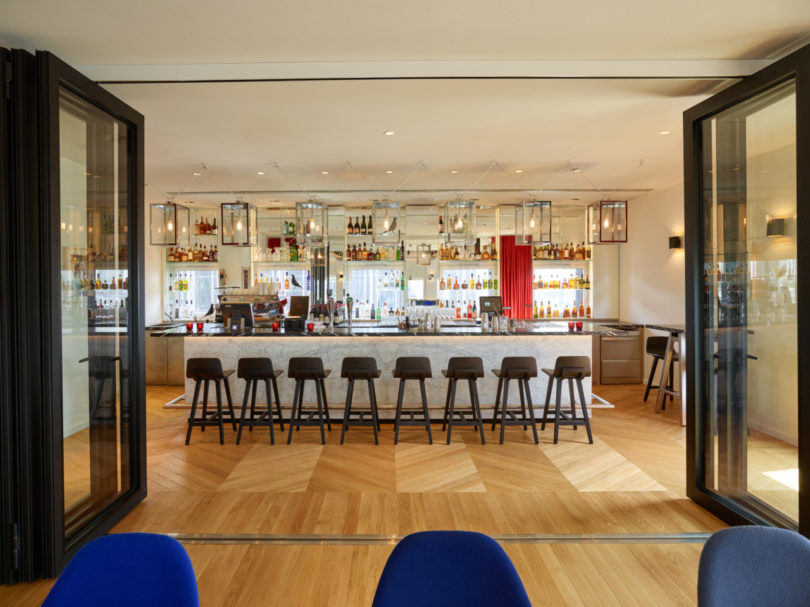 What: The citizenM Gare de Lyon Hotel
Where: 8 Rue Van Gogh, 75012 Paris, France
How much? Rooms starts at approximately $115 per night.
Highlights: Like all other citizenM hotels, the Gare de Lyon location offers modern amenities and bespoke design to distinguish it from other hotels.
Design draw: We love that the hotel taps street artists to create custom artworks for the walls, outfits the living rooms with Vitra furniture and employs technology that gives the guests total control over the comfort of their stay.
Book it: Visit the citizenM Gare de Lyon Hotel