Parents to two kids, Mariela Vergagni and Diego Cores, envisioned a new type of restaurant/cafe – a place where the parents could have as good of a time as the kids, and vice versa. They brought in architect Íris Cantante to help with the difficult task of figuring out how to combine all of their ideas into the same, harmonious place. The result is Fiii Fun House in Buenos Aires, Argentina.
The restaurant is spread out over two floors, with the ground floor being the restaurant and play area for kids, which is divided by a wooden fence. The top floor is a party area for private events.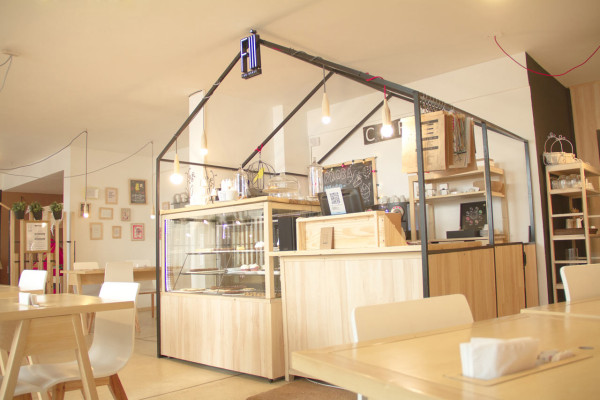 Built within the space are three wooden houses, i.e. Fun Houses, that divide the open space into zones for different moods.
At this table, instead of chairs, adults get to sit on swinging benches, just in case they want to feel like kids.
The first house is a cozy communal table for the adults.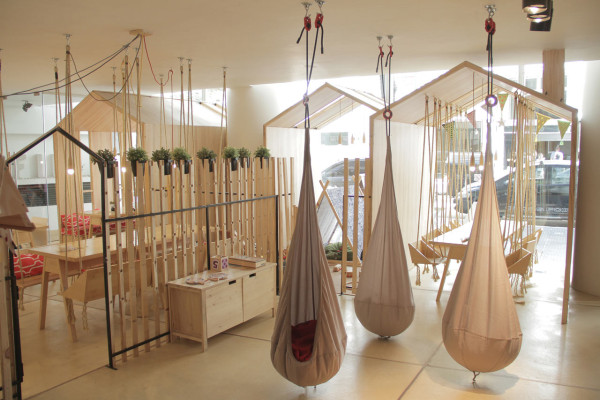 The second house is a space for babies, where they can safely play.
The third house is a didactic table for kids where they can draw and use their imagination. The swings are there to help them feel more relaxed so their imaginations can run wild.
Wood is the prime material used which gives the space a cozy, calm feel, while also helping with the sound.
Photos by Diego Delpino.