The following post is brought to you by Cleverhood. Our partners are hand-picked by the Design Milk team because they represent the best in design.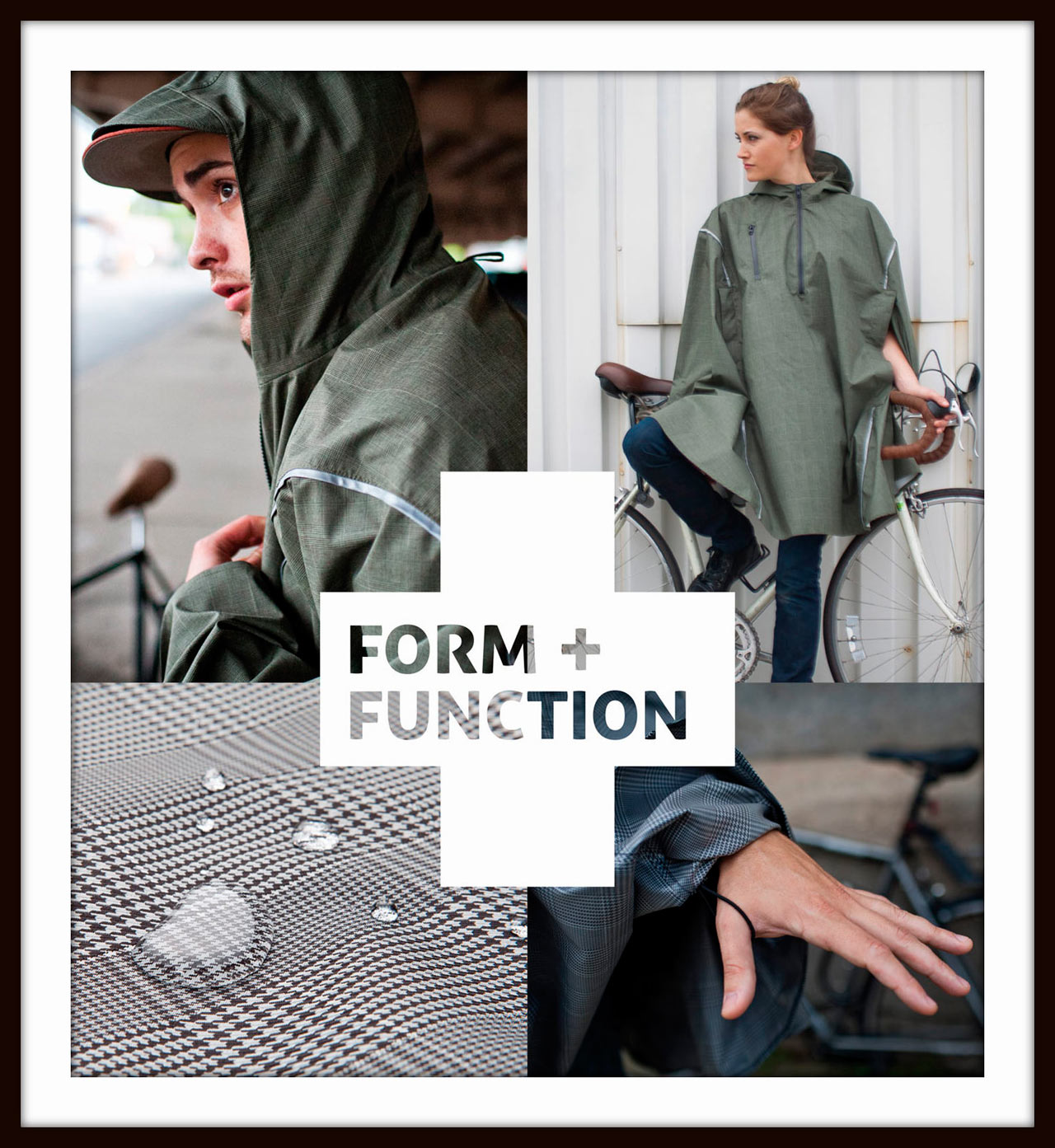 Send Cleverhood a pic and you may find yourself suitably outfitted with our stylish, bike-ready rain cape. It's simple and the deadline is short.
Snap a shot of something you see that captures form and function working well together. It may be elegant (a nice bike), some special tool (check your desk), big as a bridge, or just clever. If it offers a nice visceral feeling, that's a good sign.
Best pic wins a fresh, new Cleverhood. In fact, they'll pick two winners. So, it's really easy. And hopefully that inspires you!
Form + Function
Cleverhood is a modern, high-performance rain cape with bike-ready features from Providence. Made in the US, the Cleverhood is carefully crafted to support our customers' rain-or-shine approach to life. Built for performance and style, the Cleverhood is used by customers in the rain worldwide.
It's not form or function.
Simple to Play
Just get your pic to us with the hashtag #FormFunction. Feel free to:
We'll keep a weather eye out for your ideas.
Rules: We're looking for candids and inspiration. No studio shots please. One entry per person (two if you must). Pics eligible until Monday September 16, 2013. Judges will award two Cleverhoods ($239 value each) to people based on originality. Runner-up gets a Cleverhood T-shirt ($15 value). Open to all Design Milk (and Dog Milk) readers worldwide. We'll contact winners and/or post a notice on our Cleverhood blog.

Design From Around The Web