Who doesn't want to live with their head in the clouds? How about your whole body? Designed by McBride Charles Ryan, the Cloud House is actually an addition and renovation of an Edwardian house in Melbourne, Australia.
From the street, you would never imagine what is hiding in the back! The clients wanted to respect the neighborhood and keep the facade in character with the other houses.
The original structure is visually connected with the new addition by the wild floral carpet that runs from the front door through the space.
At the end of the carpet, you reach the new space and immediately enter the kitchen that's in the form of a red "box." The kitchen is the space that bridges the old with the new.
The cloud-like structure on the back of the house is completely unexpected. The dramatic curves of the roof are covered in a silver material on the exterior and the ceiling inside is covered in warm, wood slats. The north and south sides of the "cloud" are clad in windows (except for the area that joins the addition with the original space) that fill the space with light and a cross breeze.
The wood slats really draw your eye outdoors.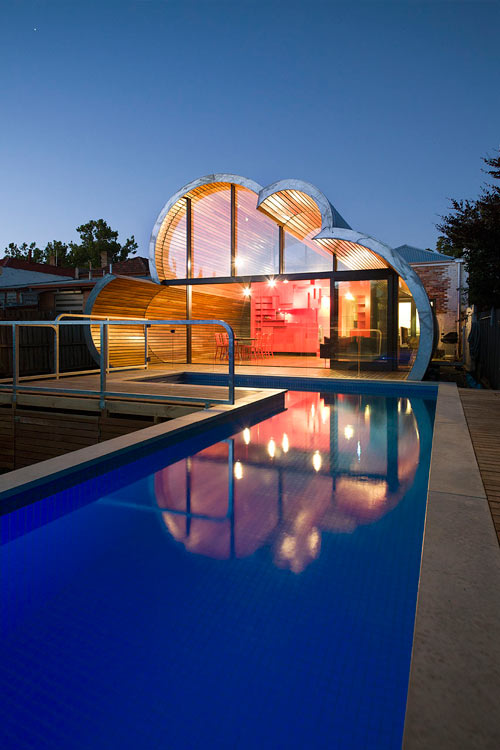 Photos by John Gollings.