Work by San Francisco-based artist Josh Podoll is the subject of this week's CMYLK. These abstract paintings, which we paired with palettes created with Colourlovers, are done with acrylic paint on canvas. Portions of it look like collage, but really, they are finely rendered magnifications of the painting itself. The color combinations range from soft to electric. Let's have a look at three.
Above: Untitled, 2010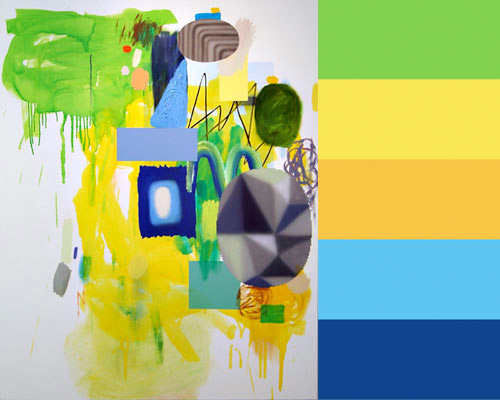 Untitled, 2010

Untitled, 2010
Photos courtesy of Feature Inc.