Code/Craft/Chaos: The Space Between Man + Machine in Art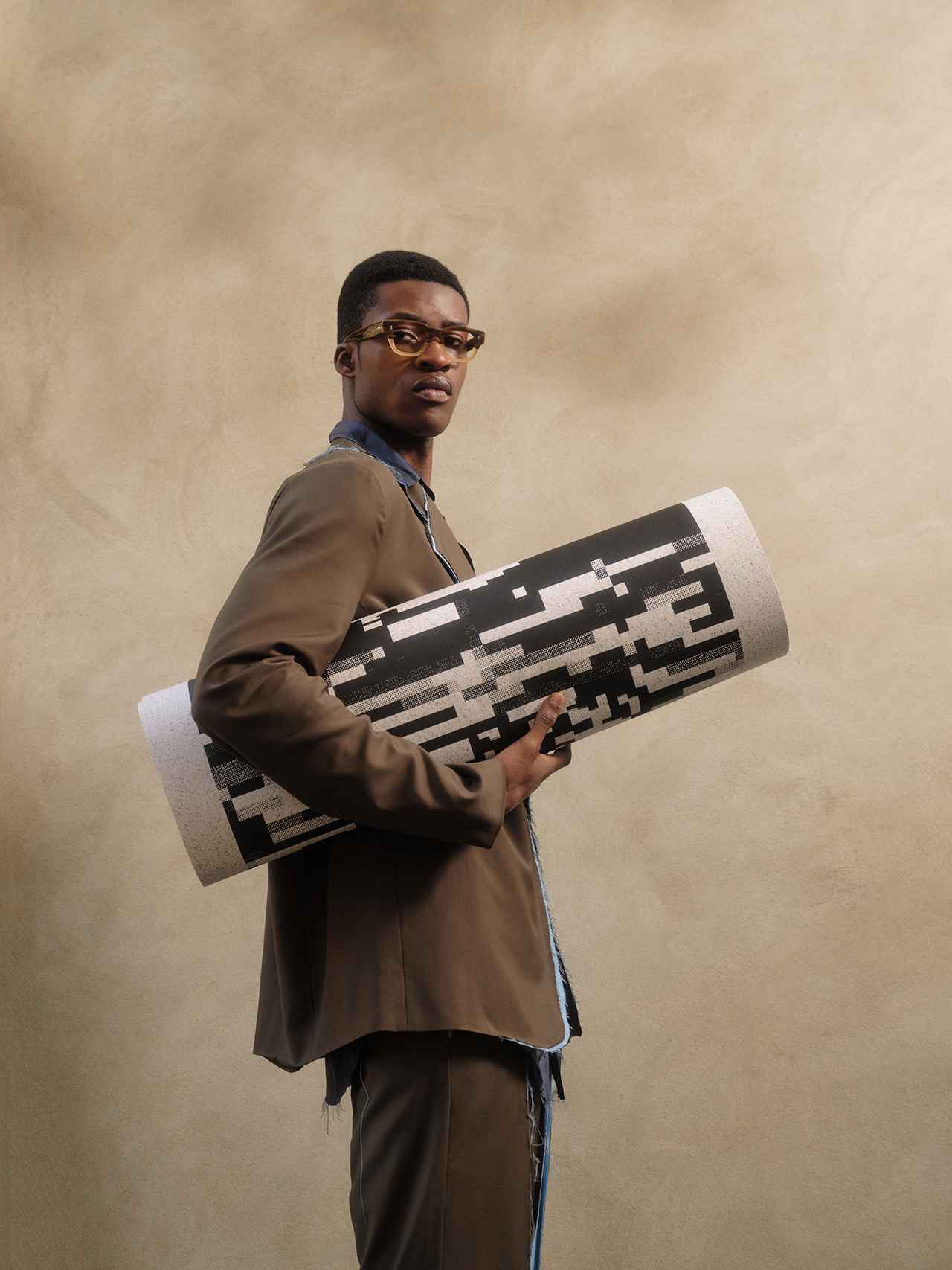 Code/Craft/Chaos: The Space Between Man + Machine in Art
1/20 Photos
2/20 Photos
3/20 Photos
4/20 Photos
5/20 Photos
6/20 Photos
7/20 Photos
8/20 Photos
9/20 Photos
10/20 Photos
11/20 Photos
12/20 Photos
13/20 Photos
14/20 Photos
15/20 Photos
16/20 Photos
17/20 Photos
18/20 Photos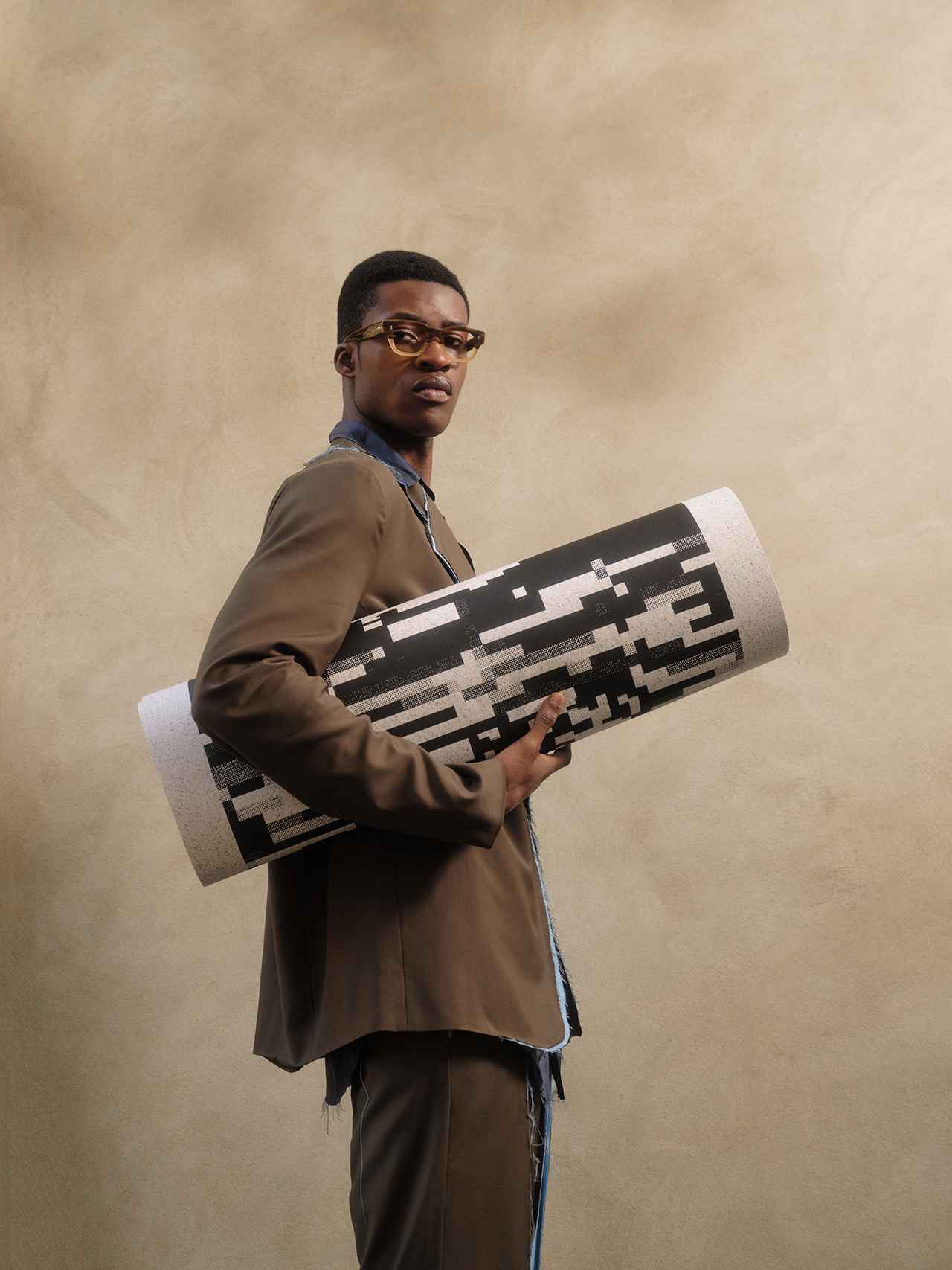 19/20 Photos
20/20 Photos
As the space between man and machine continues to grow smaller, design agency Here went to work exploring the rapidly evolving gap between craft and technology. The big question: Can technology help us make beautiful art? The fear is of course that it will lead to lifeless work that lacks both depth and meaning. During London Craft Week, Here shared Code/Craft/Chaos to challenge this viewpoint while transforming digitally generated patterns into crafted pieces of art. In doing so, Here paid homage to Vera Molnar, known as the pioneer of Generative Art. She once famously said, "The machine, thought to be cold and inhuman, can help to realize what is most subjective, unattainable, and profound in a human being."
Here is a B-corp certified company of thinkers, writers, designers, and makers committed to Beautility: making good choices desirable. In Code/Craft/Chaos, digitally generated patterns are turned into crafted artworks using algorithms, making the evolution from pixels to physical, sustainable objects. Handcrafted tapestries, ceramics, screen prints, music, and poetry all received a go at the treatment. Here teamed up with like-minded, environmentally conscious makers and suppliers to turn these experiments into art with their end-of-life in mind. All materials were chosen with care to create the smallest footprint on the planet – from locally printed screen prints to tapestries woven from fashion offcuts.
Even working with something as intangible as an algorithm, all artwork materials have been chosen with care to create the smallest impact possible on the planet. "We believe that the advancements within tech are a wonder, an asset, and one of humanity's finest achievements," said Connor Davey, Design Lead at Here. "Our latest Craft Week exhibition explores working generatively in this rapidly evolving place where man and machine meet. We've embraced the ways in which human subjectivity and soul can transform code-generated art to create pieces that embody our own company's 'code' of value: making things that are both beautiful and useful."
The humble pixel led the way as pattern making was explored with generative techniques. Ben Elwyn, Creative Technologist at Here, shared that "GLSL shaders were coded to traverse and harness the controlled chaos of simplex noise to create a variety of patterns that evolved over time. By taking snapshots of these morphing designs, we created an abundance of imagery to be interpreted, curated, and crafted into other 2D and 3D forms in a diverse range of new and traditional materials." Six works were included in Code/Craft/Chaos: Carbon Clever Screen Prints, a Code-Woven Quilt, Cyber Ceramics, a Digi Throw, Pixel Poetry, and Codes of Notes.
Hand-printed collages born from code, Carbon Clever Screen Prints began with an endless selection of computer-generated patterns. Here turned the random chaos into something more by digitally collaging patterns that were then locally screen-printed onto eco-conscious paper from GF Smith using Living Ink's Algae Black™ – a carbon negative ink made from algae, not petroleum.
Here's Code-Woven Quilt brings together digitally generated art and the craft of hand-weaving a tapestry. After being turned into a one-of-a-kind tapestry, the quilt was made from waste fabrics donated by responsible cashmere manufacturer Alex Begg. The project also required assistance from UK-based studio, ReWeave, who specialize in woven textile products and explore the possibility of circular fashion on an industrial scale. Yarn was created from the cashmere waste, giving shape to the quilt as code and craft were combined.
Digitally generated 3D-printed ceramics have received their fair share of coverage, but the approach to Cyber Ceramics is more nuanced. Beginning with 2D shapes generated by code, Here turned their favorites into 3D bowls and had them printed within a mile of their studio. Because color was introduced to the clay in lumps, each appears at random, making every bowl unique. During the exhibition, the bowls were combined to form totem-like structures – afterward they could be disassembled and go back to their utilitarian purpose. Designed to last, these pieces explore the infinite forms that can be created using a combination of code and craft.
To create the Digi Throw, Here worked with Netherlands-based creative textiles platform Byborre to responsibly source sustainable thread. The digitally made blankets layer machine-made patterns into a design of vibrant neon colors that complement the other artworks on display. Digi Throw is made from Byborre's most sustainable material, a recycled polyester that's made from post-consumption plastic bottles in Italy before being transformed into fabric without the use of chemicals. The process emitted 29.10% less carbon and saved 31.11 liters of water in making the throws when compared to the creation of traditional fashion textiles. From start to finish nothing goes to waste, because the blankets will only be made once they reach a minimum order quantity.
Perhaps a bit more unexpected, poetry can be created in collaboration with a machine – check out Pixel Poetry. Words are their own type of material and can be recycled all the same. In this case, short stories were written by hand for the exhibit before becoming redacted at random by machine. The result is complete chaos, but it's entirely your own.
From words it's only a natural progression to music. Codes of Notes is an animated triptych that moves in response to melodies generated using machines, but composed and arranged by a human. Collaged computer-generated soundbites created a new composition, while Here curated and arranged them into a harmony. In the end, human musicians played the music on their instruments, adding the elements of heart and soul to the digital masterpiece. Alongside, three generative animations respond to the music as it heightens, bringing with them even more unpredictable, chaotic algorithms.
To learn more about Here and the rest of their portfolio, visit heredesign.com.
Photographer: Lauren Maccabee
Stylist: Daisy Marlow
H&M: Joe Pickering
Models: Alexandra Beaton, Marvin Addae + Emma Flintham
Exhibition Photographer: Ollie Tomlinson