Coil + Drift, a NYC-based design studio, is debuting their latest collection of furniture at ICFF. Best known for their streamlined designs and bold shapes, the small yet powerful collection features brass, marble, and white oak.
The collection features inspiration from all design eras, whether it's a decidedly Scandinavian-style daybed to a modern oval mirror featuring a heavy, 70s influence. They also extended upon their Dusk table collection with a Dusk Side Table, sister to their extremely popular Dusk Coffee Table.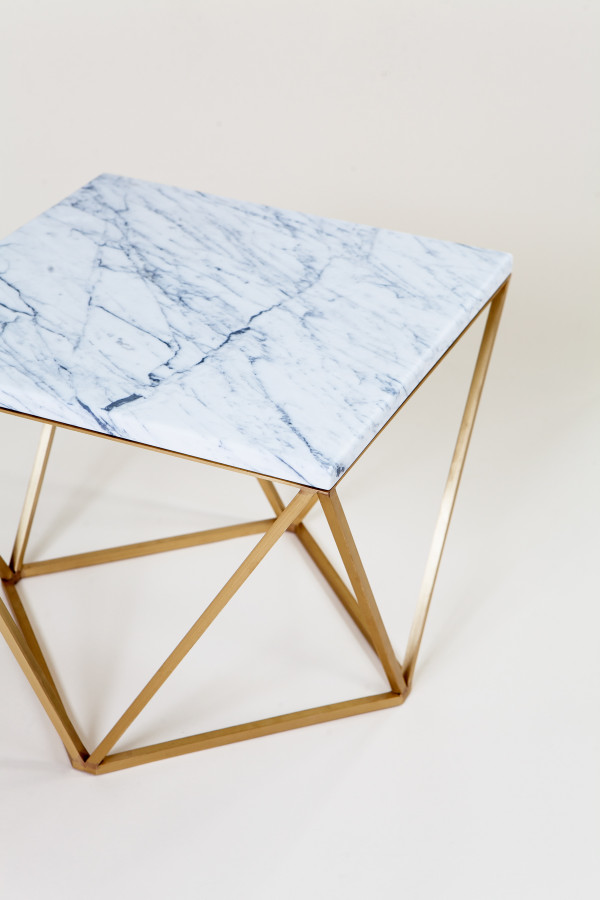 John Sorensen-Jolink's fascination with arcs, lines, and detailed seams is evident in the collection. As the designer and owner of the studio, he believes that furniture should emphasize sustainability and craftsmanship. Whether it's an elegant floor lamp or cinnamon Ash arm chair, each piece is both artistic decor and functional furniture at once.