Designed for Italian company Kristalia, the Colander chair, by Patrick Norguet, gets its name from that everyday household item we all use: the colander. The punched holes in the seat and back reference Kristalia's Italian roots through the act of draining pasta in a colander.
Not only can the chair be used indoors and outdoors, it stacks easily and thanks to the small holes, it drains water when it rains. The frame is aluminum (die-cast aluminum crosspiece and aluminum legs) and the seat and back are molded polypropylene, meaning the chair will last when used in outdoor settings.
Colander is currently available in white, black, beige, coral red, and basalt grey.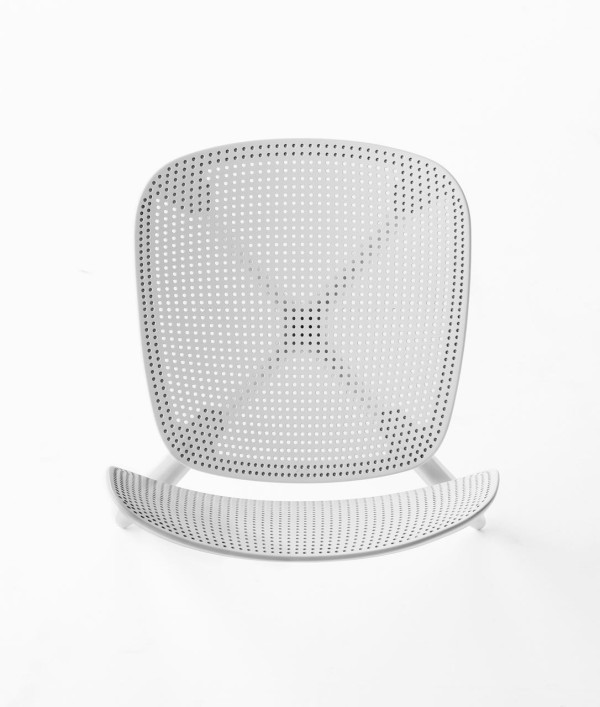 Design From Around The Web