Bartoli Design recently created two unusual pieces of furniture for Laura Meroni, a luxury Italian furniture company. Both feature highly unique shapes and intriguing interiors.
First is the Collectionist cabinet, inspired by vintage secretary desks. It lives up to its name, with the inside divided into 26 different compartments and having eight drawers, perfect for any extensive collector. The exterior features a simple shape crafted in Siberian Ash wood, with sculptural brass handles. It can be mounted on the wall, or stand alone on sleek brass rods.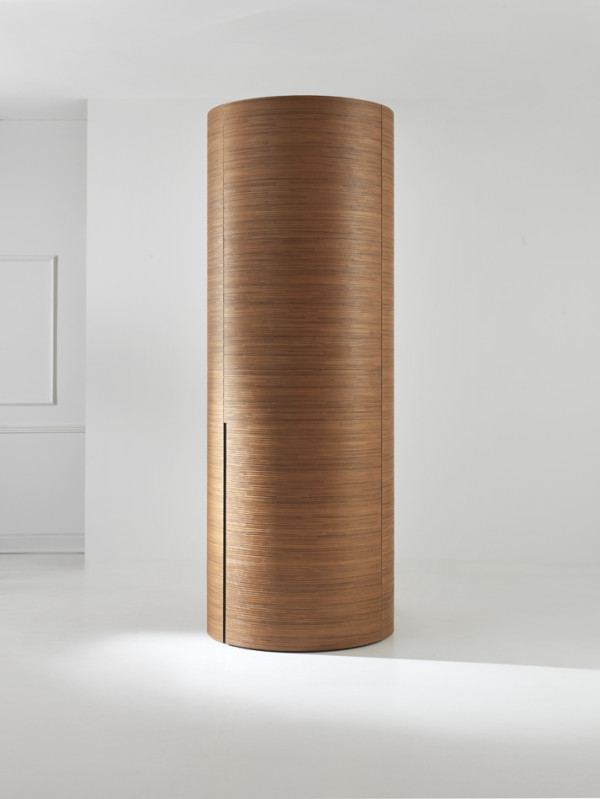 The Kylindros project is named after its looming cylindrical shape, and can act as a standalone, walk-in cabinet. Essentially, it's a large container that you can walk in, and can store anything from clothing to heavy technological instruments. The shelves are arranged in a spiral shape, creating a stunning way to display a collection. However, it can also be easily hidden behind its curvy wood finish that comes in teak, oak, rosewood, or ebony. Kylindros can further be customized to fit the user's needs.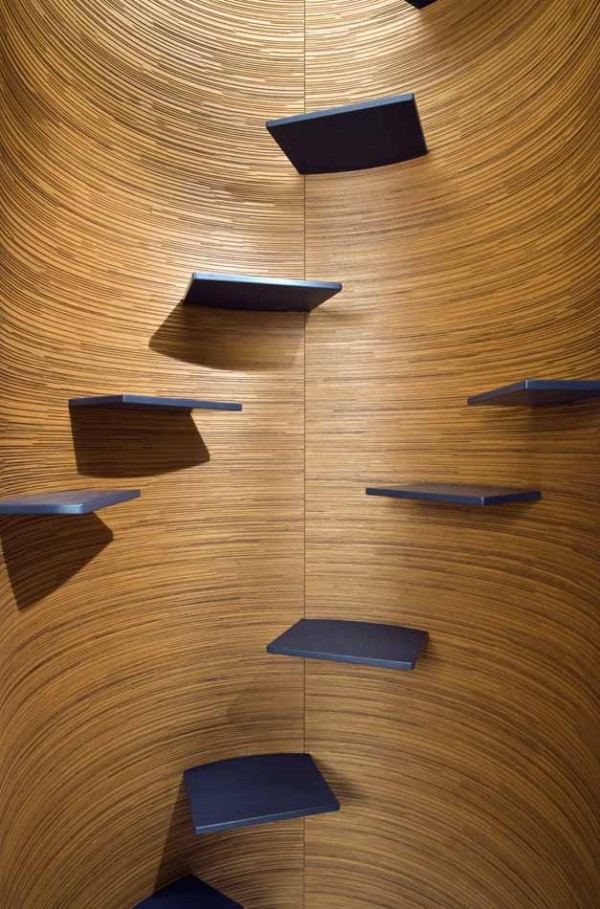 Design From Around The Web