To mark this year's NYCxDesign, design co-op Colony presented the Pas de Deux exhibition that included new work from 14 independent American designers. Each of the designers selected a piece of art to be showcased alongside their new design, furniture, lighting, textiles, or object, flipping the job of curator back on the designer. It required them to think about more than just their work but also how it would be displayed with the art.
Pas de Deux designers included: Allied Maker with Michele Quan of MQuan Studio, Erickson Aesthetics with artist Matthew Kirk, Flat Vernacular with the audience, Fort Standard with artist Ty Williams, Grain with painter Sheila Laufer, Hiroko Takeda with epistolary artifact To the Cottage (Letter from a Young Whaler), Klein with artist Ornamental Conifer, KWH with artist Hidenori Ishii, Meg Callahan with choreographer Ella Mahler, Moving Mountains, Phaedo, Studio Paolo Ferrari with textile artist Hiroko Takeda, and Vonnegut / Kraft with artist Aine Vonnegut. Colony also brought in artists Dmitri Cherniak, Iain Nash, and Jasper Lin to design a kinetic sound installation, Audio Topographies, that explored sound, movement, textiles, and technology.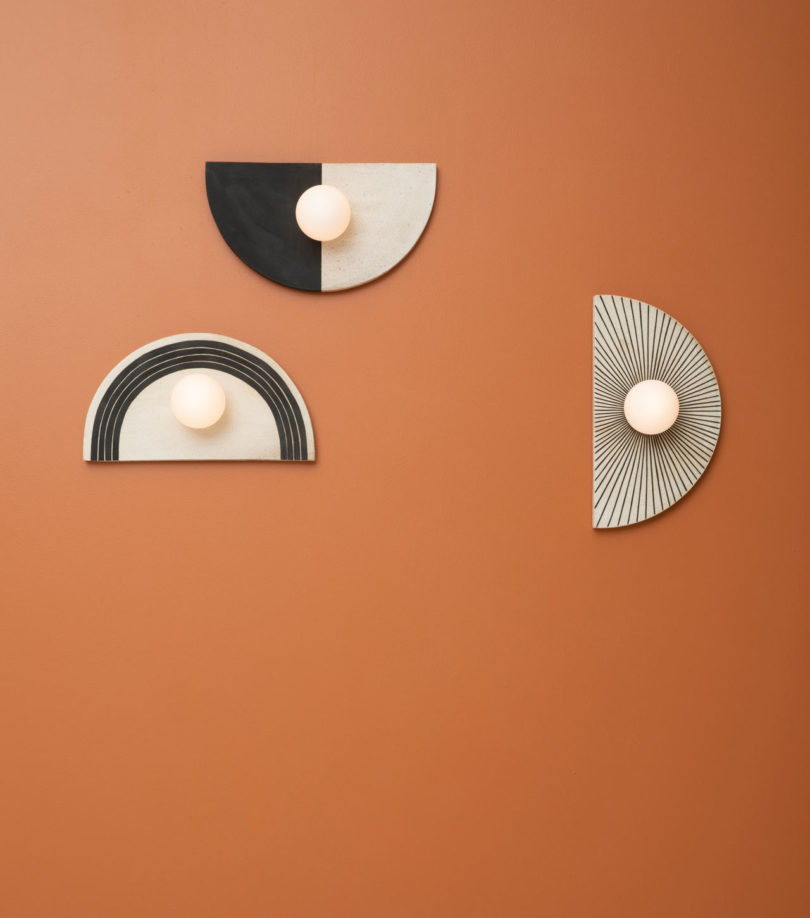 Colony's Pas de Deux is on display through May 31st at 324 Canal St, 2nd Floor, New York, NY.
Photos by Charlie Schuck.