Designer and illustrator Hyo Taek Kim tapped into happy childhood memories of seeing Hayao Miyazaki's films and created The Colors of, a series of color palettes based on Miyazaki's body of work.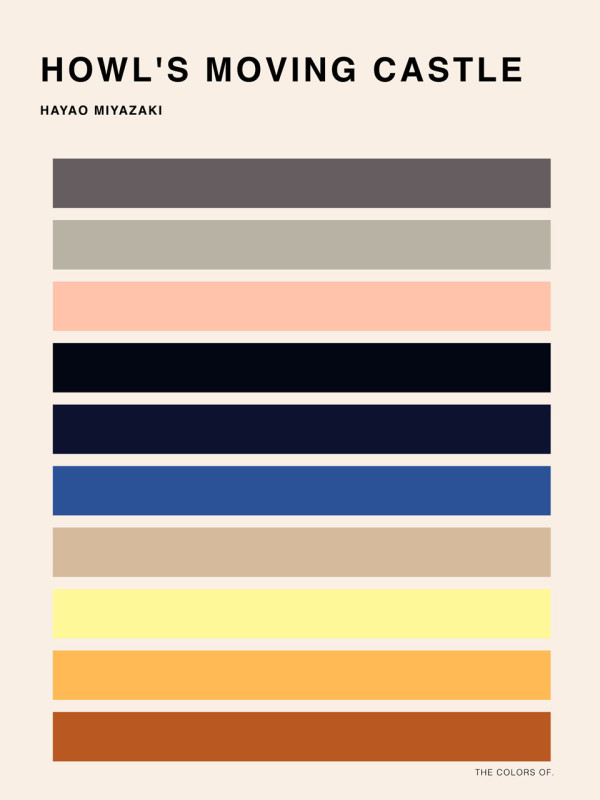 The minimalist posters feature some of Miyazaki's most noteworthy films, like Totoro and Howl's Moving Castle, with horizontal stripes of colors that reference that particular film.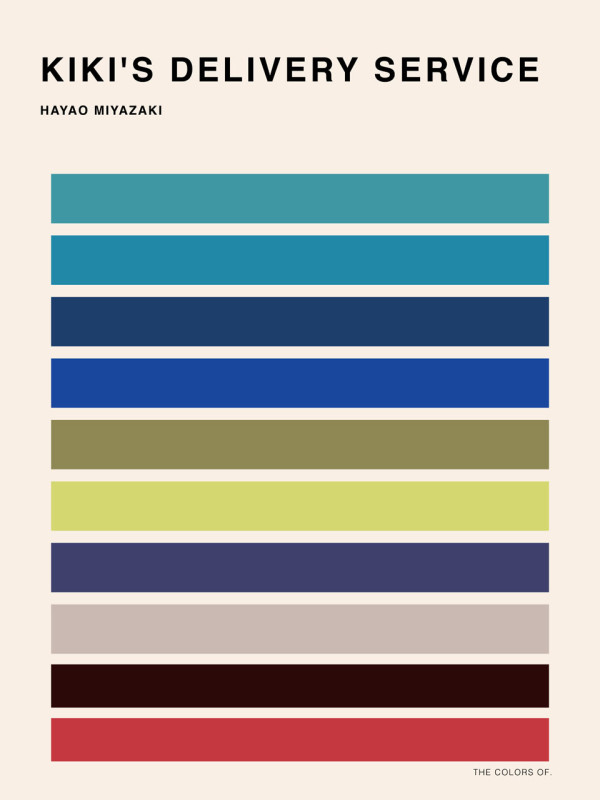 The prints are available with white backgrounds on Society6.