Recent Design Academy Eindhoven graduate Tijs Gilde came up with a way to offer flexibility and diversity when it comes to how you set up your living room with furniture. Array is made up of colorful foam blocks in various shapes that you can compose into different configurations.
Each felt-covered block has a built-in yellow strap that allows you to tie the pieces together to hold them in place. The idea throws convention out the window and does away with the standard "TV-carpet-couch" idea, giving you more control of your own space.
They're like giant children's blocks for adults without any clear definition as to the function of each one. That way, it leaves the design open to interpretation by the user.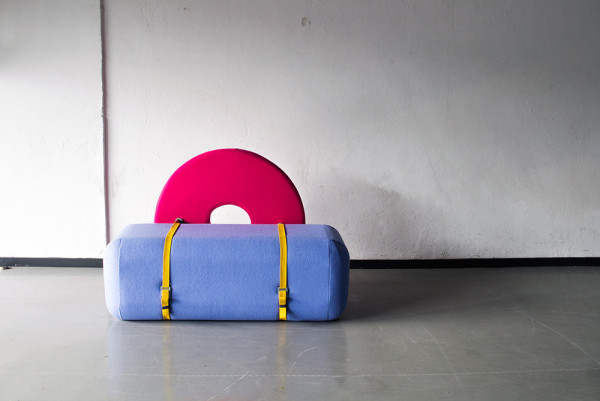 Design From Around The Web