Los Angeles-based Benjamin Luddy and Makoto Mizutani launched Scout Regalia back in 2008 and have since been growing their collection of furniture and product offerings designed for everyday living. Some of their most practical designs are their simple yet durable SR Wall Hooks made from heavy gauge powder coated steel. An extension of that is the SR Wall Rack which turns three wall hooks into a small shelf. Both the wall hooks and the wall racks come with matching screws, drywall anchors and instructions for easy installation.
Each double-pronged hook holds up to 30 lbs when screwed into drywall and double that when anchored in solid blocking. The SR Wall Hooks come in seven powder coated colors, including Navy Grey, Bright Orange, Fern Green, Salmon Pink, Mint Green, Matte Black and Matte White, as well as in Brushed or Polished Brass and Stainless Steel.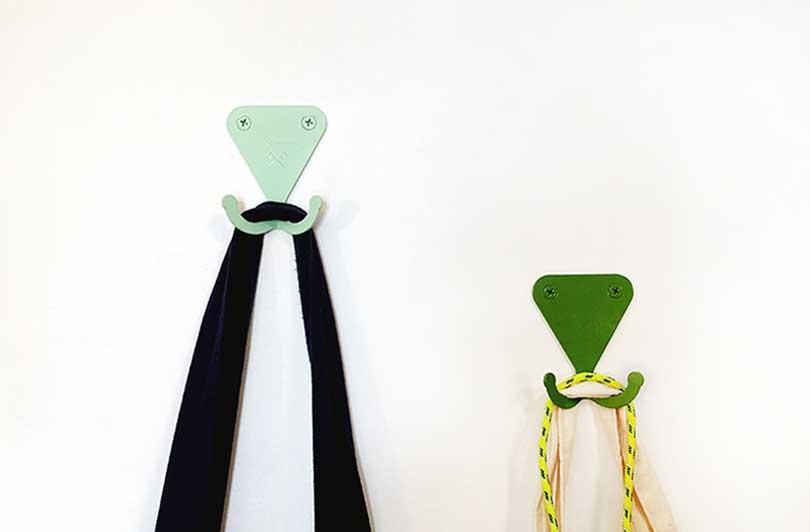 The SR Wall Rack brings additional function with an added 17.5″ wide shelf connecting three wall hooks underneath. It's available in Brushed Brass, Bright Orange, Navy Grey, Matte Black and Matte White.
>>> To purchase the SR Wall Hooks or the SR Wall Racks, visit the Design Milk Shop here! <<<
We donate 1% of the Design Milk Shop sales to charities or entities that promote social justice and reform or provide relief. Read the Design Milk Mission for our commitment to donations, diversity, equity + anti-racism action.