Located in New York, this apartment by Incorporated Architecture & Design, is dubbed the "Bohemian Apartment," but I would call it more of a modern jungle gym! If you have a hard time picturing kids in a modern environment, this will give you a better visualization of how adults and kids can live in a modern home in perfect harmony.
This room is just fantastic all around.
I love the wall treatment of this space – I believe it might be hidden storage.
This modern indoor treehouse is something to behold. And, it has a working drop-down bridge. Obviously, it's for older kids!
This custom bunk bed build-out is great, especially the built-in chalkboard. This is one seriously big family!
What a fun hideaway for playing. I wish I had something like this as a kid. I just built forts with blankets…
Oh, that tree column!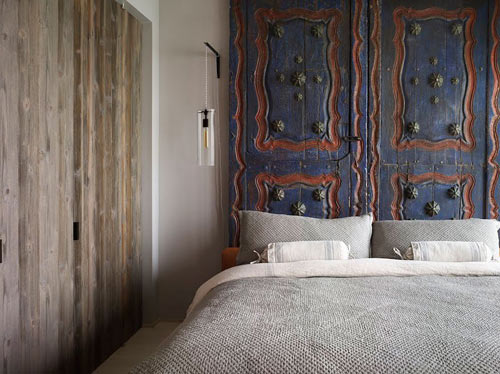 And, finally, a soothing sanctuary for Mom & Dad.
Photography by Annie Schlechter.
[via Contemporist]