Furniture brand Saba Italia hopes to help you transform your outdoor space with two new collections that are both woven and colorful. New York Soleil was designed by Sergio Bicego and it consists of the seating, while the Shades of Venice, by Marco Zito, are a series of dividers, and while they were designed by different people, they complement each other perfectly.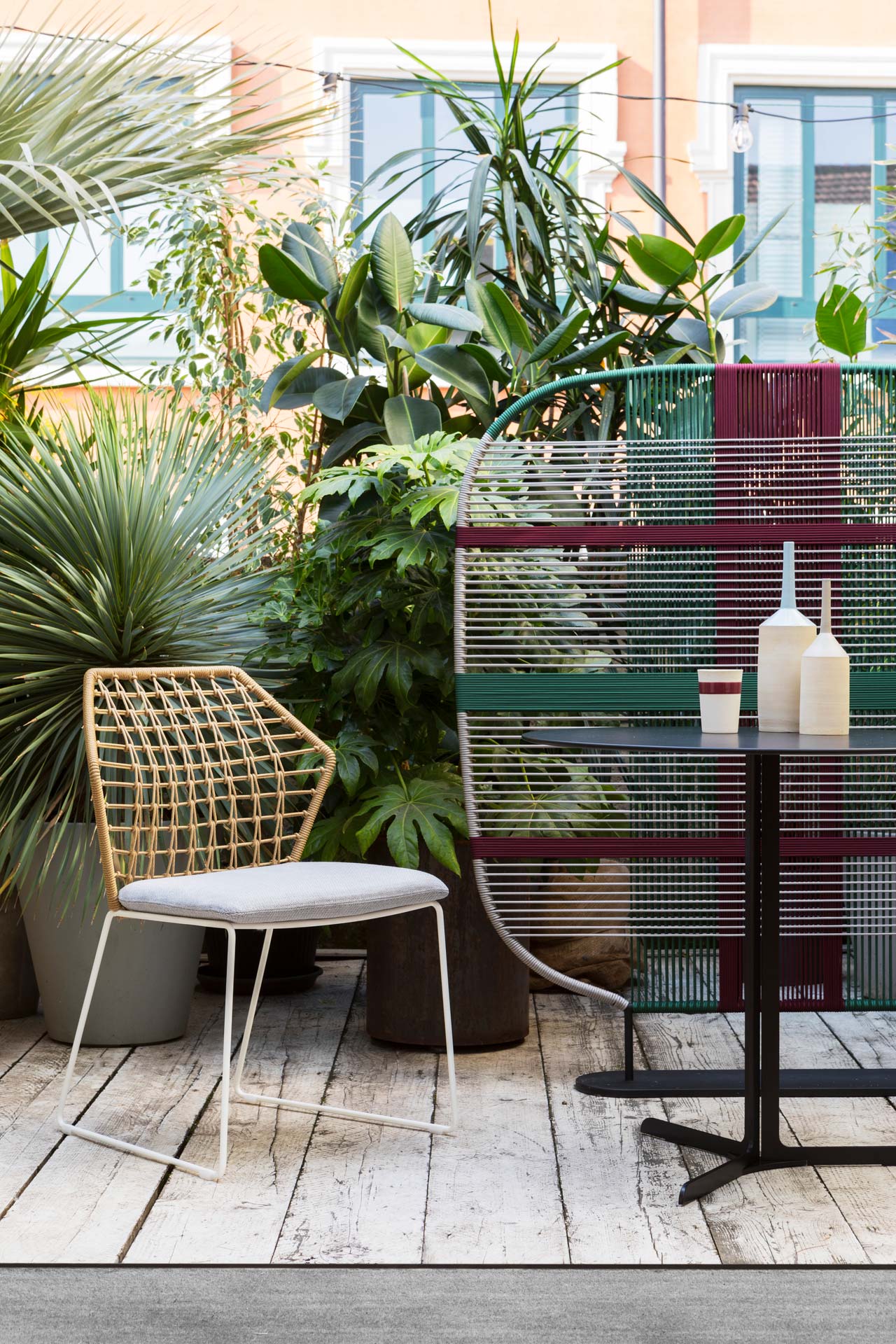 The New York Soleil collection features woven seating made entirely by hand with polyethylene ropes in various colors that wrap around a painted metal structure, which is available in two colors (white and anthracite gray). The seat cushions are covered in durable outdoor fabrics that are quick-drying and non-absorbent. The collection includes a sofa, armchair, pouf, a chair with or without armrests, and a stool.
The Shades of Venice series of dividers feature nautical cords woven oversized frames creating plaid-like patterns inspired by the colors of the Venetian islands. The weaves allow privacy with a slight reveal of what's behind them. They can be layered or used alone, and work for both indoor or outdoor use.