Whether they have a bulky base, a blade that doesn't cut, or it doesn't stay in place when you're trying to use it, tape dispensers have proven that they're not all created equally. The HMM Tape Dispenser is designed to not only look good on your desk, but to function properly without all the frustration.
After spending two years studying, researching, and designing, the HMM Tape Dispenser was born. After many prototypes and refinements, they managed to cut the size down to one-third, while still cutting the tape better and making it easy to use with just one hand.
By removing the bulky core and replacing it with magnets, the streamlined design works better and gives the appearance that the roll of tape is suspended mid-air. They also redistributed the weight to keep the dispenser in place for easy, one-handed use. The durable anodized aluminum cutter keeps your fingers safe while cutting the tape perfectly every time. They've created two sizes, the 65, for 3″ core rolls, and the 50, for 1″ core rolls.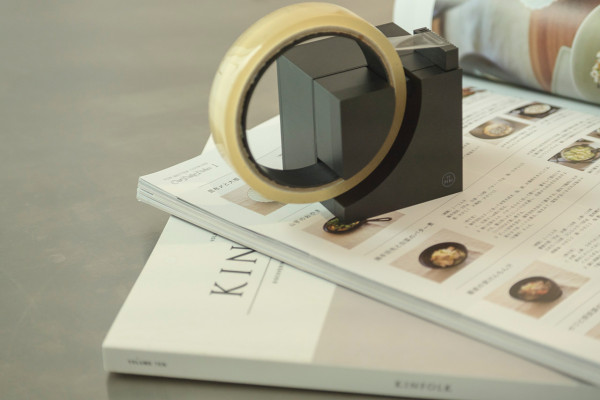 To help bring it to market, the HMM team has a Kickstarter campaign going that you can join to get your very own.

Design From Around The Web