The Complex House is a single-family residence located in Nagoya, Japan that was designed by Tomohiro Hata Architects. The home features a series of five alternating pitched roofs that allow for many small rooms as per the homeowner's wishes. The angular house and its sloping rooflines give it such unique character that it really stands out. The exterior is covered in the same metal siding as the roof giving a more toned down, uniform look.
I can definitely see why this house was the 2011 World Architecture News House of the Year Winner.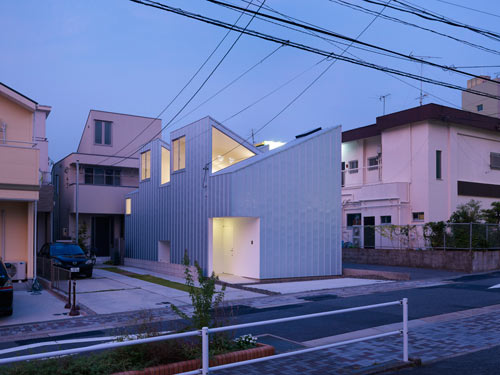 The bottom floor features all of the family areas and a small, enclosed patio.
On the second floor there is a central hallway that connects the bedrooms, playroom, den, and terrace.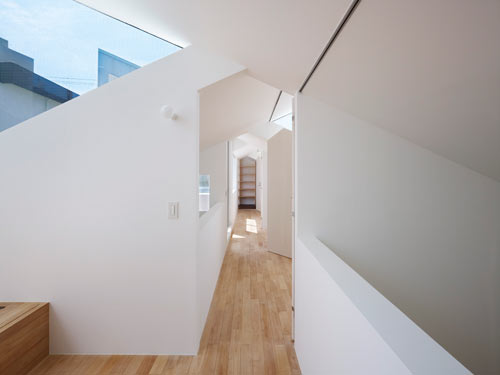 I love the triangular-shaped windows that fit perfectly on the sides of the pitched roofs.
Photos by Toshiyuki Yano.