HOCH, a design and architecture studio based in Paris and Aix-en-Provence, have recently completed the renovation of a flat in Pigalle. Their clients, a young couple, wanted to compose a new contemporary style within the existing constraints of the apartment's curved walls, ceilings and floors, structural partitions, plumbing, and electrical systems.
After demolishing all non-essential structures, they were left with a large and bright room, an open kitchen, and dining area, as well as a sleeping area and bedroom separated by steel and glass.
The living room's original hardwood floor was restored as well as the ceiling plaster moldings. The unique black and gold kitchen frames the entrance area, while a blue passage brings together the floors, walls, ceilings, cupboards, doors, and shelves.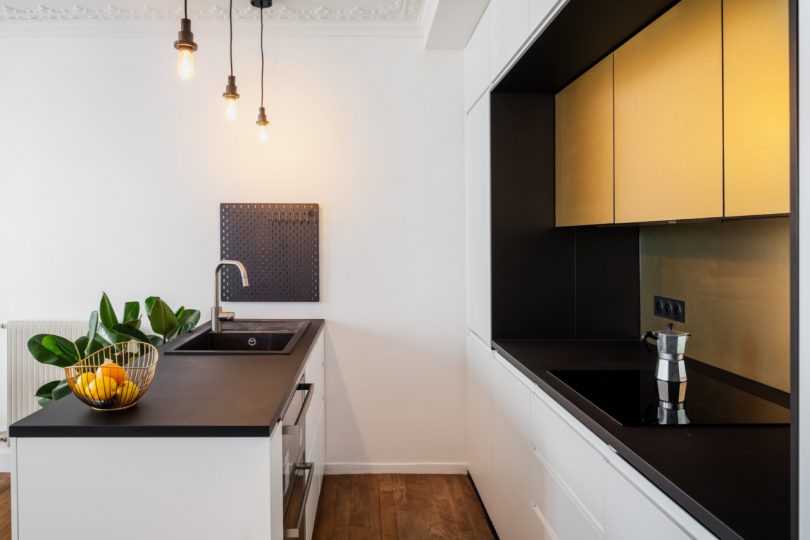 A red painted wall in the bedroom with a series of mirrors gives the impression of a headboard for the bed, while in the bathroom, the floor is treated with light gray waxed concrete and the shower with a similar khaki tinted concrete.
Photos by Yohann Fontaine.