In a quest to explore the possible relationships formed between concrete and yellow pine wood, Belgian designer Robin Berrewaerts created the Concrete Pine Series.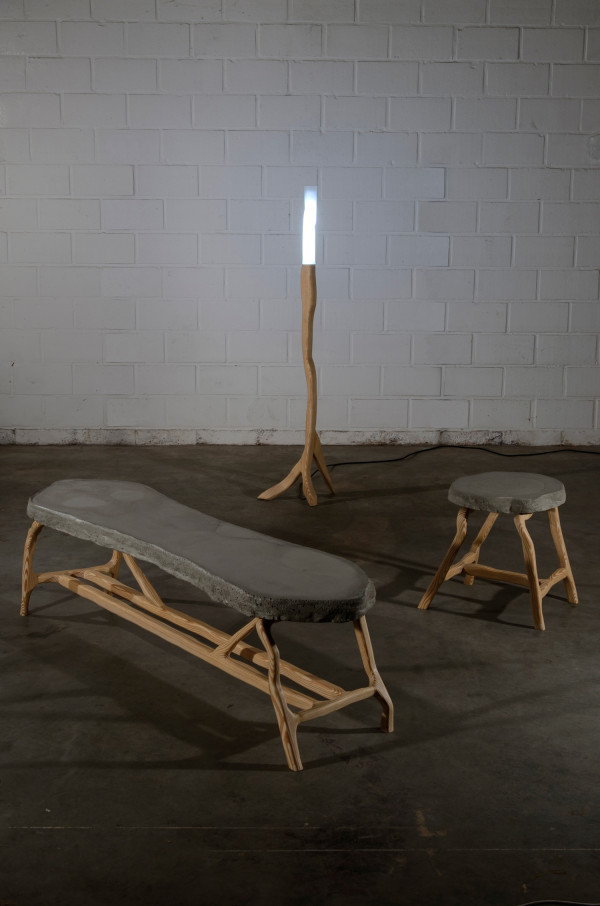 Each sculptural object is handcrafted by Robin and also acts as a functional piece of furniture. Each object is different due to the way they're made – Robin uses each process as a way to further explore how the two materials cooperate together.
​Photos by Jan Duerinck​.