The recently launched Connect:Homes has set out to design and manufacture modern and affordable green prefab homes, all made in one California factory. The units can be shipped most anywhere and with relatively low costs in comparison to other green prefabs on the market.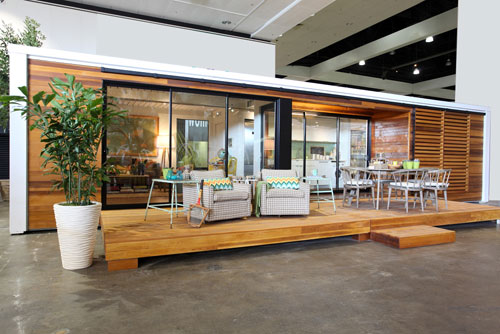 The company just partnered with West Elm and designer Kishani Perera to deck out the interior of the Connect 2.1 Modern Prefab Pop-Up that was just unveiled at Dwell on Design 2012 in June.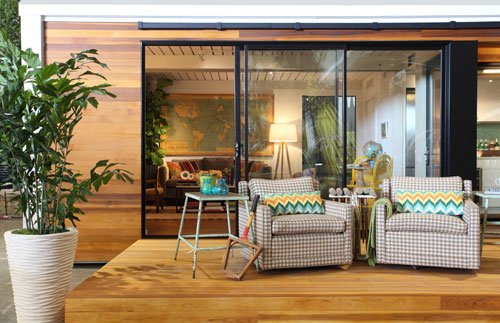 The 640-square-foot Connect 2.1 is made up of two modules and features one bedroom, one bathroom, an open living and dining area, and an outdoor space.
The interior feels really open with the wall of windows in the front.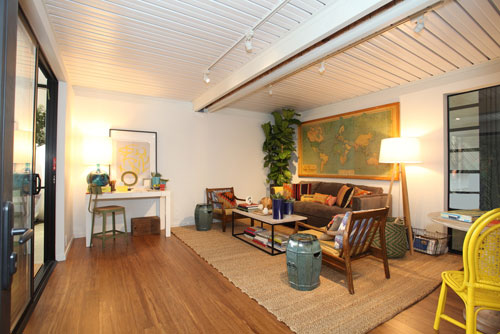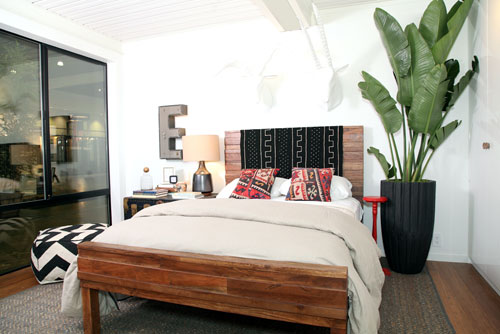 Photos by Bethany Nauert.

Design From Around The Web