Wishing for a contemporary room to enjoy views of a freshly landscaped yard, this homeowner commissioned Níall Hedderman, director of Capital A Architecture, to design an extension onto this Scottish home. With a strict budget (less thank £30k or approximately $46k) and specific size requirements (215 square feet) in mind, Capital A had their work cut out for them.
The intention for the space was to become a second living room and dining room when extra space was needed, but also for the homeowner to have a year round space with garden views. Taking inspiration from mid-century modernism and steel frame houses designed by Mies Van Der Rohe, they were able to build a modern room of that size while remaining under budget. Had they used traditional construction methods, this would not have been possible.
Two of the walls are completely glazed with the floor-to-ceiling windows where the frames are mostly hidden within the structure. These glass walls give unobstructed views of the yard.
The minimal structure doesn't take over the original home, instead it complements it. The main structure was built in a matter of days instead of taking several weeks, making this the perfect solution for this project's requirements.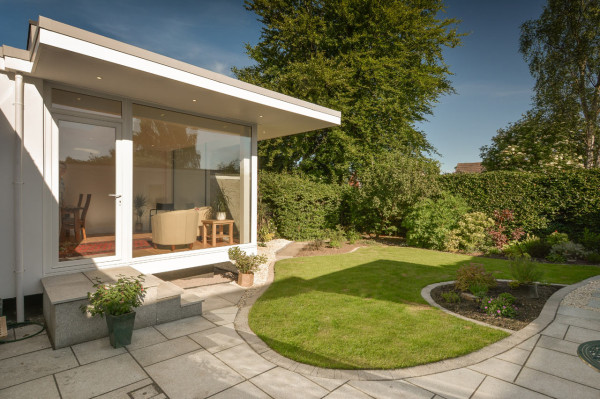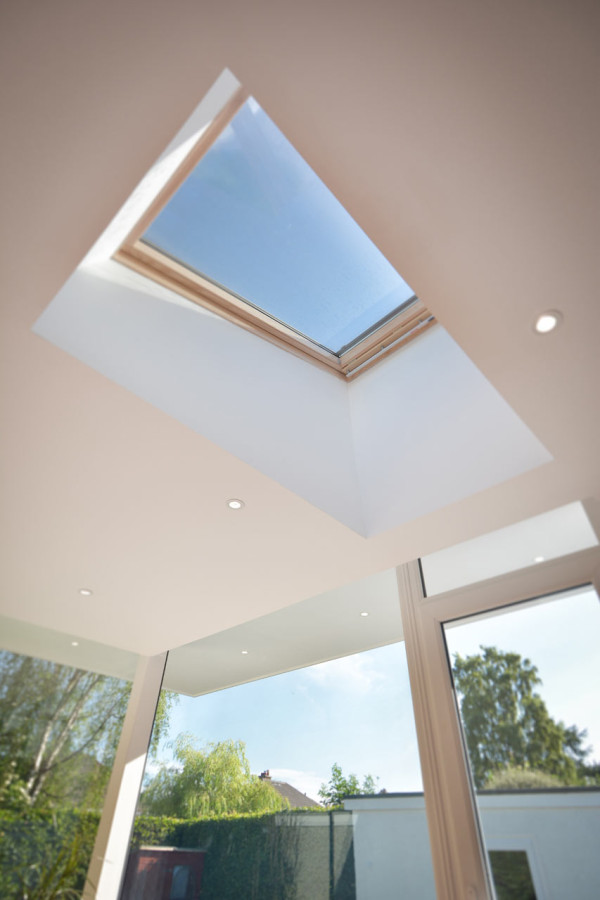 Photos by Square Foot Media.