UK-based designer Miles Dexter explores combining two different materials into one cohesive design in his CR Mirrors. Rope creates the outer edge of each mirror with a clamp made out of copper to secure it. The use of these two materials brings a bit of an industrial feel to a design that would otherwise lean towards nautical.
The soft flax rope is banded together to form a loop for hanging. The copper band is cut, folded, and rolled out by hand giving a bit of an organic feel.
The mirror is available in two sizes, small and large, and can be purchased here.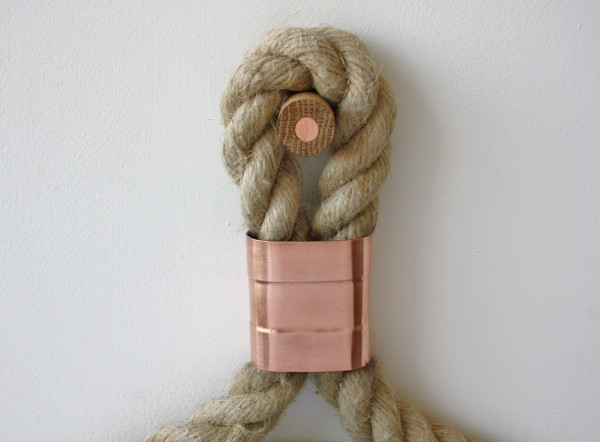 The mirrors are hung from a supplied oak peg that features a copper dot.