Creating Plant-Friendly, Biophilic Interiors Without Taking up Extra Floor Space
Over the last few years, biophilia has risen to the top of buzzwords heard in the design world, but it goes far beyond just being a trend. Biophilic Design is the practice of connecting people and nature within our indoor environments, instead of only enjoying nature outside. Bringing it into our home or office is said to improve mental + physical health, increase productivity, and boost happiness. There are easy ways to achieve that by incorporating natural materials, plants, earthy colors, sunlight, water elements, and organic shapes and forms. Whether you add one to your space or several, any of these changes can have a positive impact on you and your overall health and happiness, and that's something we can all benefit from during these uncertain times.
Creating Plant-Friendly, Biophilic Interiors Without Taking up Extra Floor Space
1/26 Photos
2/26 Photos
3/26 Photos
4/26 Photos
5/26 Photos
6/26 Photos
7/26 Photos
8/26 Photos
9/26 Photos
10/26 Photos
11/26 Photos
12/26 Photos
13/26 Photos
14/26 Photos
15/26 Photos
16/26 Photos
17/26 Photos
18/26 Photos
19/26 Photos
20/26 Photos
21/26 Photos
22/26 Photos
23/26 Photos
24/26 Photos
25/26 Photos
26/26 Photos
By now we can all agree that biophilic spaces are incredibly beneficial for its inhabitants. Since most people spend a majority of their time indoors, adding plants can help increase productivity, reduce stress, improve our well-being, and, at the very least, connect us back to nature. USM Haller, known for their modular furniture system, has made it even easier to create plant-friendly spaces without taking up extra floor space. With its "World of Plants" line, you can create green landscapes indoors in an instant.
Designed to adapt to USM Haller's existing furniture, this product line includes panels that have pot cut-outs, specially designed pots, and a watering set. The panels are available in 5 different sizes and 14 USM colors while the pots come in one size and two colors, Terracotta and Basalt.
By modifying existing USM Haller furniture, you can easily incorporate greenery without the need of adding extra plant stands, structures for hanging, or wall hooks. Offices, restaurants, and public buildings can benefit from lush privacy screens or dividing walls. Homeowners can create their own herb trolley or brighten their shelving with fresh plants.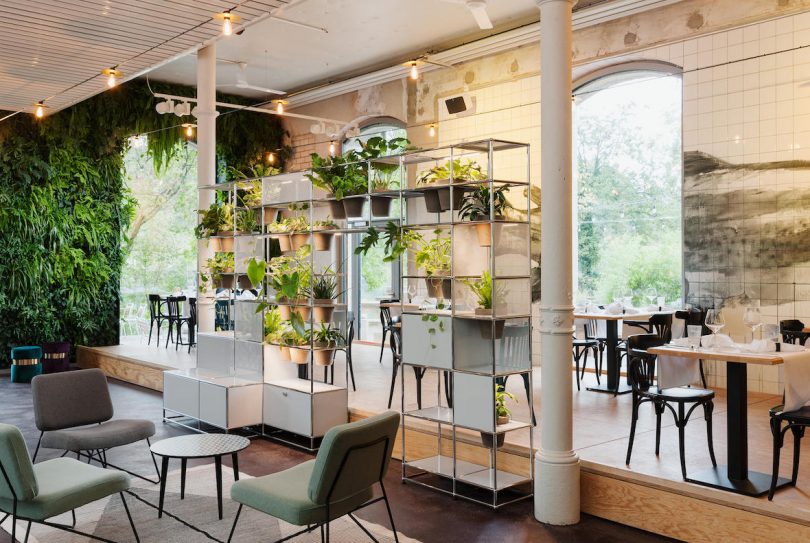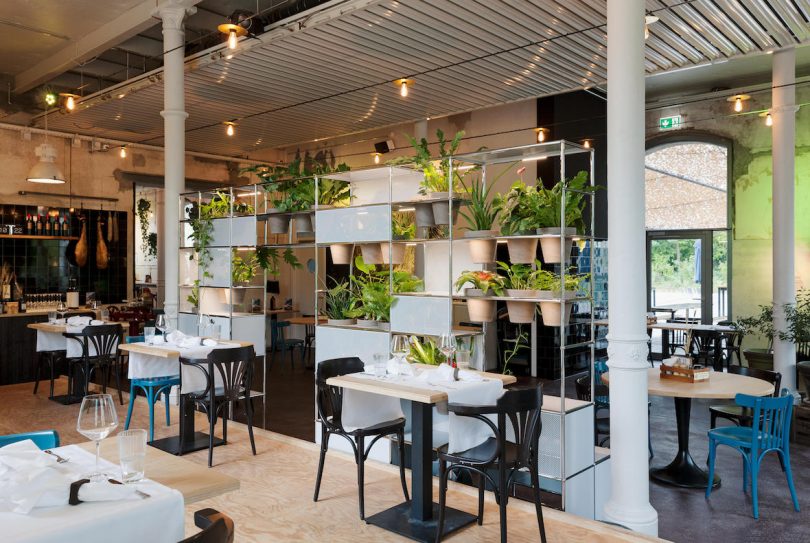 USM Haller's advanced lighting system can also be incorporated to help plants thrive, creating a complete solution for adding biophilia into any space.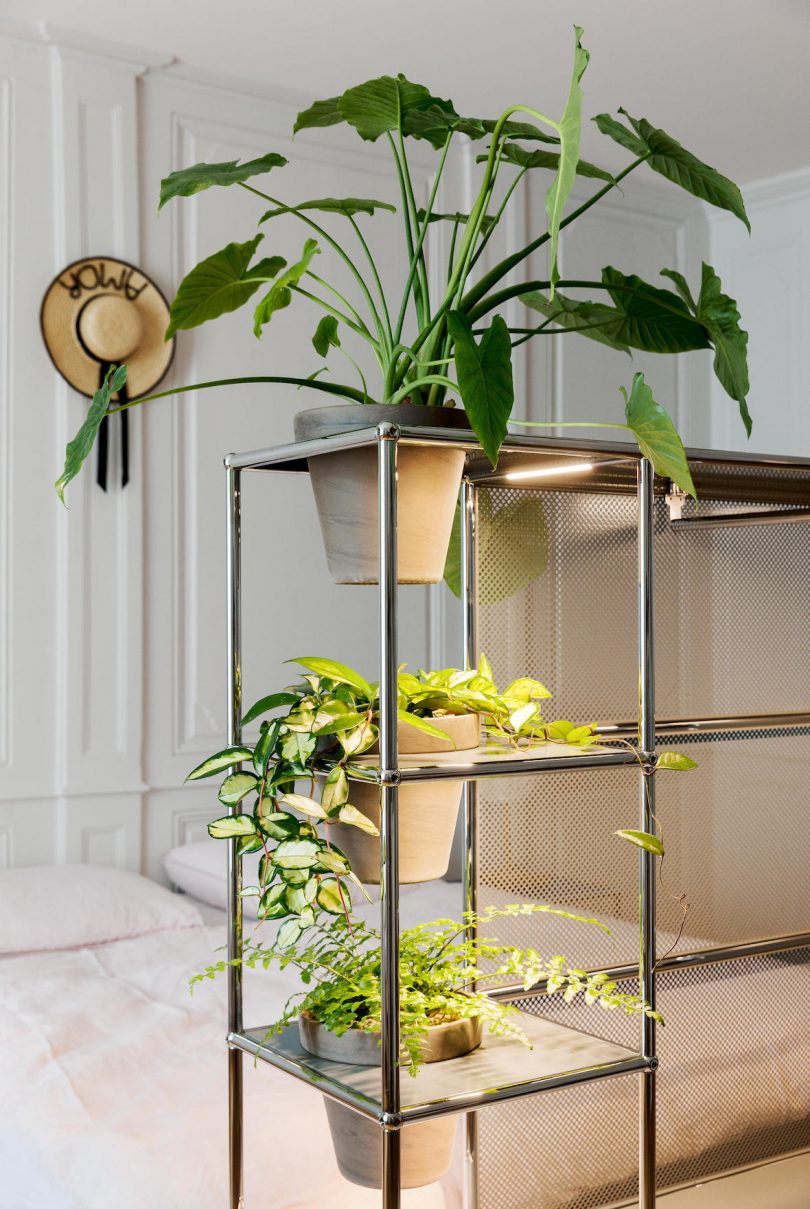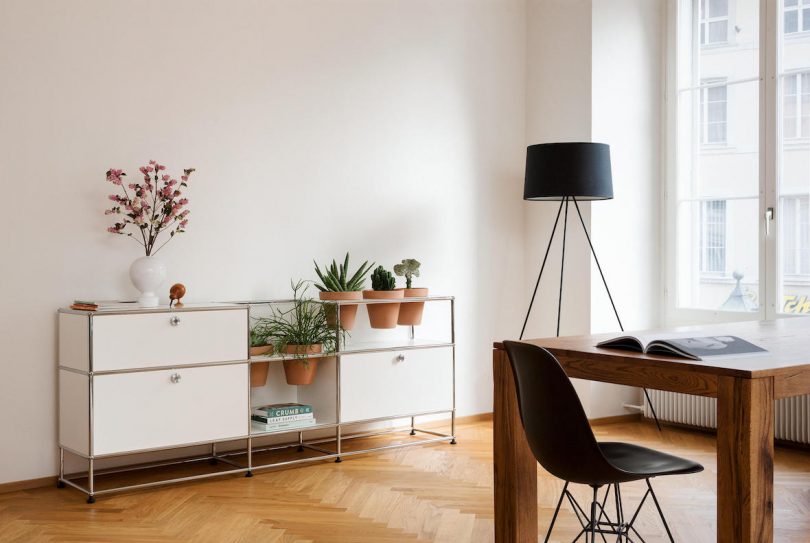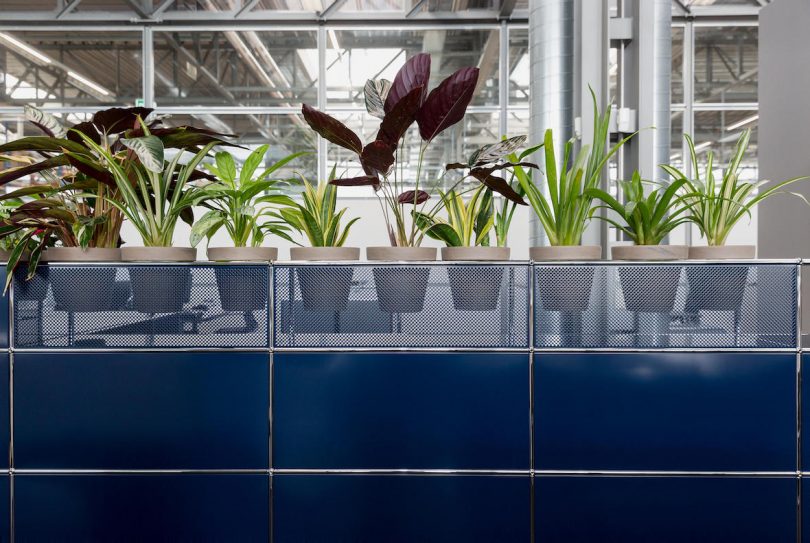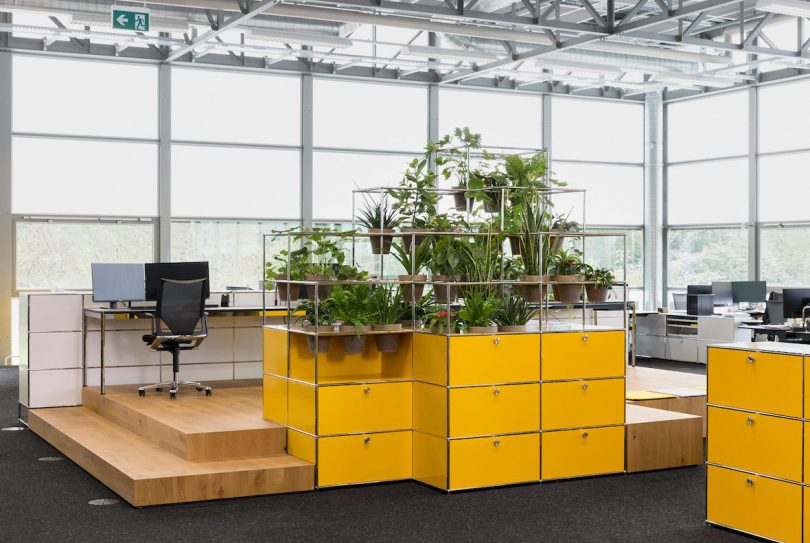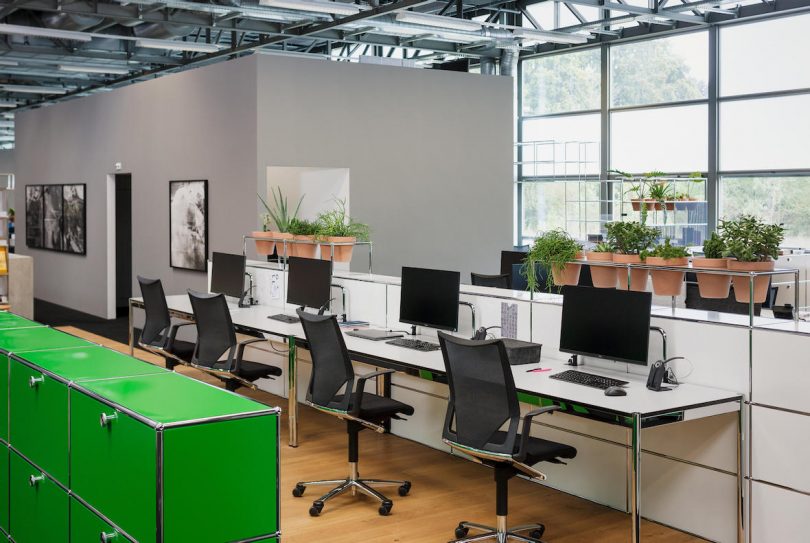 For more information on USM Haller, visit usm.com.