Reinier de Jong has released a new and improved REK bookcase, one of my favorite bookshelves we ever featured on Design Milk.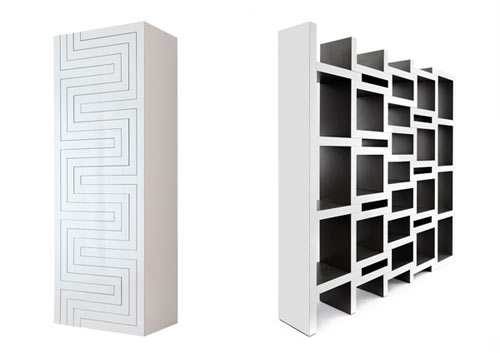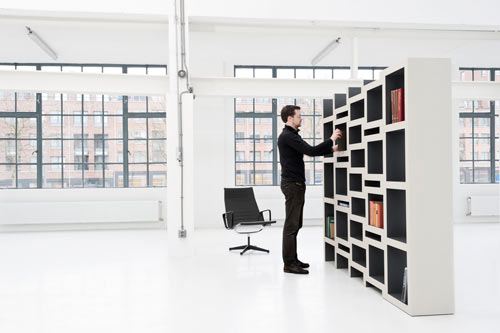 If you recall, we blogged about this creative storage solution back in 2008. Four years later, his new version has been refinished and is much more lightweight, making it easier to move and slide.
The original was designed for a private client in 2008 in order to grow as one's growing book collection grows. Therefore, you can expand the shelf as you need more room.
The new finish is recycled HPL by Abet Laminati, a solid grey material that gives it a slightly warm and interesting look, especially on the edges where it looks as if it is seamlessly folded around the shelves. REK is also available in a dark grey version of this material.
In addition to also making the piece lighter, they've improved the guidance and added a stop, making sure the parts do not slide out too far.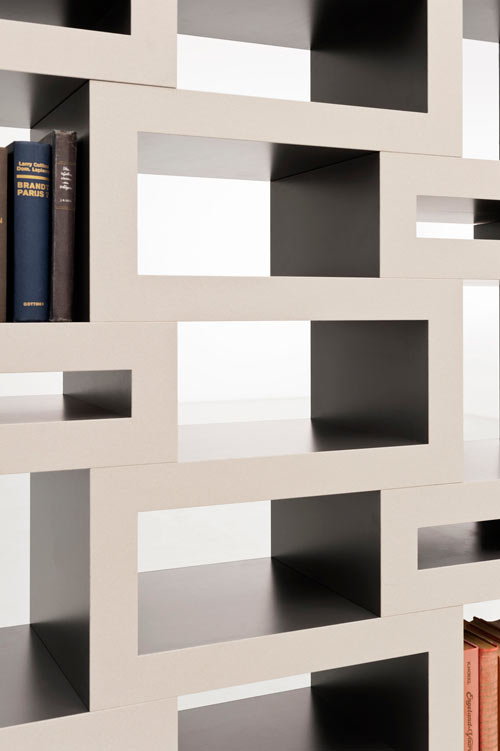 REK can be ordered directly from Reinier de Jong.
Photos by Peter van Dijk.