The Crypto line of furniture from Alexander & Pearl offers you minimal and compact designs but with hidden compartments for extra storage. Each piece is made up of satin white surfaces with light oak veneer edging for a modern look.
Crypto White Coffee Table with Lid
This coffee table's surface is height-adjustable and lifts up to reveal storage underneath for your magazines and laptops. A separate hinged door opens up for smaller items.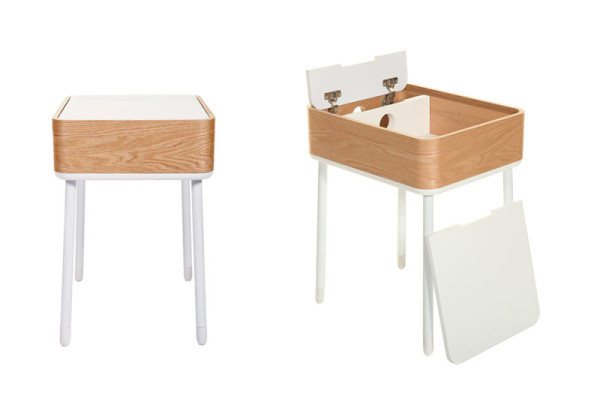 Crypto White Side Table with Lid
The tabletop lifts off with storage and a separate cable management area to hold your power supplies.
Crypto White Console Desk
The desk hides a pull-out work surface that allows for storage of laptops, tablets, and paperwork with extra storage for power supplies and chargers.
Crypto White Sideboard
This sideboard might be compact but it offers up plenty of storage space behind the two doors with concealed hinges.