These pendants may look like faceted gemstones, but they're actually cut glass pendant lamps. The Crystal Rock lights, designed by Arik Levy for Lasvit, are a collection of roughly sculpted, but precisely cut fixtures that almost look like a non-moving shooting star. The facets on the exterior and the curvy inner surfaces, mixed with the LED light source, create reflections and deflections of gleaming light.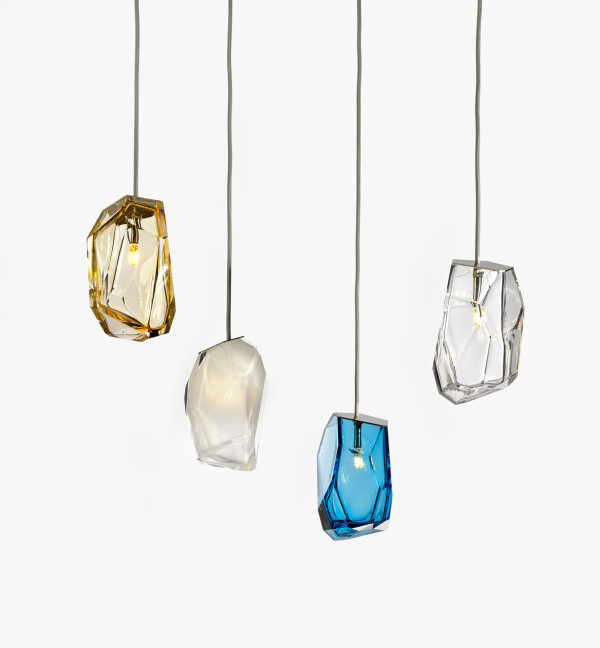 Description:
Not from the Stone Age but closer to Kryptonite, Crystal Rock appears in the cave of the future as an ambassador of the fusion between nature and man, light and reflection, transparency and mass.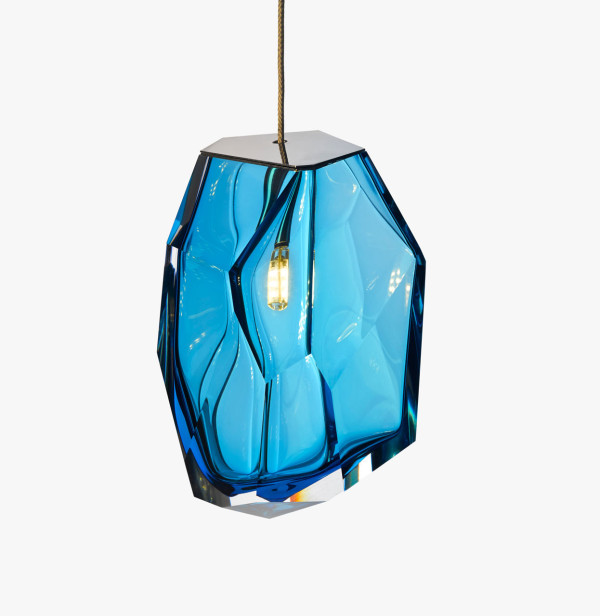 Crystal Rock debuted at Salone in Milan as part of Lasvit MOTIONS.