The Penrose triangle has been a fascination since it was created in 1934 by Swedish artist Oscar Reutersvärd for its impossibly perfect form. It's called the impossible triangle because it's something that can't exist in three-dimensional form, but Cuatro Cuatros took on the challenge and created a vase that gives the illusion that it does. The 90º vase is a minimalist object that depending on what angle you're viewing it from can look like the Penrose triangle that has actual volume.
There's a notched out section on the vertical part of the vase where the stem is threaded through that gives the illusion of the impossible triangle when viewed at a particular angle.
The vase is handmade in Spain from DuPont™ Corian® Solid Surface material and during the fabrication process, the joints can be hidden to give it its seamless look. It's available for purchase here.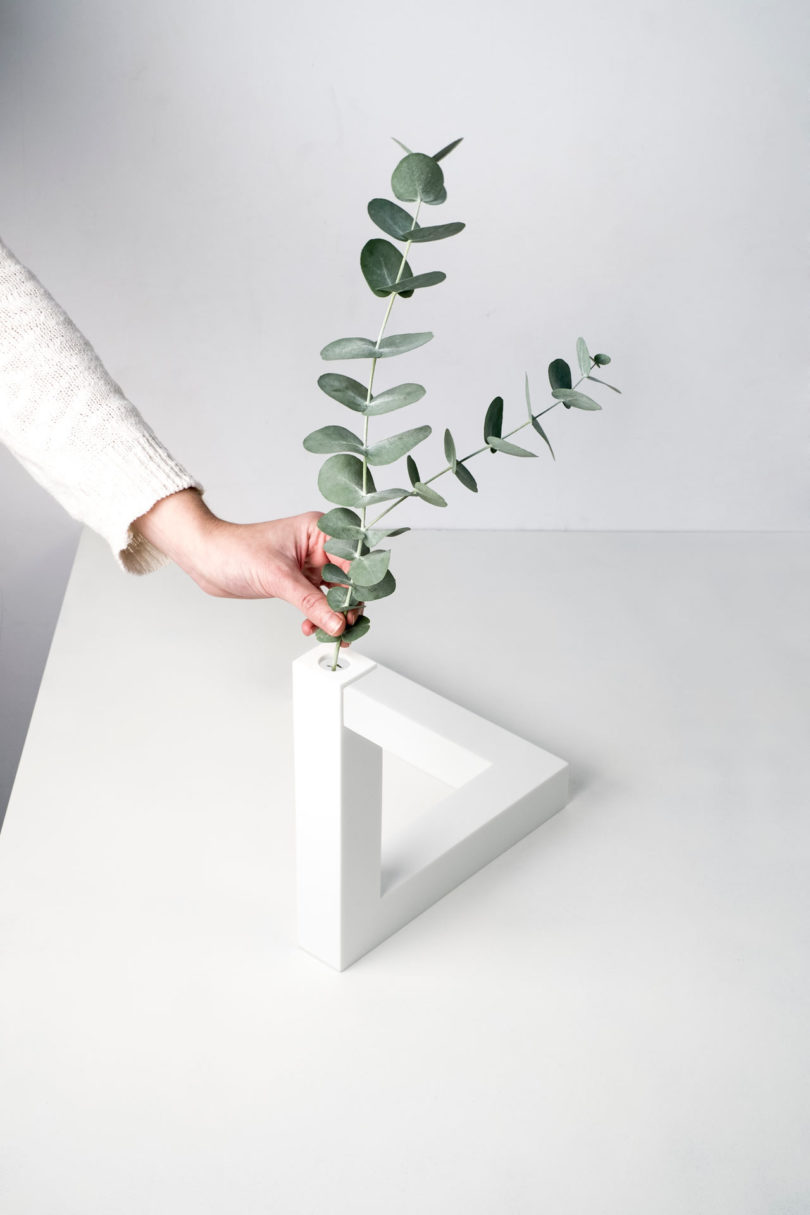 Design From Around The Web