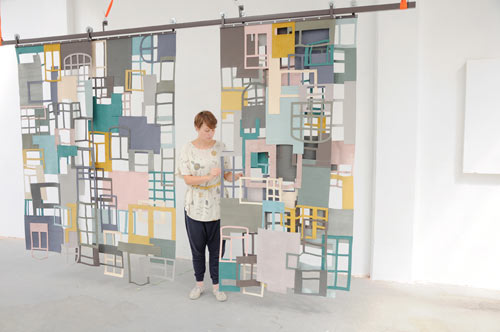 The bkkc (Centre of knowledge Art and Culture Brabant) in Tilburg commissioned Lotte van Wulfften Palthe to design a curtain between their boardroom and office space to create more privacy.
She created a design that brought together elements color, mutual proportions, parts and the play with scale. Creating four graphic compositions in leather and felt, there are a total of 27 different parts in 11 colors, resembling tiny windows. Each panel has its own rhythm and pattern. More privacy can be created by layering the curtains in front of one another.
Photos by Maartje van Wulfften Palthe.

Design From Around The Web