Cvetnoetno Furniture is a collection of pieces designed by Slovene architect Spela Leskovic and fashion designer Almira Sadar in cooperation with furniture company Cerne Mizarstvo.
Cvetnoetno furniture connects contemporary design with Slovene cultural heritage and traditional knowledge of working with wood and textiles. Also a rich tradition is Slovene flowers, which is the main motif of the crochet. The simple design of the furniture paired with the join-ability and more forward-thinking accents reinforces the integration of contemporary, craft and tradition. I like how the crochet is not part of the furniture, but instead acts as a kind of "jewelry."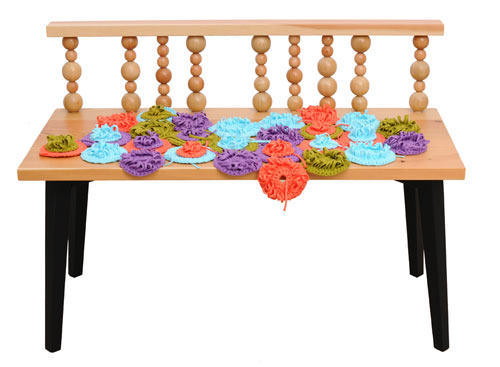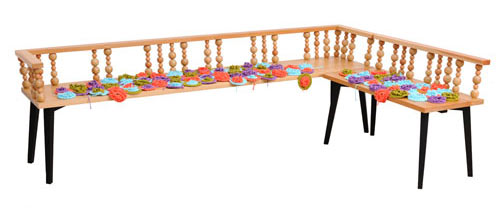 Photos by Ana Hribar.