DAB Motors CONCEPT-E Silently Redefines the Commuter Bike With Supermoto Styling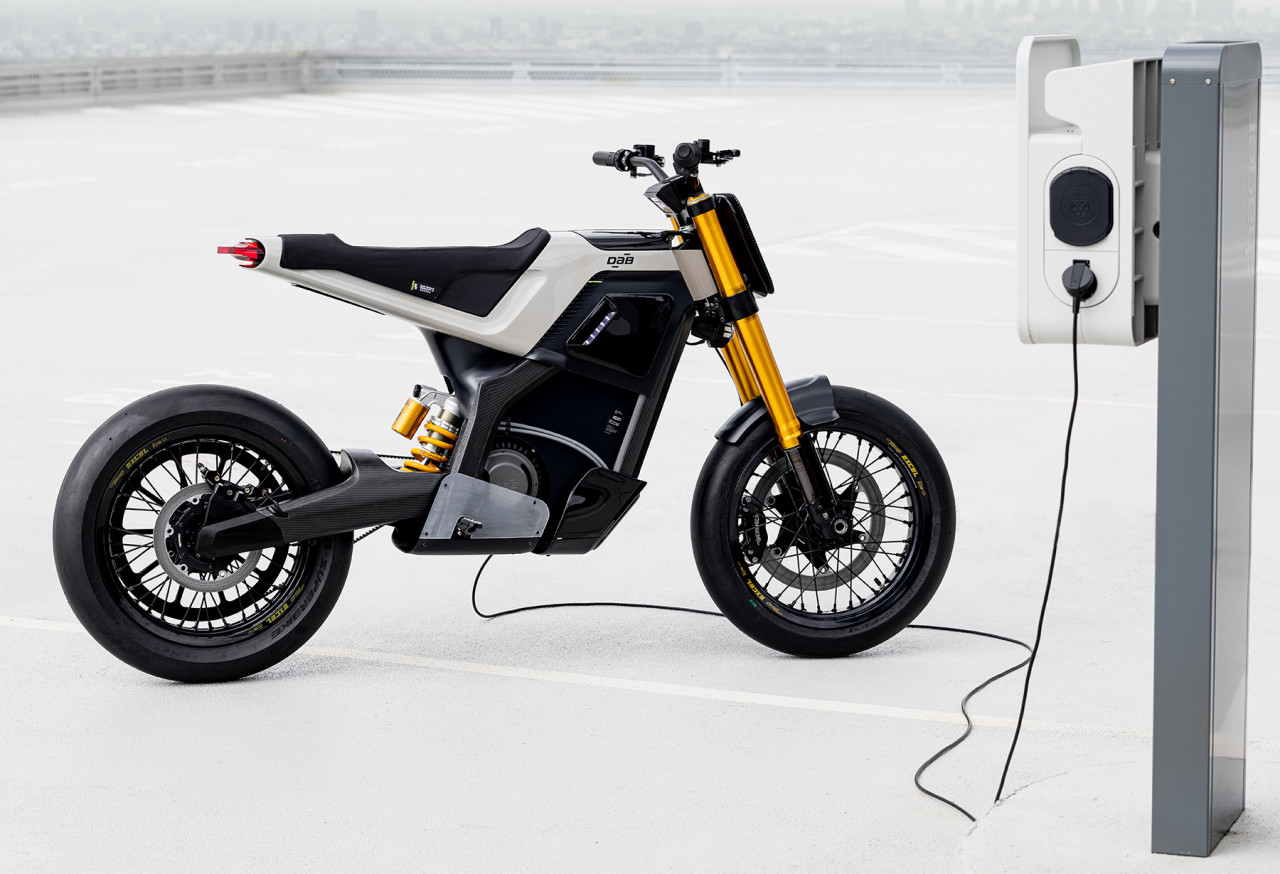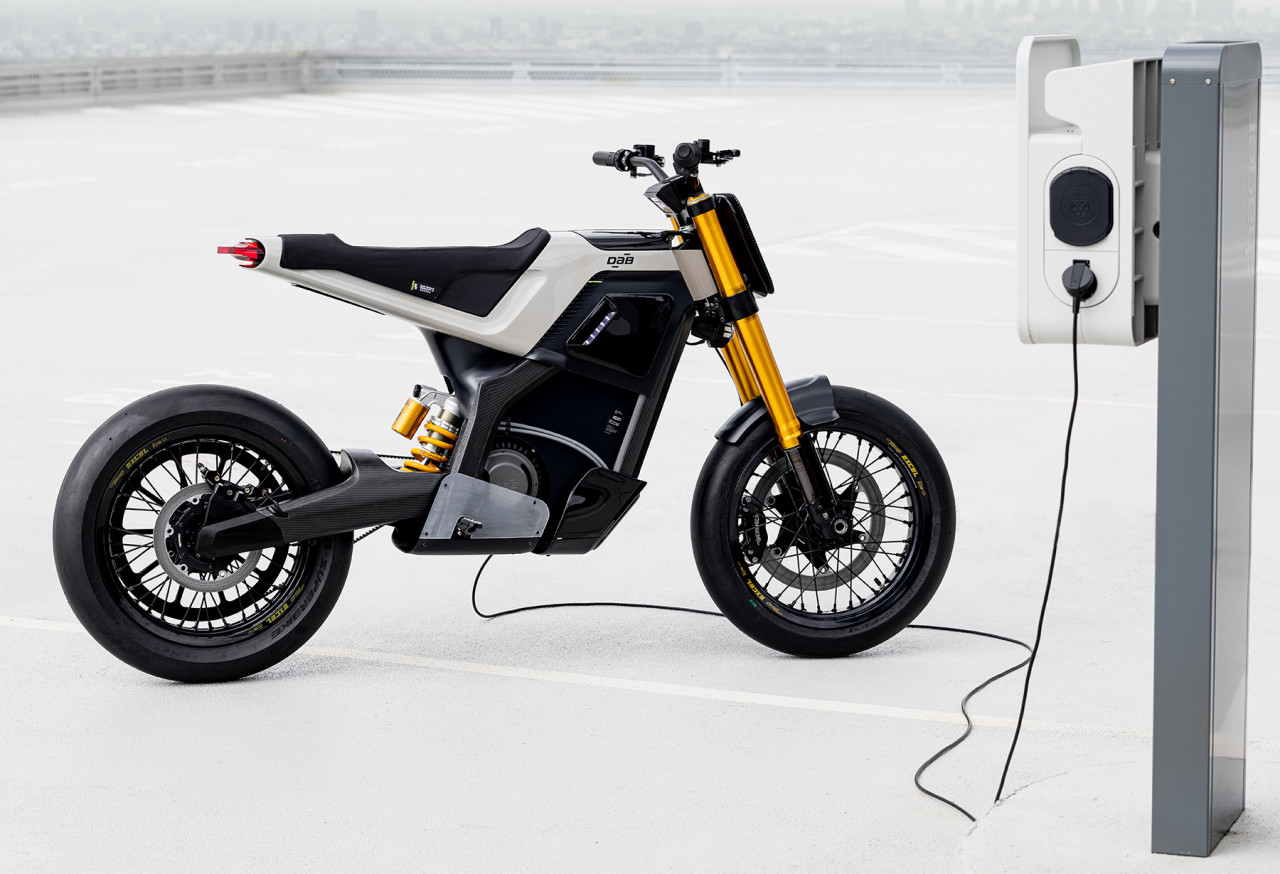 DAB Motors CONCEPT-E Silently Redefines the Commuter Bike With Supermoto Styling
1/7 Photos
2/7 Photos
3/7 Photos
4/7 Photos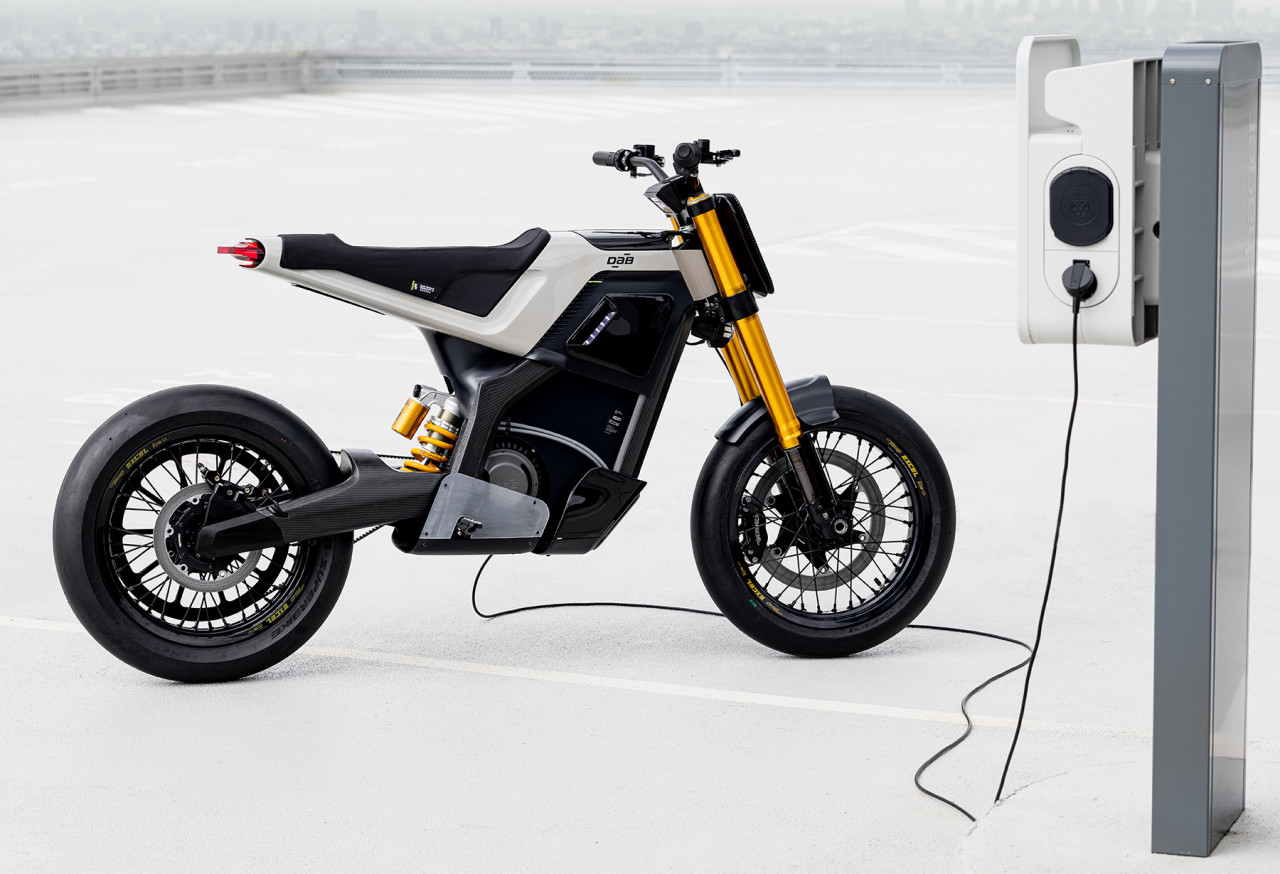 5/7 Photos
6/7 Photos
7/7 Photos
The revolution unfolding across the automotive industry is well established and covered, with nearly every month offering new models lining up across the electrified horizon. But there's also a design renaissance of sorts happening within the category of motorcycles as two-wheelers also transition away from the traditional gas-powered engine. Case in point: the DAB Motor CONCEPT-E arrives as company's first electric motorcycle with a sleek and minimalist silhouette that silently redefines the commuter bike with supermoto styling.
Designed in partnership with industrial design agency Outercraft, whose previous experience crafting the Coleen electric bicycle undoubtedly aided in the design of the more significant CONCEPT-E design, is based upon the dynamic of horizontal and oblique lines visible across this lightweight urban commuter's form. Paired with DAB Motors's characteristic "flying back" silhouette, the sum of these design details offer an appearance of speed alongside lightness, culminating at the rear of the motorcycle's sharply angled back, topped with a saddle made with Ripstop, an extremely durable textile typically used for yacht sails and technical clothing.
The French motorcycle company's team of designers and engineers paid particular attention to the assembly of the electric motorbike's swing arm and dashboard, integrating cables into a streamlined and minimalist body. In lieu of a gas tank, an LED speedometer sits directly in the triple trees of the bike – also called a triple clamp or yoke, and the part that connects the front wheel to the motorcycle's frame – displaying speed and battery power onto the bike's bodywork.
Creating an electric model allows freedom from the usual motorcycle design codes. Integration constraints which differ to those on a gas motorcycle, enables us to use sober and fluid lines placing the CONCEPT-E in a technological urban universe.
– Pierrick Pichaureaux, Head of Design at Outercraft
DAB Motors CONCEPT-E describes their first electric vehicle "as an object, not just a traditional motorcycle". With this design existing currently only as a concept explored as the keystone to the brand's future functional aesthetics, we'll be curious to see future kindred iterations of the design make it to market.