Portuguese designers Hugo Silva and Joana Santos make up DAM, a design studio with a desire to develop integrated designs that combine both tradition and modernity. Using traditional techniques, the duo crafts furniture with modern materials and forms, complete with a bit of humor thrown in.
Nel is a side table or a bedside table with an integrated lamp. It's not just any lamp though, its shade is a men's straw hat. Nel is the quieter of the two side tables and can work with adults or children.
Maria, similar to Nel, has her own human (and humorous) characteristics with a woman's straw hat. Maria speaks too much, hence the drawer handles and the open mouth.
Nandos is a slender wardrobe to hold your clothes but brings about a human relationship with the drawer handles at the bottom looking like faces.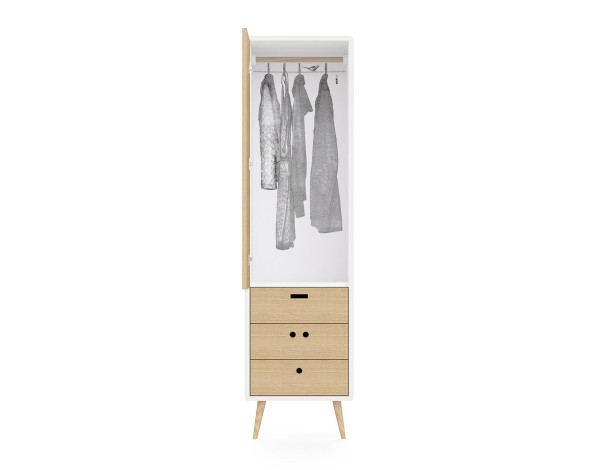 Zé is a playful floor lamp that doubles as a coat rack. Full of character, Zé will light your space while giving you a place to hold your accessories. A new way to look at a traditional valet stand.
Silva, or Mr. Silva to you, is a wall clock with a friendly appearance. Suspended from a straw strap that's hung on a wall peg, the clock's character changes when his mustache moves around as time passes.
DAM will be exhibiting their collection at 100% Design this month in London.