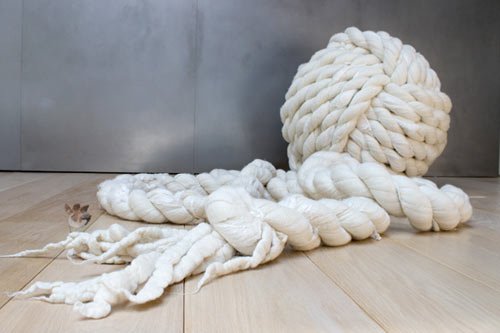 Textile designer and artist Dana Barnes sure knows how to tie a knot. Her latest work, UNSPUN: Tangled and Fused experiments with unspun natural fibers and innovative felting processes. Barnes explores different ways of forming objects using various techniques: knotting, netting, twisting and looping of fibers to create large scale textile art pieces for interior spaces. Inspired by nature, her work references thick crop fields, grazed hills and meadows, gnarled and knobby aged oak trees, and entwined and interlocked Spanish moss. Pictured above is RIGGERS KNOT Twisted Rope Object.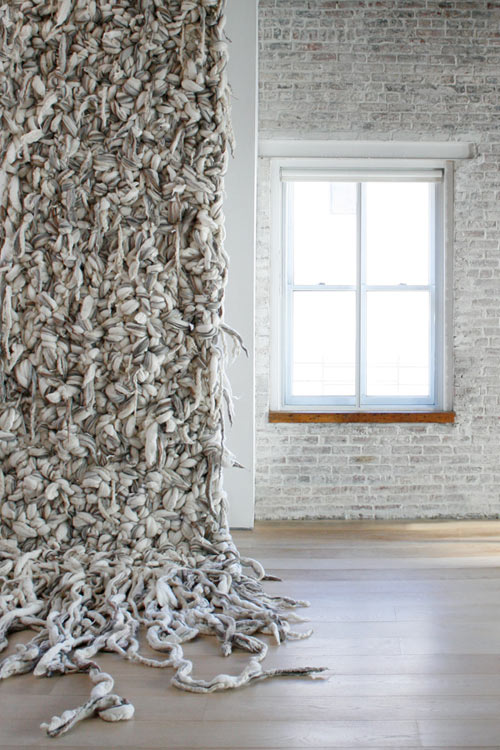 IN KNOTS Fiber Wall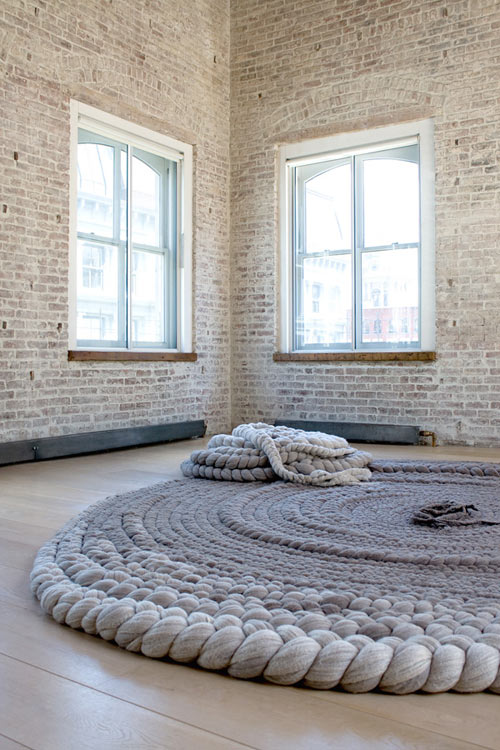 GRAZED Amorphous Braided Rug and KNOLL Braided Pouf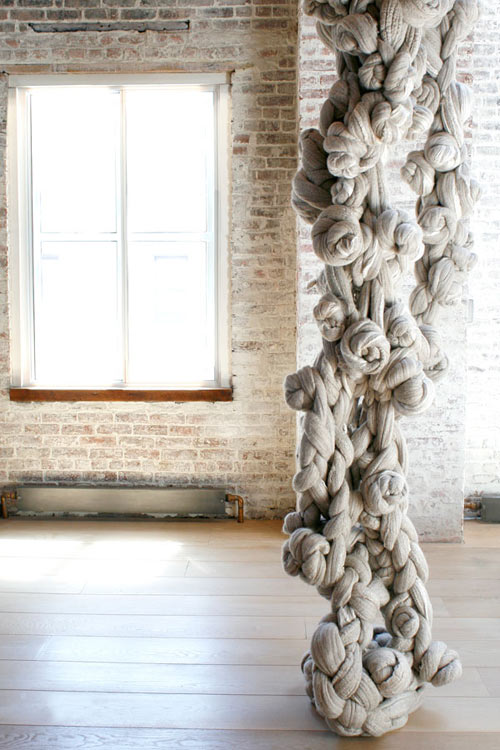 TANGLED Ceiling Installation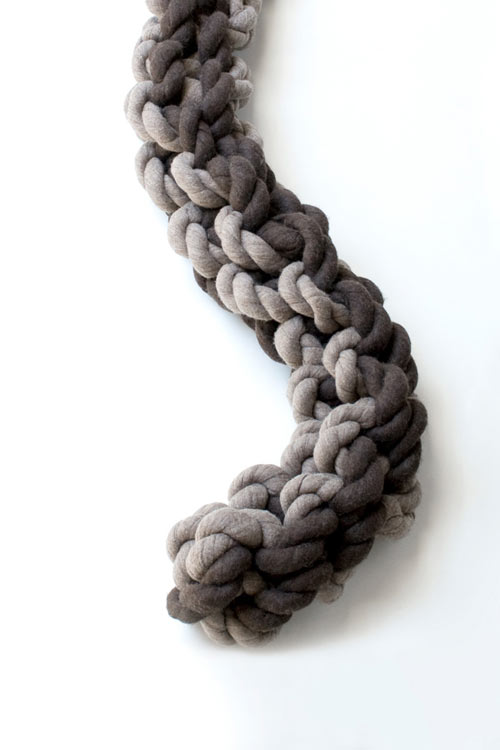 LANYARD Twisted Rope Bolster Object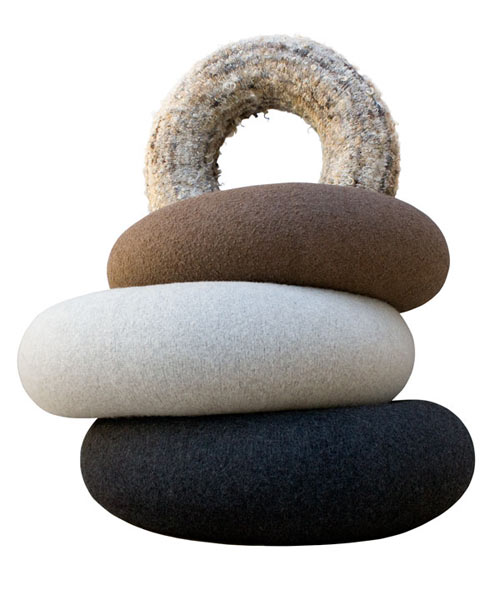 TUBE Sculptural Object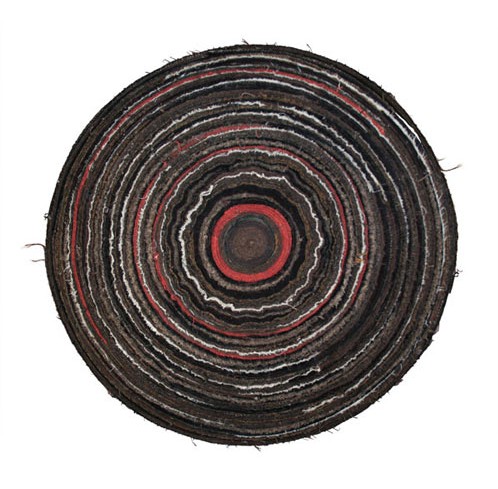 HAYBALE Sculptural Object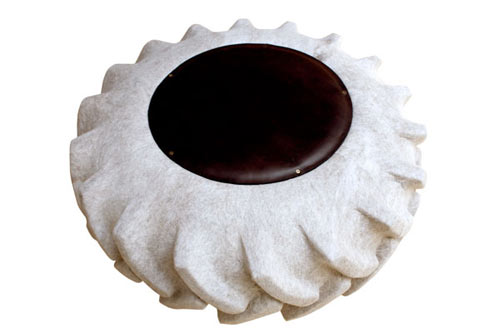 TIRE Sculptural Object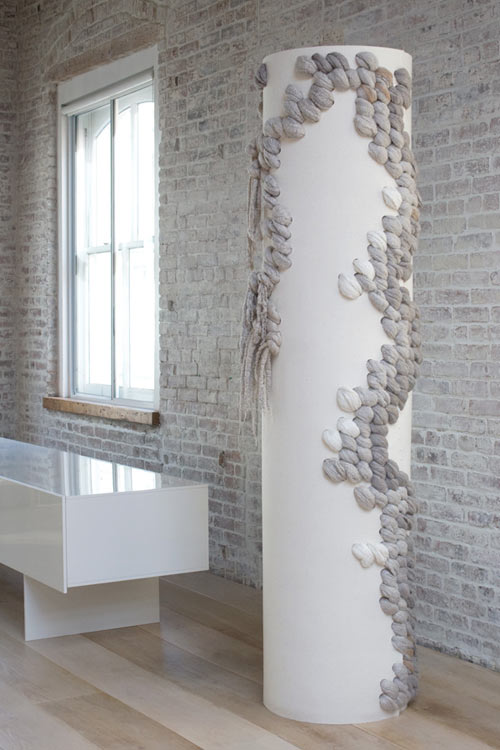 BEAUFORD Needlepoint Vessel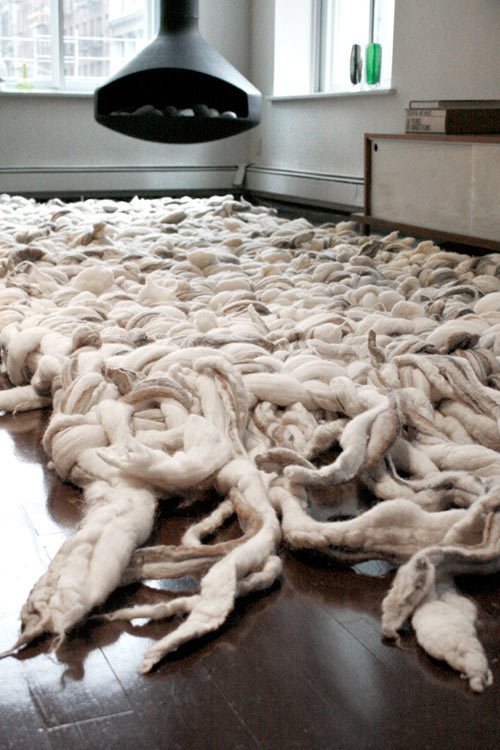 SHORN Knotted Floor Cozy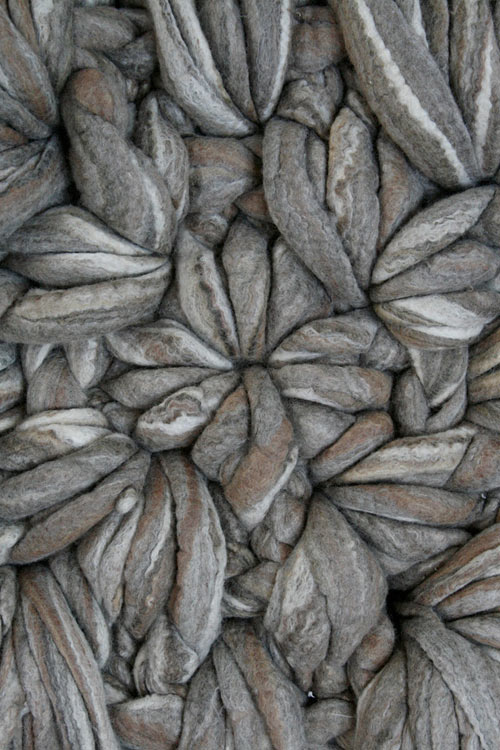 LOOPED Square Motif
Her work will be on display at Ralph Pucci in New York through the end of the year.