Ergonomically designed for the most comfortable seating, the Dandelion Stool by DesignK is inspired by a nature form of beauty. This innovative design contains a flower head of pure relief and is situated on stalks of molded plywood. The stool is packed with softness, and for freshness and hygiene its mushroomed bud has removable covers.
Invented for a practical purpose, the Dandelion Stool is sleek and beautifully created. Although powerfully simple by design, the Dandelion stool is bespoke and wonderfully modern as well as comfortable and relaxing.
The pieces are made of plywood and produced by a CNC machine. The cushion is a hand made knitted cover.
I think it would make my butt happy — what about you?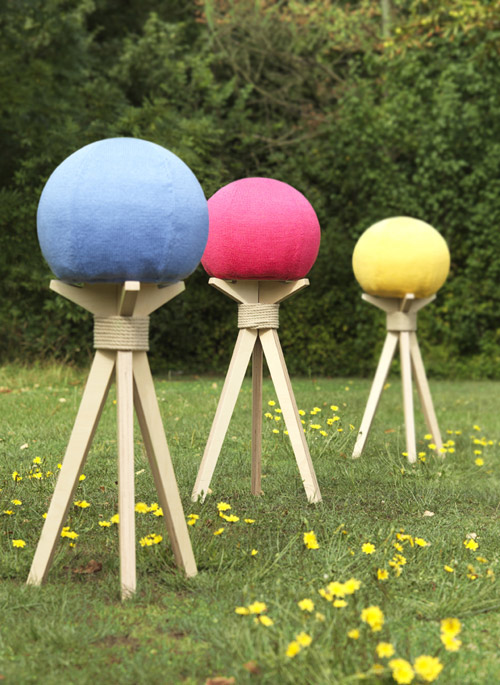 DesignK was founded December 2009 and located in West London and has since launched five interior products. Their products are inspired by nature and things that they see in every day life.
The Dandelion Stool by DesignK is part of a unique assortment of reinterpreted traditional making techniques by five independent designer/makers from Hidden Art launching at 100% Design. Turning the seating brief on its head, Hidden Art members have provided fun, new seating ideas to be premiered this September.