I'm so glad to have received an email from Daniel Schofield, who studied furniture and product design in the UK. His work is nice and bare — touches of color paired with white wood.
Our Kid is an experimental piece designed to stand the test of time – to create an emotional bond that lasts forever.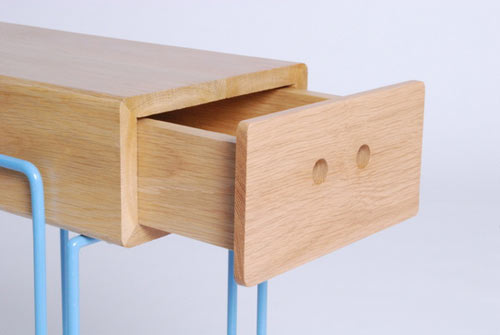 Scandi Standi is a modern telephone table inspired by Scandinavian design.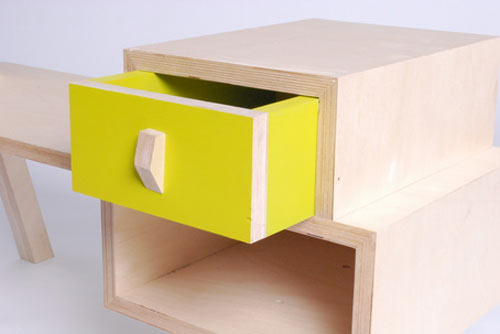 Shifty is a desk/hall table hybrid that has a secret compartment that pulls out. A great design for small spaces.