Hired to design a weekend summer house in northern Sjælland, Denmark, Powerhouse Company crafted a five-fingered floor plan to keep the cabin's footprint small while at the same time being sustainable. Village House appears to be a bunch of miniature cabins with its cluster of five wings that fan out like fingers spreading out on your hand. This provides a variety of views, outdoor spaces, and various lighting patterns for each of the "cabins".
The positioning of the spaces and window placement helps to provide optimum light to fill the home all throughout the day.
Typically summer houses are meant to be family spaces but as the children grow up, more space and independence is desired, hence the spread out design. The "cabins" fan out from a central family area, giving each family member the option for privacy.
The home is made up of a simple, black wooden structure with a pitched roof, almost like the dark shadows in the surrounding woods. The interior is the opposite being all white to help maximize the light.
The central family hub is star-shaped, joining the living room and kitchen while also providing pockets of more private space while still being in the family zone.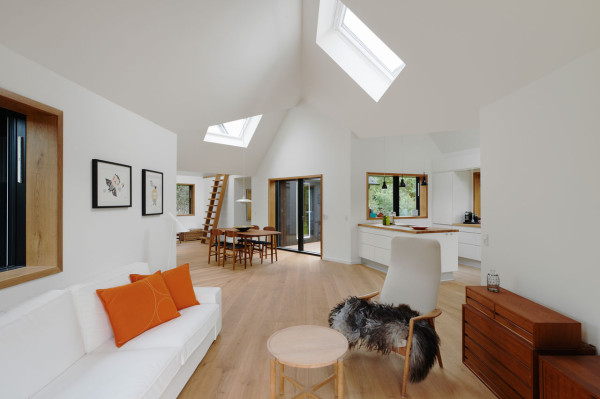 The house provides both rustic and modern elements, exactly what the family wanted, while being low maintenance.
Skylights are built into the pitched roof helping to flood the interior with tons of light. The interior is kept simple with white walls, light wooden floors, and minimal Danish furnishings.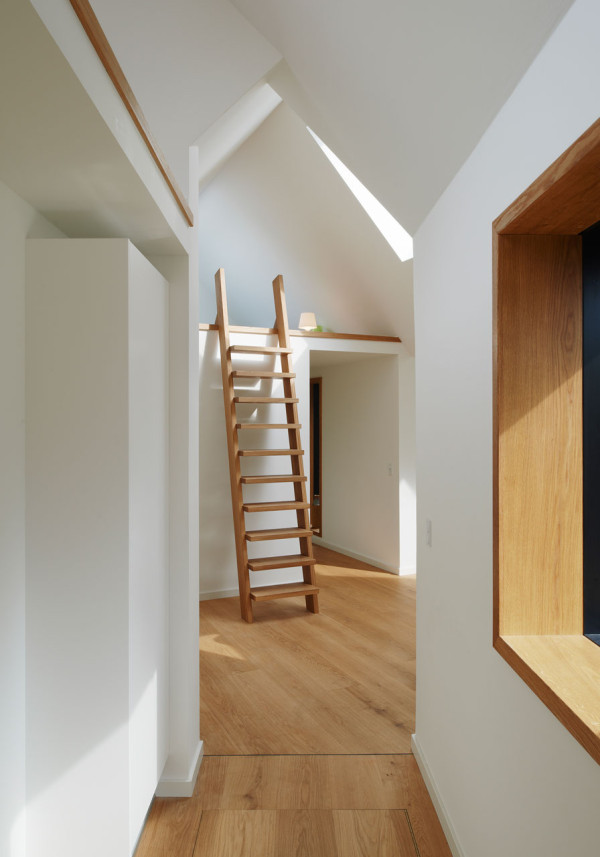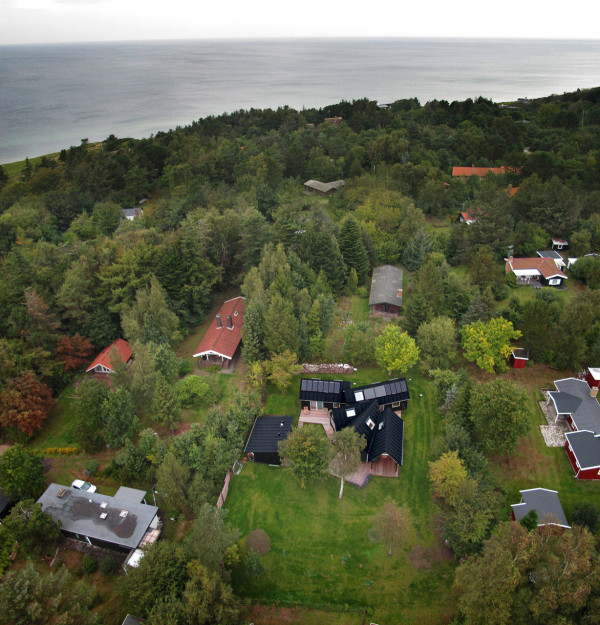 Photos by Åke E. Son Lindman.

Design From Around The Web