Owners of a dark home in Sydney, reached out to Carterwilliamson Architects, not to add square footage, but to find ways to bring more natural light into the interior. Coming up with an unusual approach, they presented a design of two tall sculpted roof forms that had a low southern profile for the south-facing terrace problem they had. The high roof forms are able to draw northern light in while the lower profile allows the neighbor's north facing windows to still get light. As the project developed, they referenced the roof forms as light cannons, an homage to those found on Le Corbusier's La Tourette, hence the projects name, Light Cannon House.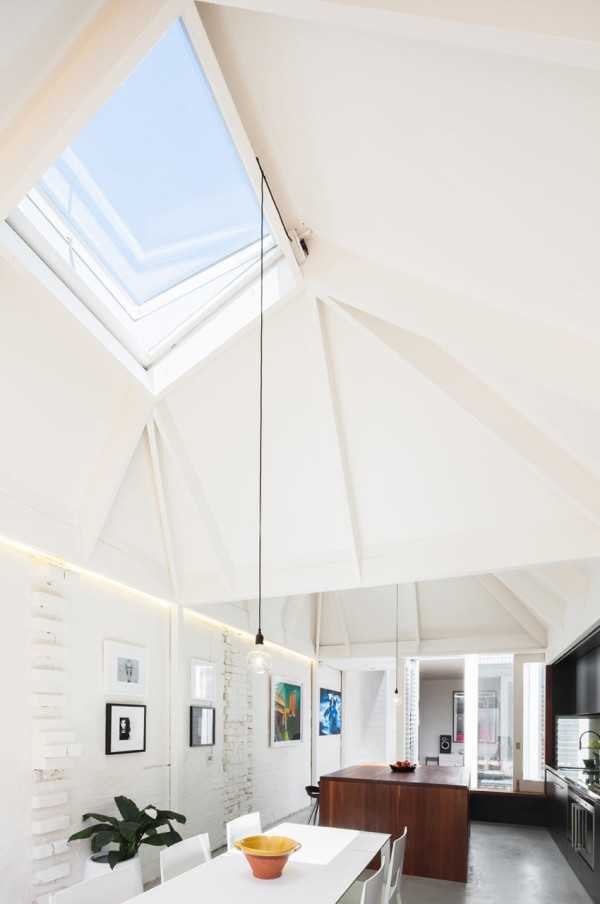 With the renovation, 22 square meters (~237 square feet) were added to the original footprint helping to create more functional spaces in the existing volume.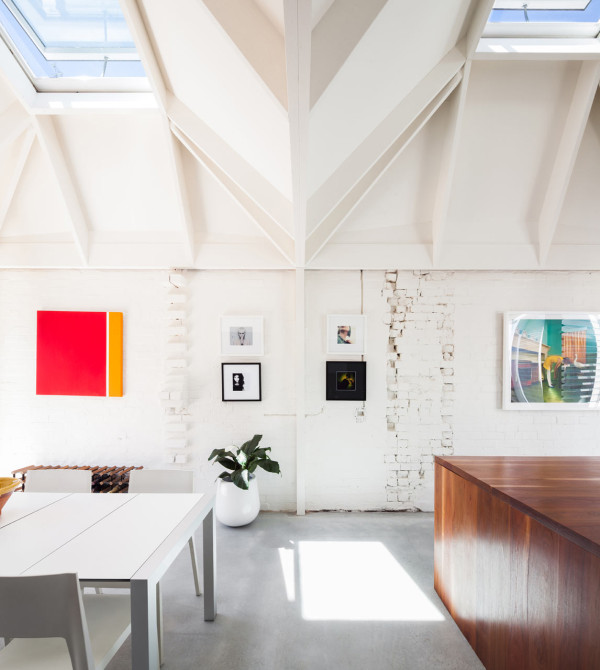 Their desire for more light inside the home was so their collection of contemporary art and photographs could actually be seen.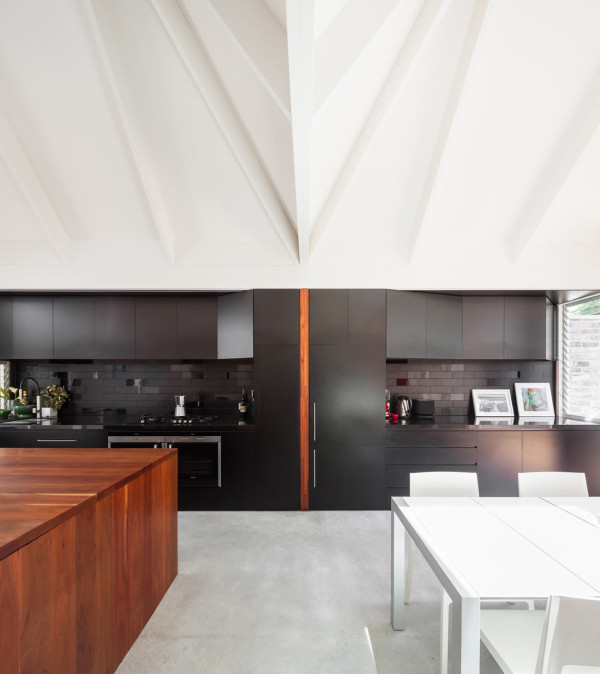 The clients are both doctors of chemistry and preferred a clinical palette of black and white.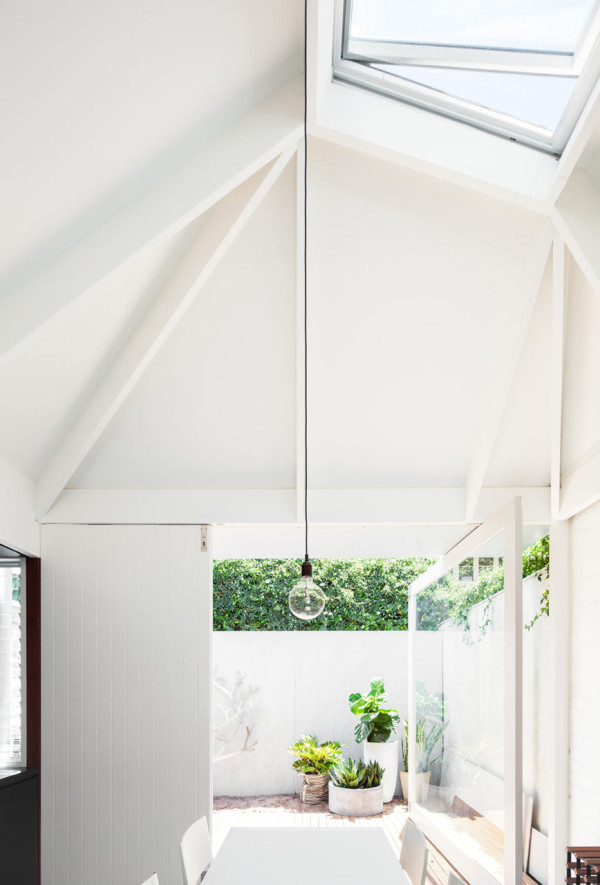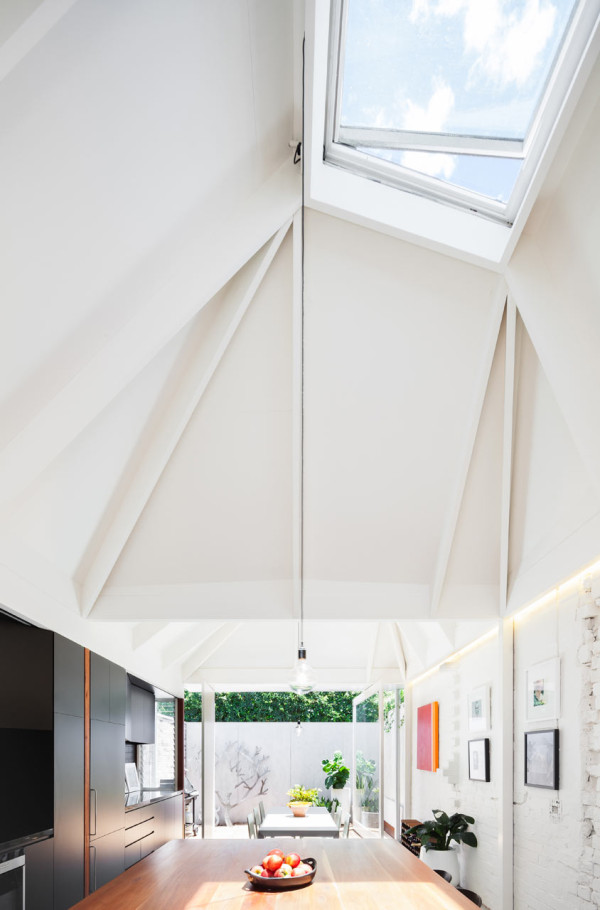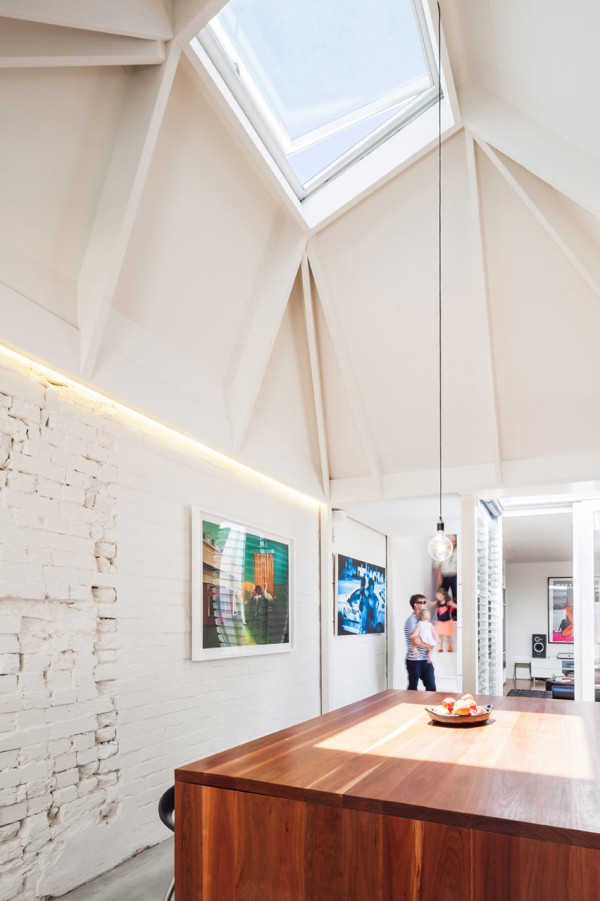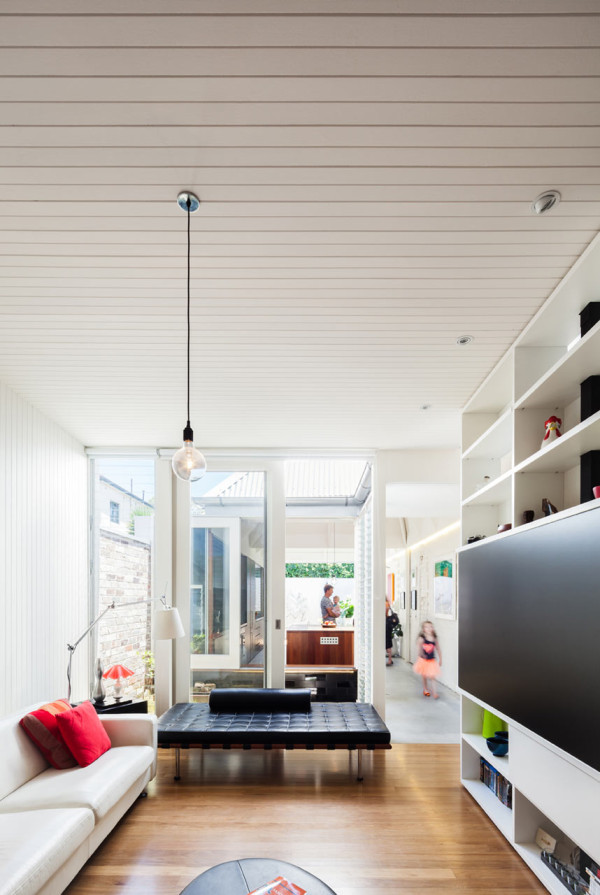 A courtyard was cut out where the two story and the single story forms of the home meet, bringing much needed daylight into the interior.