David Saunders, more commonly known as David David, began with a fine arts background and eventually moved into fashion in 2005. Well known for his geometric patterns and graphic prints, the London artist began his foray into fashion by hand-painting t-shirts for himself. People began to take notice and he eventually digitized his designs for production. In addition to his clothing, he features his designs on umbrellas, prints, notebooks, and scarves, just to name a few, and often collaborates with other designers and companies.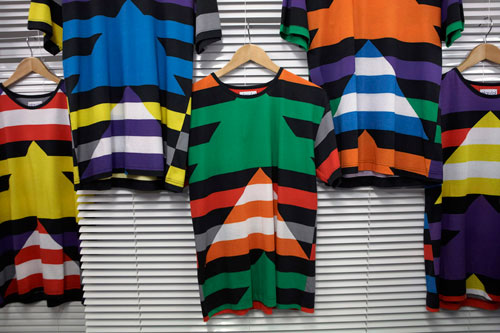 The David David Pop Up Shop at The Lollipop Shoppe is going on now through December 31st, 2011.
The Phillips de Pury & Company London Pop Up Shop featuring David David and other artists is going on now through January 31st, 2012.

Design From Around The Web