Studio Isabell Gatzen recently launched the DEBUT collection which explores contrasts that still manage to achieve a sense of harmony in form, function, and style. Inspired by M.C. Escher, the pieces in the collection reflect symmetry, order, and optical illusions by playing with light and weight.
The DON'T SCREW WITH ME shelf is made with white Parthenon marble that's supported by a black anodized aluminum base. The frame and shelves are precision engineered so they interlock, doing away with the need for screws.
The HOOK ME UP table is made from three solid, white Parthenon marble legs that fit together to form a burr joint. A smoked glass tabletop completes the look.
The SEE RIGHT THROUGH ME mirrors are made with the same white marble which holds a one-way mirror. The come in small, medium, and large and can be used in different combinations.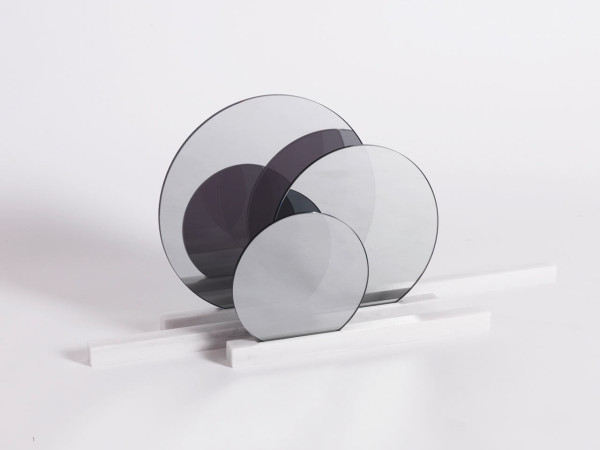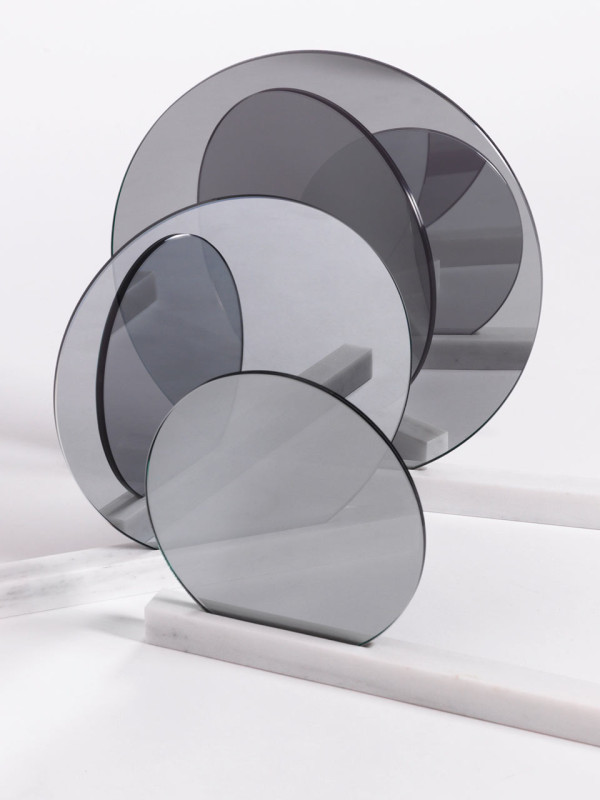 The LET IT SLIDE bowl contains two angled marble sections that are held together with an anodized aluminum ring.
The 721 CANDLESTICK is made of solid brass that's engineered to connect with another one letting you create a modular candle arrangement. Available for purchase here.
The WALK ALL OVER ME rug features a classic herringbone pattern in a gradient that was inspired by M.C. Escher's mathematical and geometrical designs.

Design From Around The Web