Raised and educated in New England, David Rasmussen was exposed to the region's rich culture of fine furniture making from a young age. Rasmussen trained with furniture masters Wayne Marcoux and Dan Mosheim, from whom he learned composition and fabrication techniques. Later, he studied Danish, Ming Dynasty, and contemporary American studio furniture. Today, Rasmussen works out of his studio in Carbondale, Colorado. He concentrates on furniture and architectural built-ins, particularly custom pieces which he offers through artisan site collective CustomMade. For this month's Deconstruction, Rasmussen walks us through the process of creating his updated take on the wooden plate he calls the WUD.
We start with wooden boards sized to get five plates per board. We then rough cut out the scoop in the center of each plate out of the blanks.
After the blanks have been rough cut, we put them into a solar kiln to make sure all of the moisture has been removed so they won't warp after we make the finished cuts.
The blanks are stacked in the kiln to facilitate air movement through the spaces between the blanks.
The blanks are then re-flattened, milled, sanded, and painted with acrylic paint.
The painted banks are reloaded onto our CNC router to get the finished cuts.
We use router bits to scoop out the center of each plate.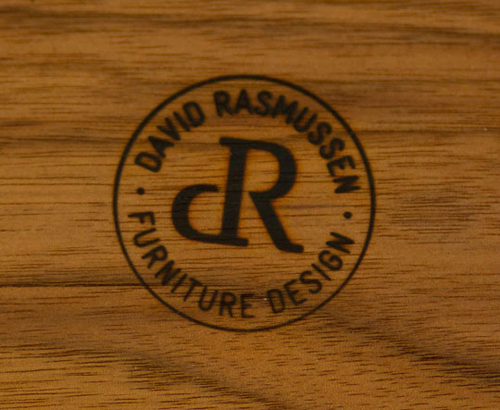 After the plates are shaped, each one is branded with our logo.
Here are the finished plates.