The prolific Z Line from young design brand Hellman-Chang has quickly become an instantly recognized and iconic piece. The Z Pedestal won the Best of Year Product Design Award from Interior Design magazine in 2006 and the Z Side Table was named one of the Top 100 Designs of the Decade by Home and Design magazine in 2009. The line has been expanded into eight different products and can be seen in presidential suites and public spaces at hotels like The Four Seasons, to movie and TV sets like Sex and the City 2 and Gossip Girl.
Each piece is made by hand in the Hellman-Chang Brooklyn, NY studio. Here's how it's done.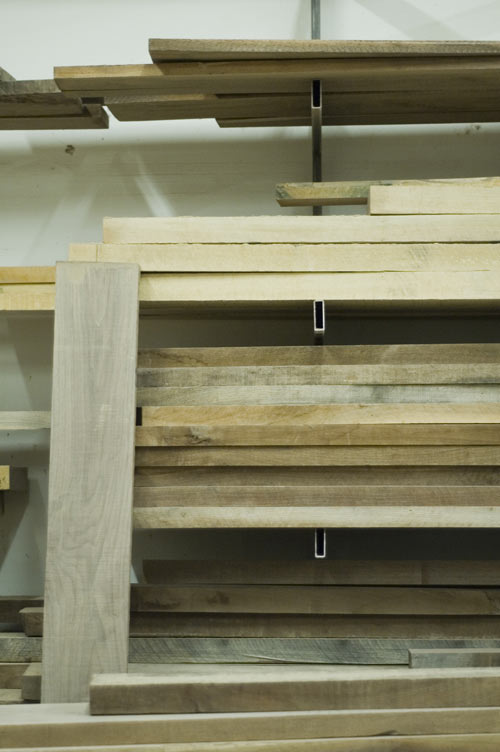 The solid wood is carefully selected from our inventory. Careful attention is given to grain pattern and identifying wood imperfections like knots and checks.
Rough milling begins: the wood is rough chopped and sent through the planer to get clean, even faces.
Rough milling: the opposite sides are smoothed, and 90 degree angles are achieved through the joiner.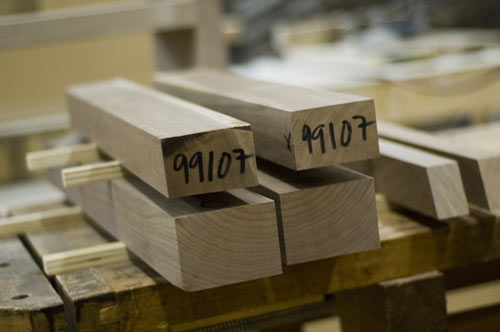 The wood is carefully stacked and allowed to air out for a number of days to climatize.
Solid plates for the Z Side Table top and bottom are glued together.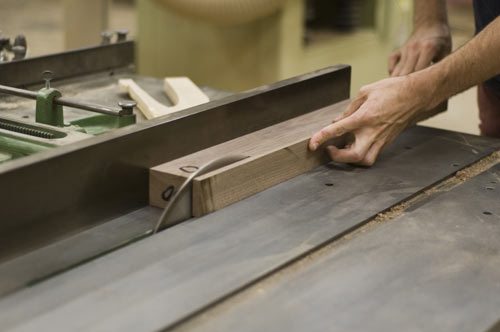 The legs are sent through the saw to cut to final size.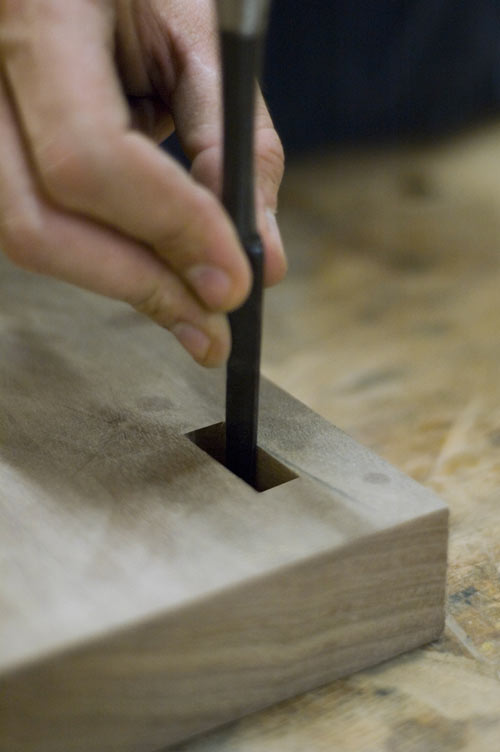 Traditional mortise and tenon joinery is done by hand, and ensures that every Hellman-Chang piece will last for generations.
The initial leg silhouette is cut by our antique, cast iron Tannewitz bandsaw.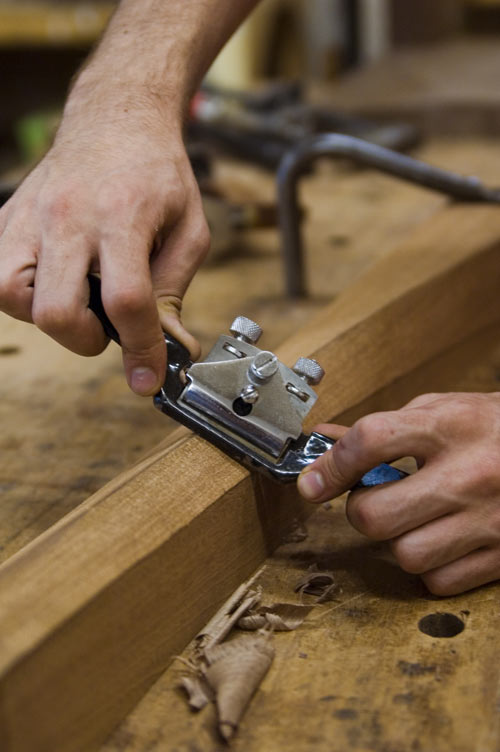 Special forms are used to get the correct angles and curves on the legs, and then it's hand-shaped using a number of traditional hand-tools. The final detailing is done by meticulous hand-sanding.
The legs and plates are glued up using special custom glue jigs.
The piece is final sanded before going to finishing.
A modern classic is complete. The Z Side Table comes out from finishing and is ready for an upscale private residence or hotel lobby.