Dell UltraSharp Webcam Is Sharply Designed with an Even Sharper 4K Picture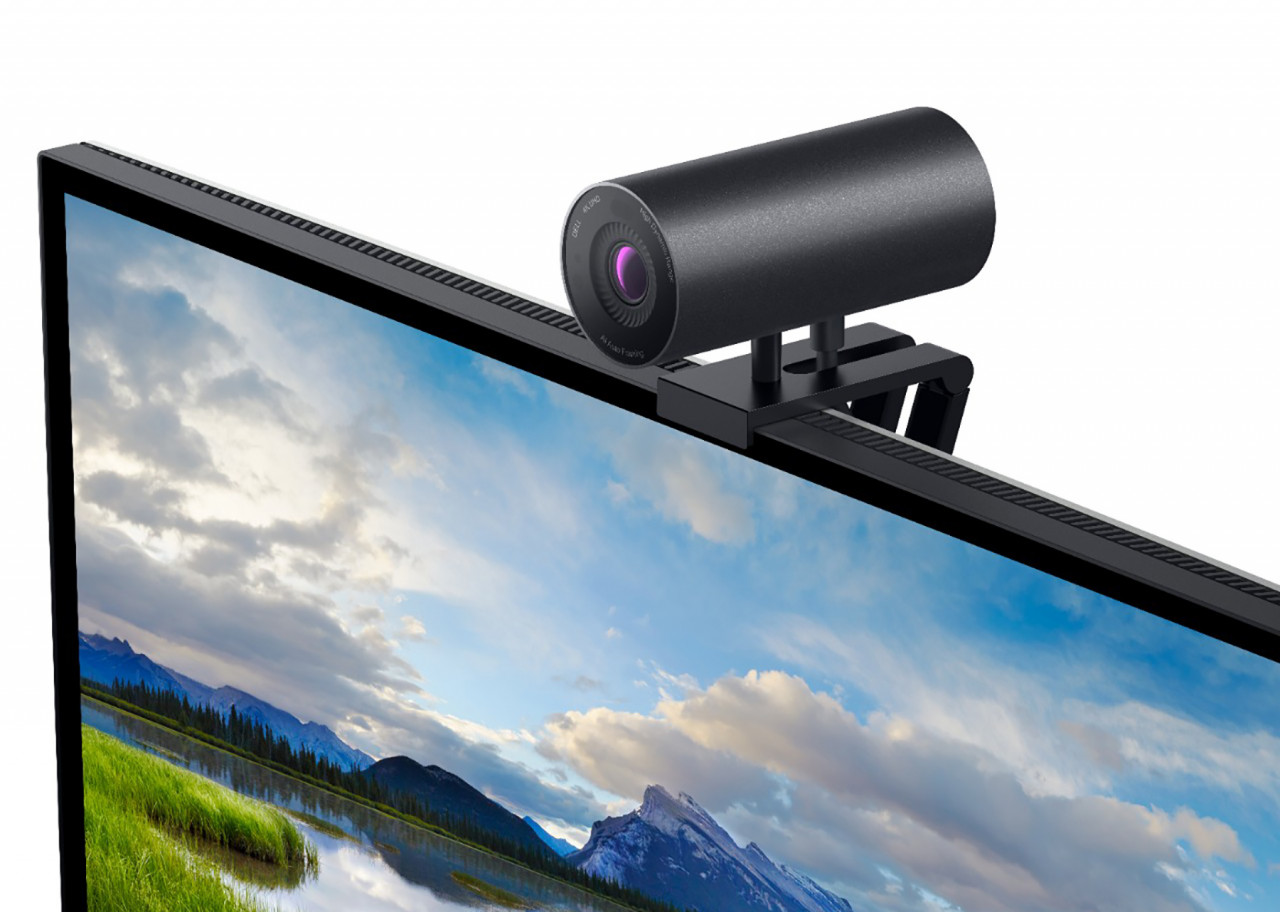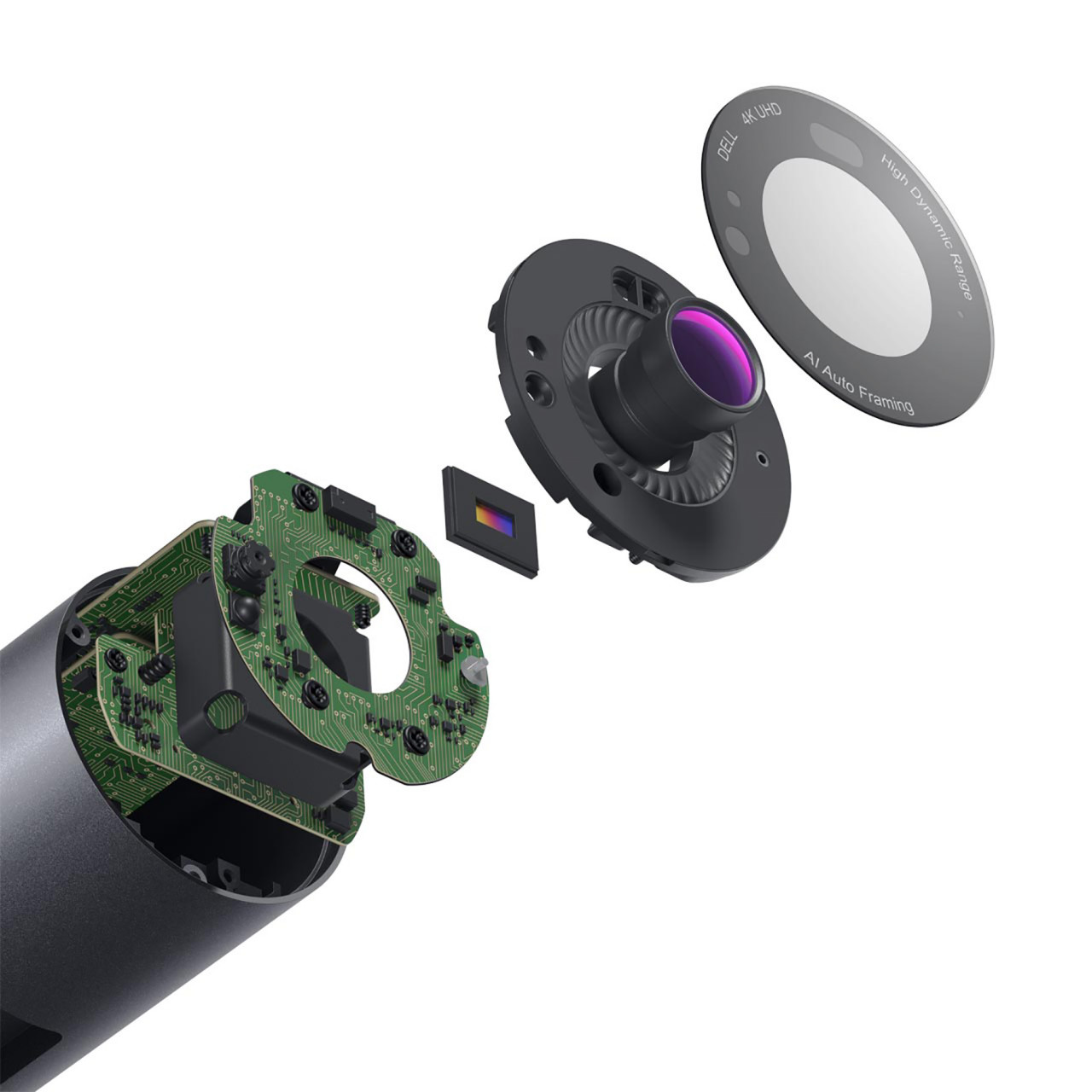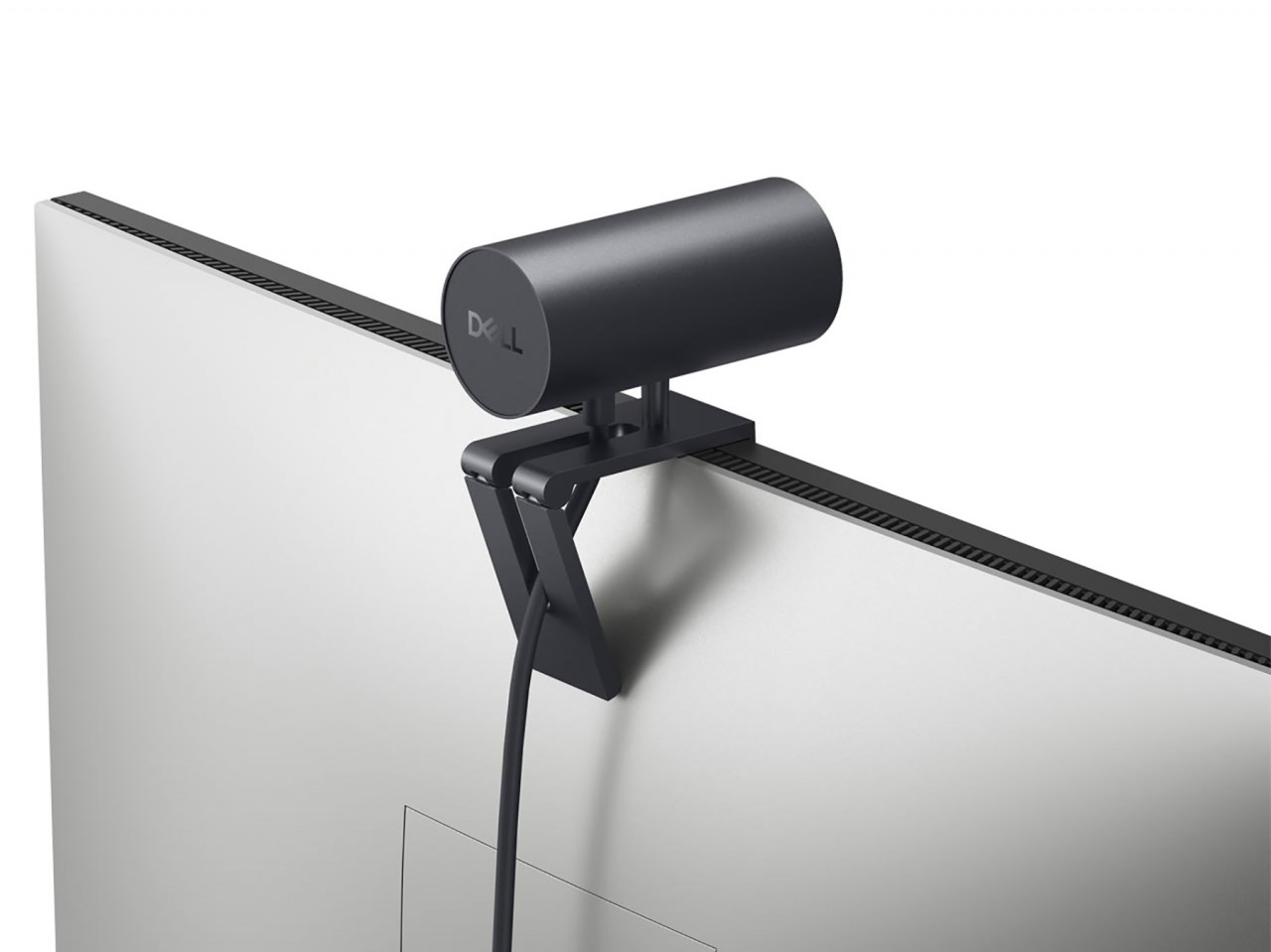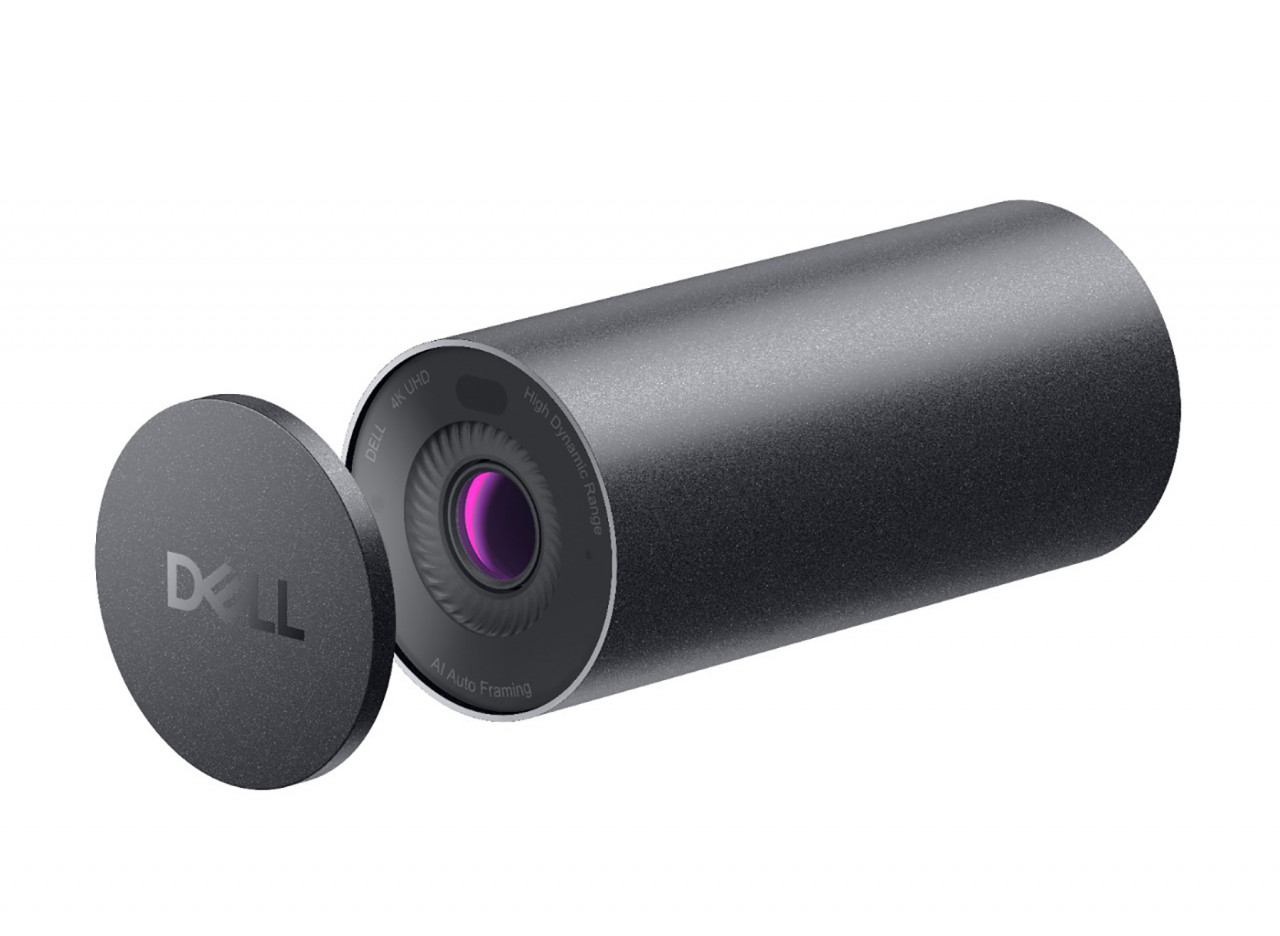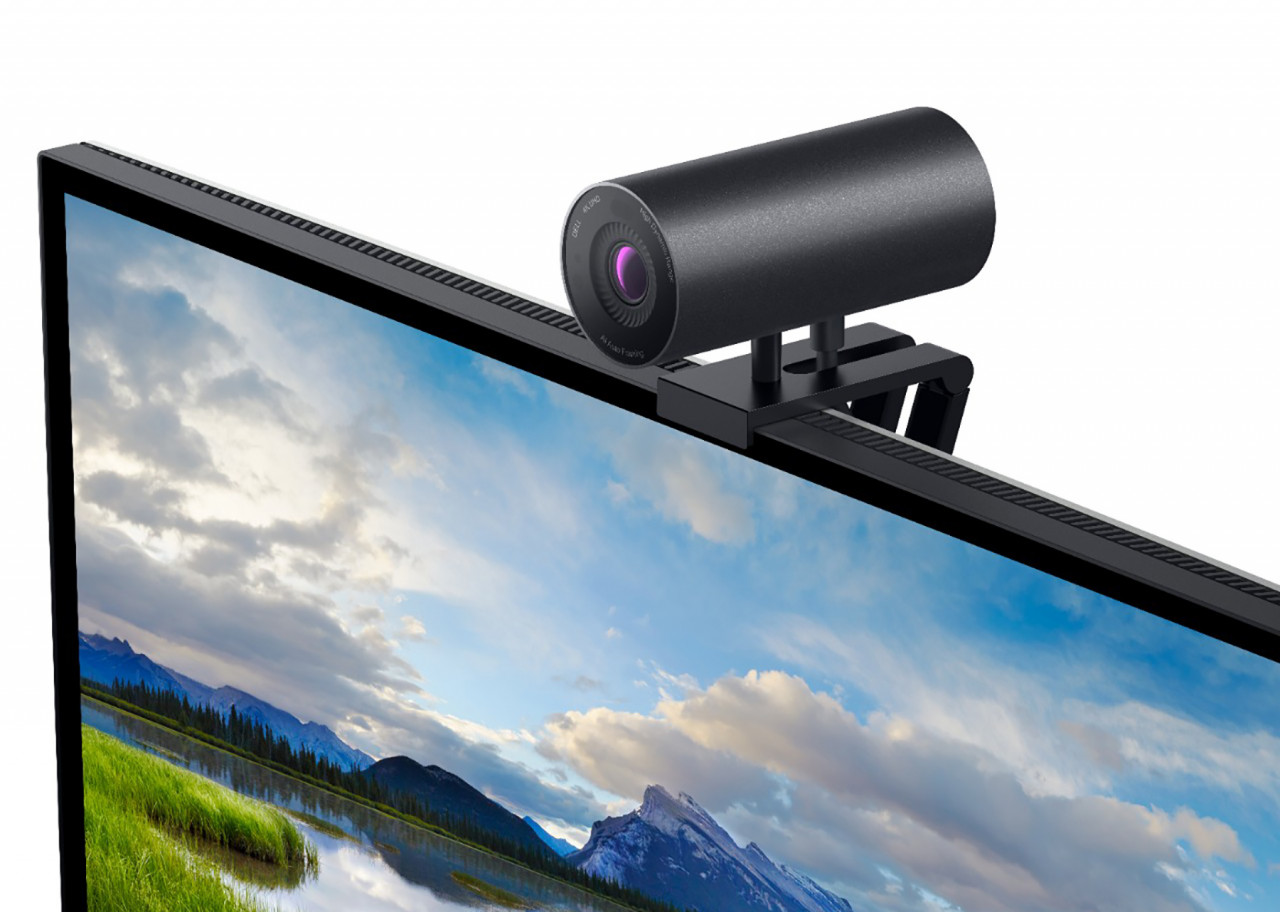 Dell UltraSharp Webcam Is Sharply Designed with an Even Sharper 4K Picture
1/7 Photos
2/7 Photos

3/7 Photos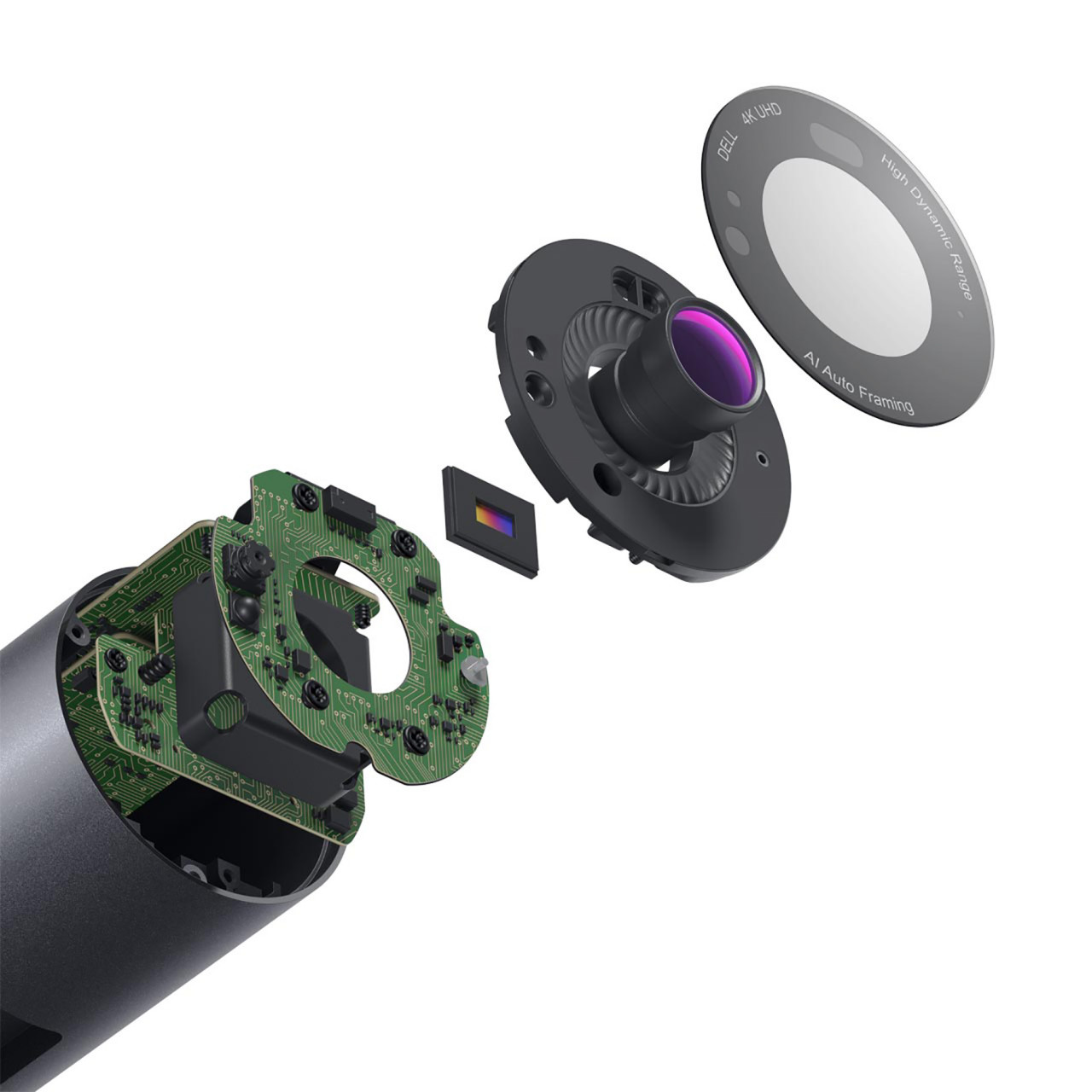 4/7 Photos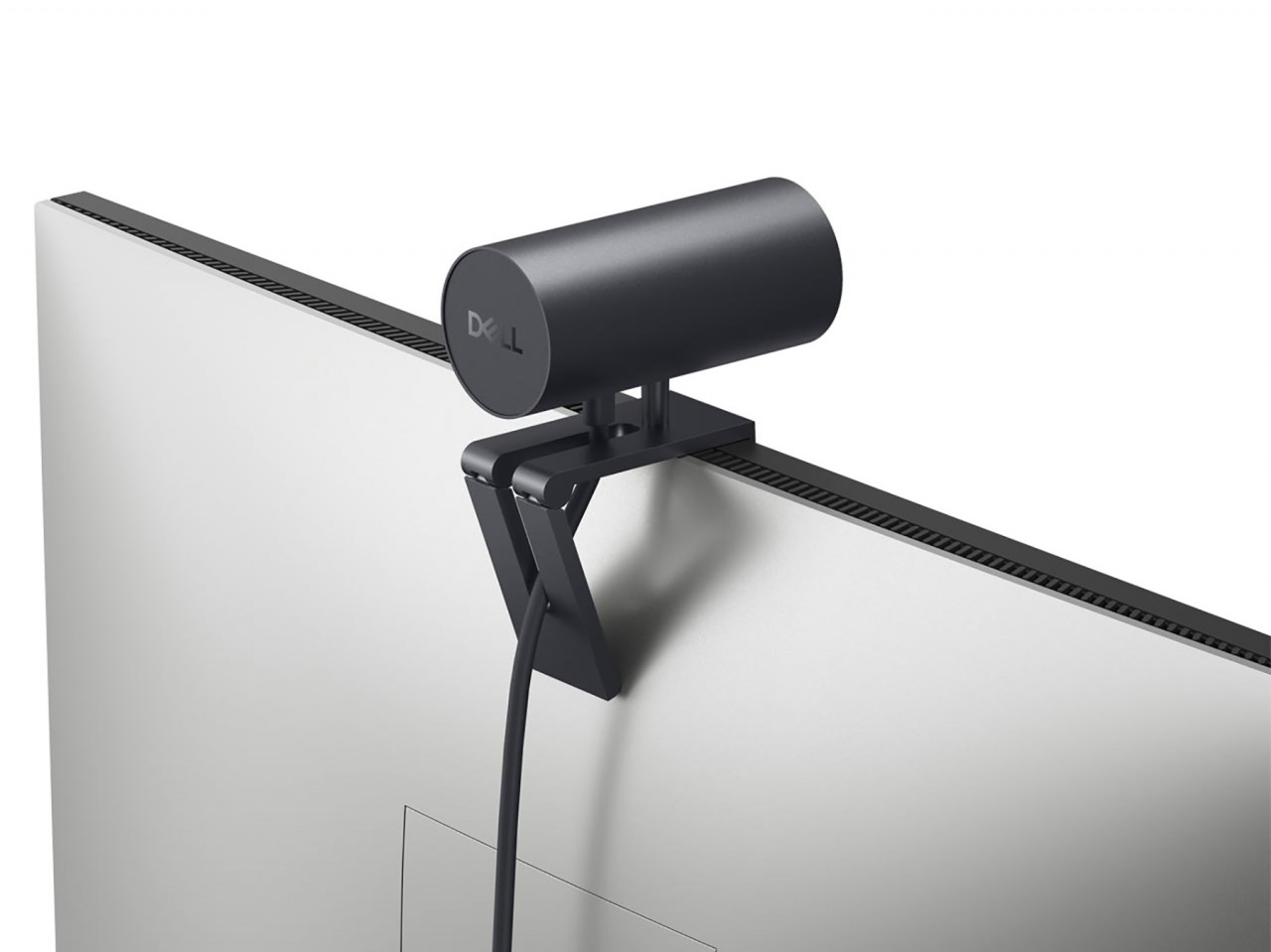 5/7 Photos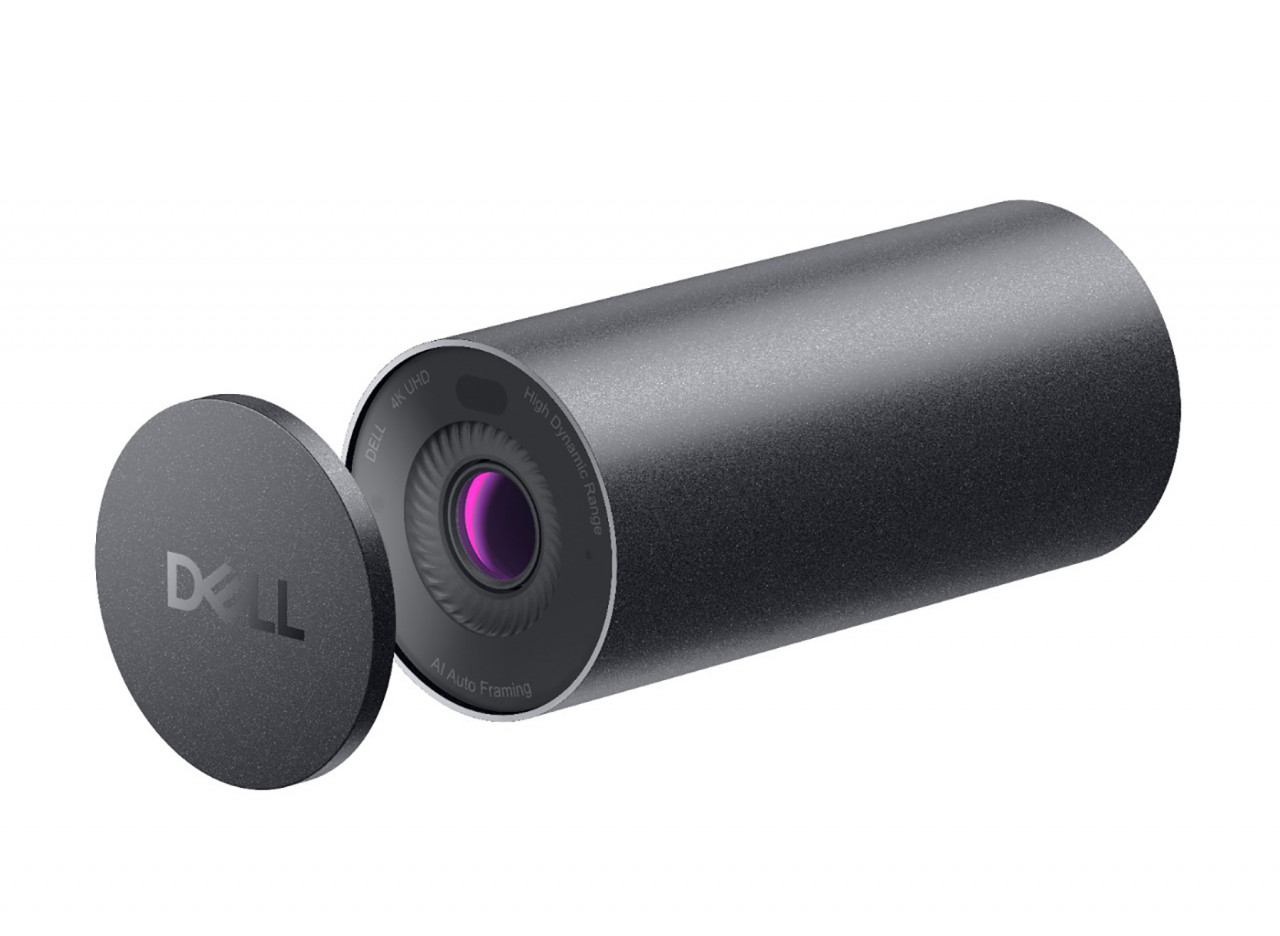 6/7 Photos
7/7 Photos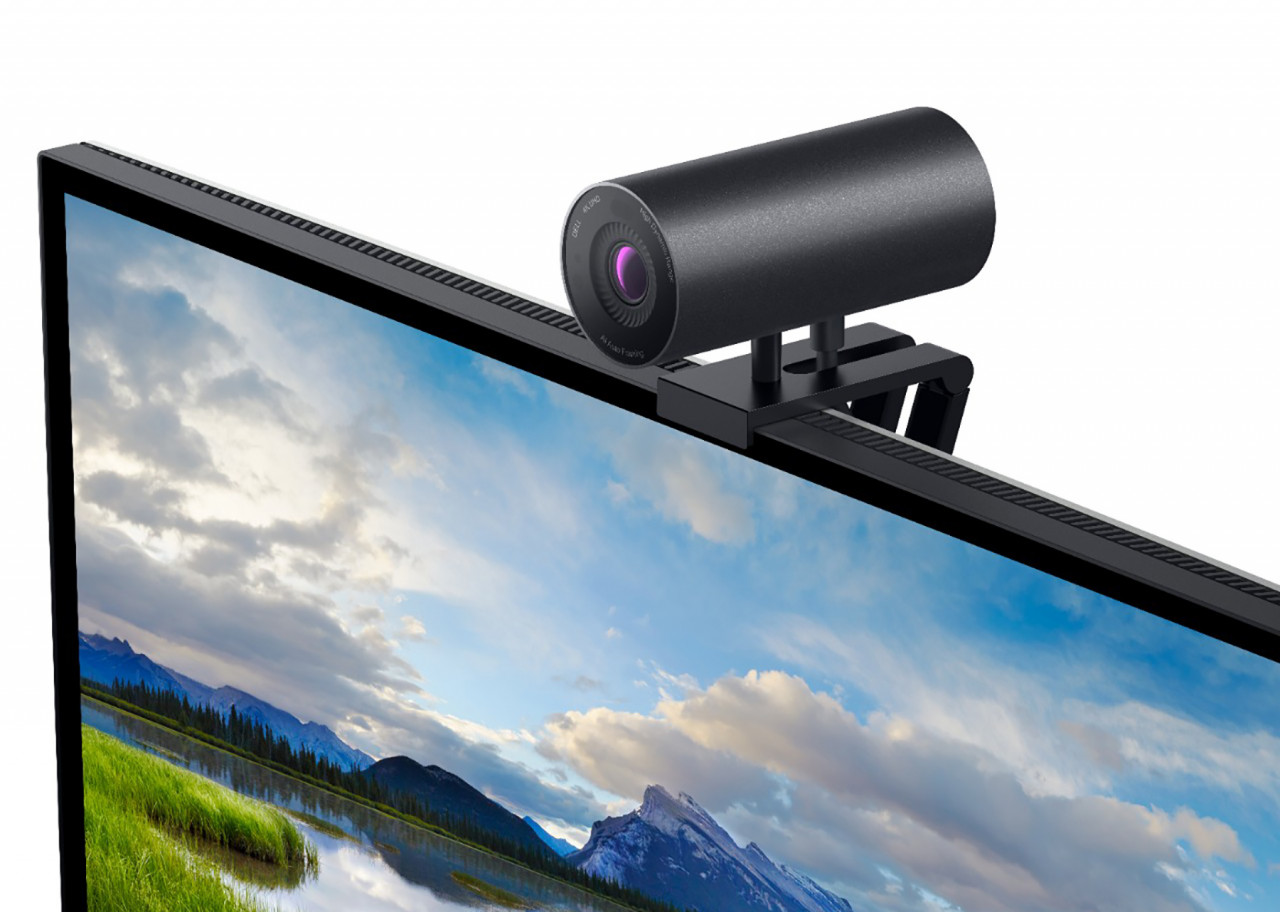 Last year brought to light the tech necessity of taking our webcam and microphone setup a lot more seriously than ever before. Even with the ubiquity of webcams built into laptops or as add-on accessories, many of us came to quickly realize an undeniable truth: most webcams suck. Dell's newest UltraSharp Webcam attempts to address many of the most glaring issues related to video conferencing, raising the bar with a sleek barrel design and an improved 4K resolution picture all around.
The original Apple iSight webcam from the early 2000s certainly comes to mind when inspecting the Dell UltraSharp Webcam. They share a similar aluminum cylindrical barrel design, albeit Dell has given their webcam a bit more girth and a gunmetal finish – a commendable job that avoids the cheap plastic feel of the competition without being too heavy. If pressed for a comparison, the Dell UltraSharp Webcam looks and feels like a cut section of a mountain bike frame, with a pleasing to the touch matte finish and just enough heft to communicate an upgrade.
When attached to our Surface Studio 2 desktop or something slimmer like Dell's own Latitude 7320 Detachable, Dell's 3.54″L x 1.65″W cylindrical design adds a significant presence up top or to the side when mounted onto a tripod. The combination of a balanced design and the monitor mount results in a fairly stable setup, but it can wobble if attached to a very slim monitor.
It would be remiss of us not to mention that the Dell UltraSharp Webcam's 4K is currently incompatible with M1-powered Apple computers, much to our own chagrin. Also, an important feature is absent: built-in microphones. Dell says they purposely left an audio input in response to optimizing personal privacy and avoiding accidental "didn't realize it was on" moments. While those already with USB-powered microphones won't miss the omission, as built-in microphones are generally subpar, it is worth noting that it's unusual to see any video device without sound as an option.
While a microphone is absent, Dell spent extra attention to the mounting options for the form factor, extending outward then horizontally across, like most monitor-mounting webcams. The underside of the webcam includes an inset magnet port, allowing the included monitor mount to snap easily and securely into place, an intelligent and streamlined solution also extended to an included tripod mount. The mount itself angles up or downward to accommodate a secure fit across most monitors, allowing for fairly easy adjustments.
Dell's latest video capturing accessory offers 4K video (3,840 x 2,160 resolution) at a film-like 24 frames per second, or up to 30 frames. Downgrade the video to 1080p or 720p video, and options for 24, 30 or 60 frames per second are unlocked. Noting "4K" resolution across all webcams today is more of a suggestion than a spectacularly hi-res experience, the Dell UltraSharp Webcam does produce a more than moderate improvement over something like the Logitech Brio, another popular 4K webcam.
Not only is the picture objectively clearer, but also more adept at smoothing the harsh shadows/contrast caused by less than perfect lighting (e.g. daylight coming in a window from the side). Auto focus and auto white balance are par for the course, but the addition of HDR is an upgrade. Most fine tuning is made available via the Dell Peripheral Manager, where resolution, enabling HDR and other features can be tweaked to personal preference.
That all said, the webcam still comes up short compared to using an Apple iPhone, Samsung Galaxy device or a connected digital camera for the purposes of video chat, but that's completely expected considering the price differential between a $199 accessory versus a $1,000 mobile phone or digital camera. Keep expectations realistic, noting the Sony STARVIS CMOS 8.3 MP sensor inside can only do so much magic, but it is an improvement over last generation's options.
In lieu of a physically adjustable rotating base, the Dell UltraSharp Webcam has one additional trick up its sleeve: AI Auto-Framing. That means the webcam is capable of tracking your head if you move or adjust positions, a neat trick for anyone who might use their webcam for online presentations or workshops requiring some moving around. The effect happens with a fairly slow movement, panning at an unhurried pace, but can also be turned off.
Like any webcam available today, the Dell UltraSharp Webcam operates best with sufficient and proper lighting, so consider investing even in a modestly priced external light. Even so, Dell's webcam is an acknowledgment that most of us aren't Zooming, Meeting or Google Meeting in perfectly illuminated conditions, and does a more than capable job of bridging the gap between a good enough webcam and a great video experience for under $200 – sans microphone.
To learn more about the Dell UltraSharp Webcam, visit dell.com.