Dent Cube, new from Inax, is a three-dimensional porcelain stoneware cladding that can be used indoors or out to create a unique wall treatment with custom possibilities.
The collection, developed with the help of architect and designer Teruo Yasuda, includes tiles with special insets into which you can insert glass tiles of various colors (or moss!). Create your own pattern by placing the flat and dented tiles in specific places and use the colored glass inserts to customize it even more.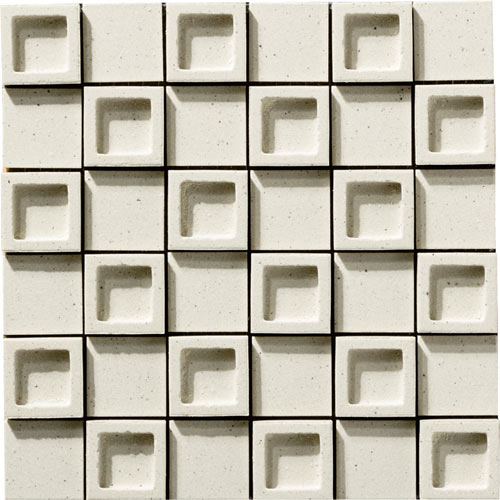 Dent Cube is part of Inax's Nagomi concept. Nagomi means tranquility, peace, a sense of inner calm and serenity. It is a mental state that once reached means that one spontaneously seeks the same well-being at the level of the senses.

Design From Around The Web