To round out the much anticipated residential development, Desert Palisades, Studio AR+D Architects were tasked with designing their 915 square foot guardhouse on the hills overlooking Palm Springs. The natural setting, along with the future homes being built there, were the inspiration for the design – modern, yet industrial to fit in with the rugged landscape. That led to a selection of materials that would not only be timeless, but that would last in the harsh, desert environment.
The design team chose to cantilever the roof out over the driveways and a massive boulder that rests below it. The roof and boulder don't touch but the design looks as if it was built to accommodate the natural stone.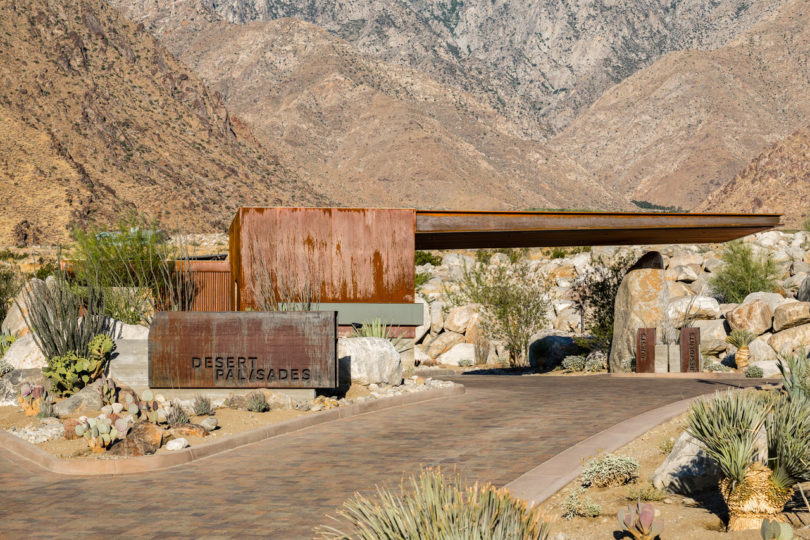 The exaggerated roof line, which spans 34 feet, tests the limits as to what engineering is capable of, almost making you feel as if the modest building might tip over.
Steel and concrete were the main materials, both chosen for their strength and durability. The steel exterior was left untreated so it would patina naturally over time as it wears under the elements.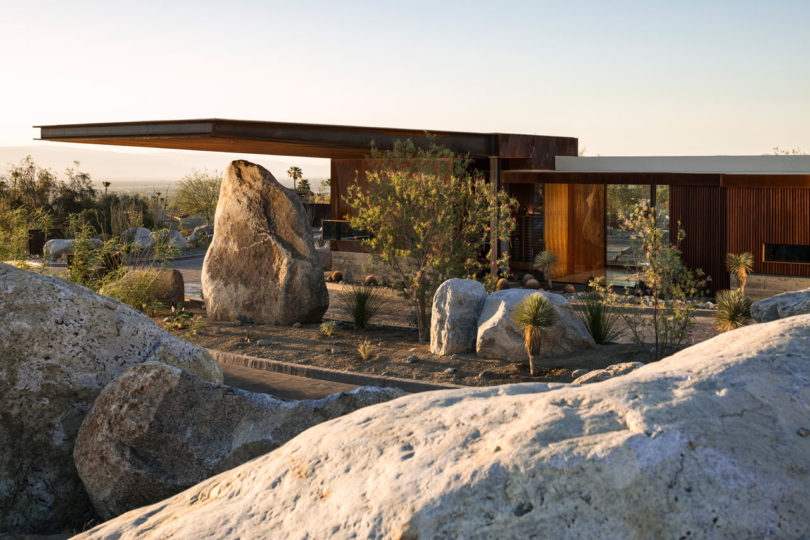 The interior presents as modern and polished with minimal details, allowing the surrounding landscape be at the forefront. Floor-to-ceiling windows frame the views creating a strong connection to the outdoors.
Photos by Lance Gerber.

Design From Around The Web