It's been a few years since we made any dramatic changes to the Design Milk website and I thought it might be time for a refresh. Working again with the team at Electric Pulp, we conceived a slightly wider, responsive design that finally said goodbye to the sidebar, at least on all of the main web pages. We really didn't want to drastically change the site, but rather take the concept we'd already developed to the next level.
One of the things that has been increasingly important to us is to make sure our quality content is front and center: from our weekly and monthly columns to our event coverage, our Instagram accounts to our sister sites like Clever and Dog Milk. So, the homepage now features the most recent articles, followed by the site's main categories so you can dig into whatever whets your appetite, and then our columns, archives and most popular articles. We wanted to give everyone easier access to our best stuff, while also keeping the most recent stuff right up top.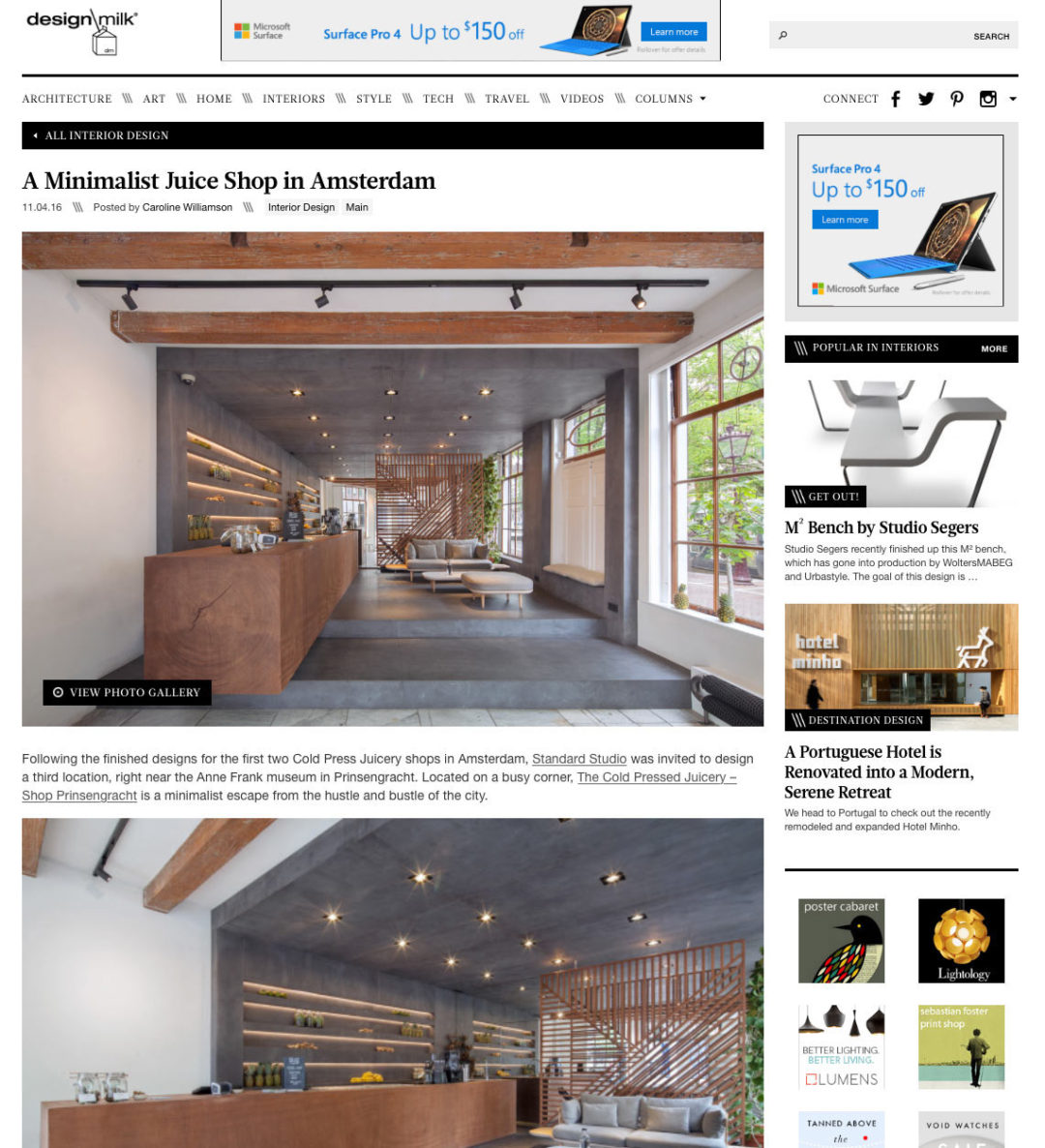 As for article pages, we wanted to make images much bigger, so we increased the width of the article and its images, and just kept a simple sidebar for additional navigation. The comments section is still there but it's expandable rather than in your face. That way you can expand it if you want to comment or read others' reactions, but if not, then you don't have to scroll past tons of comments to get to the related posts.
As always, we welcome your thoughts, feedback, and suggestions. If you encounter any problems with the site, please contact us and we'll take a look right away. Bear with us over the next few days as we're still working out any kinks.

Design From Around The Web