This month's Design Store(y) is a tale of how a design-minded woman, Sakiko Ichihara, who originally moved to Toronto to attend university, translated her love of her native culture into a business. Her boutique, Cubeshops, tucked away amid restaurants in downtown Toronto, carries Japanese design objects, gifts, stationary, pens, and the like. It's a great blend of daily use, practical products and fun, design-y stuff you just want. And a lot of it is unique, as Cubeshops tends to be the exclusive North American distributor of their wares. Like its name suggests, the shop feels like a cube, with a dark floor that grounds the space, and glossy white, clean-lined shelves that elevate items to museum-worthy status. Let's take a peek.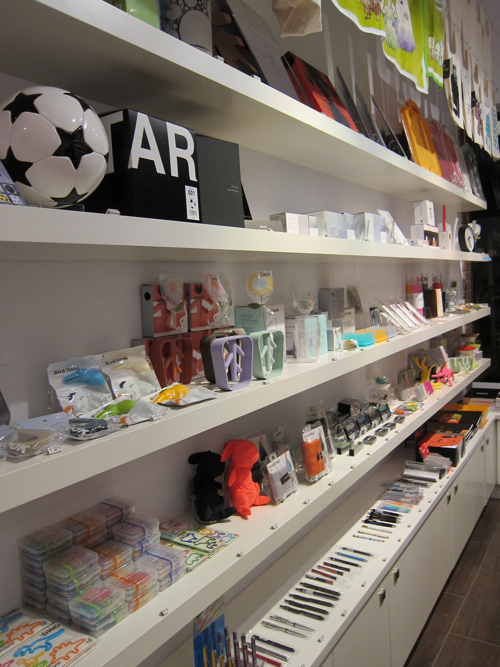 When did you open and what prompted you to start the business?
We opened in July 2009. I moved here from Kyoto in 2007 to study political science. Ever since I came, I have not seen many Japanese products available in Toronto. There are so many with wonderful quality, function, and design. I really wanted to bring the more modern side of Japanese culture to North America.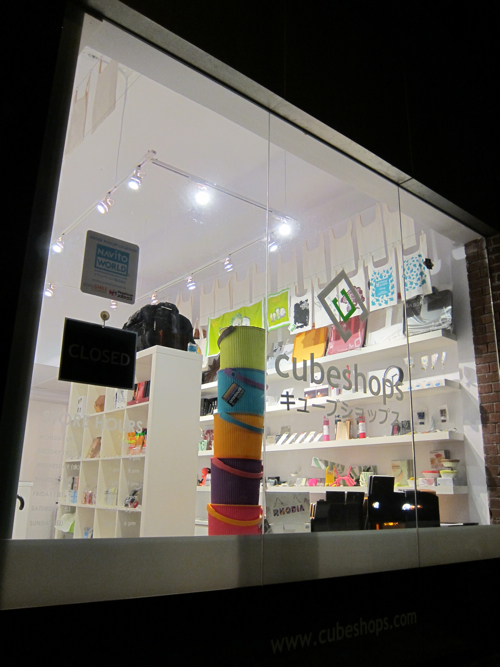 Why did you pick this neighborhood?
It's a very artsy area. It has art galleries, design shops, and an art university. Chinatown is nearby. It's very diverse, with a lot of young people and business people, so there's a variety of clientele. And the street is full of restaurants, which is good for business.
What are some challenges you face?
As long as the products are good quality, people like it, but sometimes I have to explain how to use things. We have a pair of chopsticks with slightly elevated tips. It's a more hygienic design and it doesn't don't need a stand. Looking at it, it's not easy to tell the what the concept behind it is, so that's one I often have to explain.
Do you look for undiscovered gems?
We try to bring three or four new lines into the store every year. We were recently invited by the Japanese government to attend a design show in Tokyo in order to meet more Japanese distributors.
So are all of your products of Japanese origin?
We also carry some Canadian products, and a few from France, and even Detroit,but 85 to 90% of our stock is Japanese.
What's been a consistent best seller?
The Caomaru stress ball, which resembles the head of a Japanese man are by far the best sellers. "Caomaru" means "face round." We have these drinking glasses that leave a cherry blossom watermark on that table or placemat that has also been popular.
What's your favorite product?
The stress ball is definitely my favorite item too. I also own the soup ladle that stands on its own.
Visit Cubeshops at 11 Baldwin Street Toronto, Ontario M5T 1L1, Canada.