The following post is brought to you by Squarespace. Our partners are hand-picked by the Design Milk team because they represent the best in design.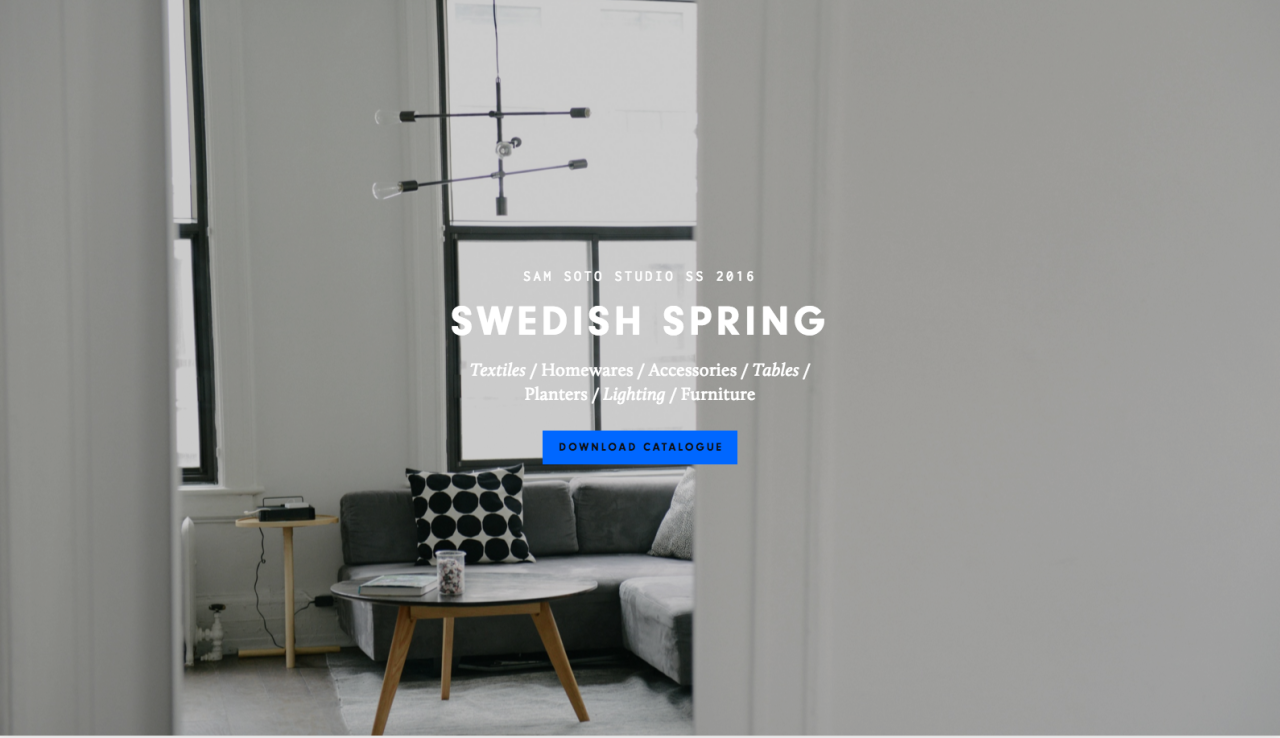 Whether you need a single-page website to capture newsletter signups, announce an event, or a personal homepage Squarespace's Cover Pages feature is the ideal way to build a beautiful online presence. Their simple one-page websites are easy to set up: simply pick from one of their 25+ already-gorgeous templates and get started right away without needing to know any code.
What situation warrants a one-page website?
Personal webpage (great for freelancers who just need a contact page!)
Download MP3, video, catalog, etc.
Showcase a video
Simple portfolio
Event announcement / RSVP
Newsletter signups / email list
You launched a new business and your full website is coming soon
We hit up designer Eva Goicochea of eg° studio to help demonstrate how awesome and customizable these Squarespace Cover Pages can be by designing a handful of examples. Eva designs websites and offers brand strategy for all kinds of different people and brands from local business owners to broader and larger businesses like Steven Alan and REVA. She's pretty darn talented and has whipped us up some magic to inspire you.
Eva told us that the appeal of Cover Pages is its versatility: it's not really just a static page. Here are her favorite features:
The ability to adjust the layout: multiple layout options (such as left/center/right alignment) allow you to customize the basic look of the page so even if you keep everything else the same, you're still differentiating yourself from everyone who might also be using the same template.
As your visitors to do something: create a call to action like a form, button or link that asks visitors to take action. This option is great for newsletter email lists, catalog downloads or event signups.
Interactivity: Instead of just using a static image, you can create a slideshow, moving image or even a video to engage and captivate visitors.
Extra fonts: Squarespace shows a certain amount of fonts in the design panel, but every Typekit and Google Font is available. To use a font you don't see, simply start typing in the name of the font.
Get started making your very own Cover Page with a free trial and get 10% off your first purchase using offer code DESIGNMILK.
All designs and images courtesy of eg° studio.

Design From Around The Web