This month's Designer Dailies follows the seemingly wacky antics of New York based designer Brooks Atwood. Atwood, Assistant Professor of Industrial Design at NJIT and head of Pod Design, the studio he established in 2003, works in many mediums, across the fields of architecture, industrial design, and creative environments. If you recall, we just posted about his Pod Chair. Pod specializes in integrating advanced technologies and attaining material transcendence. They're definitely a success. Let's take a peek.
Enjoying a fresh cup and the newspaper.
Gonna have a killer day ggrrrrrrraaaaaa!
Off to work (contemplating jumping all the stairs).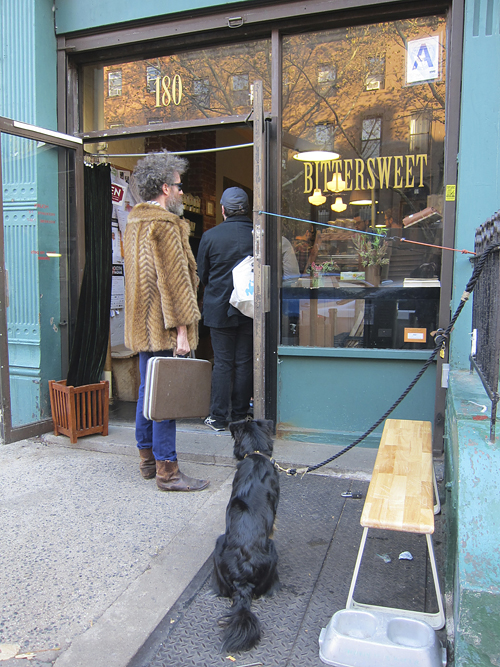 Grabbing a "bearded" cortado at my fave coffee shop. (They call me "line cutter," but I've never cut.)
A brief farewell before my wife and I part ways for the day.
O'Fortuna plays, skipping all the way to my studio.
Disciplining the new intern at the POD Design world headquarters.
Top secret new design—freshly 3D printed. Amazeballs!
Headed to New Jersey Institute of Technology for my afternoon class.
A fresh session of student mind-blowing-ness.
Minds blow/mind explosion.
Meat please. They call me the Hamburgler (though I don't steal ground meat).
Reading my favorite mag, and a quick five minute cat nap before . . .
Rocking out—doggie style!
Feasting with my amazing, beautiful, fabulous wife.