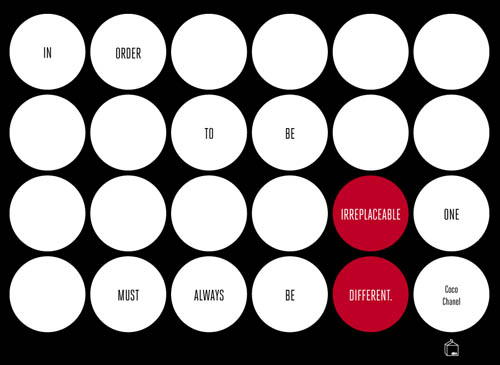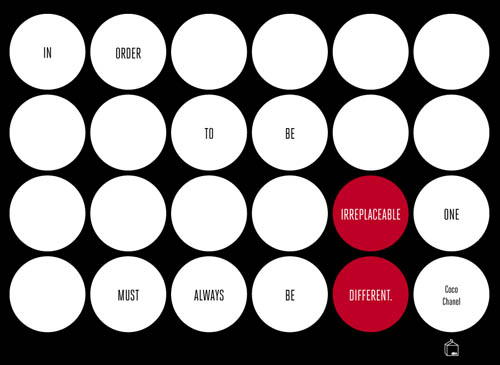 Last month we introduced Designer Desktops, our monthly desktop wallpaper series inspired by a thought-provoking quote from a renown designer. This month, we've chosen fashion designer Coco Chanel.
Click on the size below to download:
1024×768 \\\ 1280×1024 \\\ 1680×1050 \\\ 1900×1200 \\\ iPhone
This month's design was created by our very own Milk intern Catrina Dulay. Learn more about her on our About page and on her website, toothpaste-frosting.com.
If you are interested in being involved in our Designer Desktop project, please email us at [email protected] with more info about your design/art skillz.

Design From Around The Web